Happy Birthday
As the Hippodrome Theatre turns 100 this month, we look back on the storied venue's long, strange trip to venerability.
By Amy Mulvihill. Illustrations by Meen Choi. - November 2014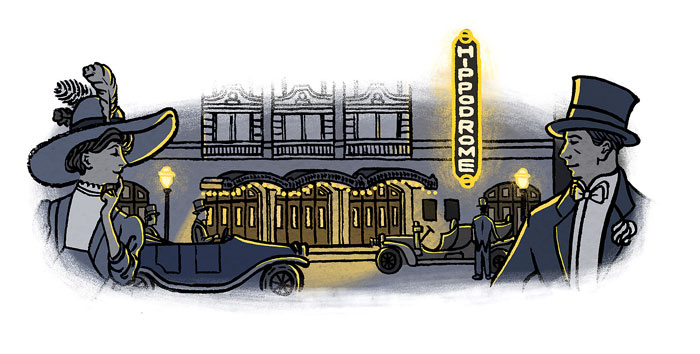 November 23, 1914
Billed as "the largest theater south of Philadelphia," the Thomas Lamb-designed Hippodrome Theatre opens as a movie house and vaudeville venue. Musical accompaniment is provided live and, by 1920, the theater attracts 30,000 patrons per week.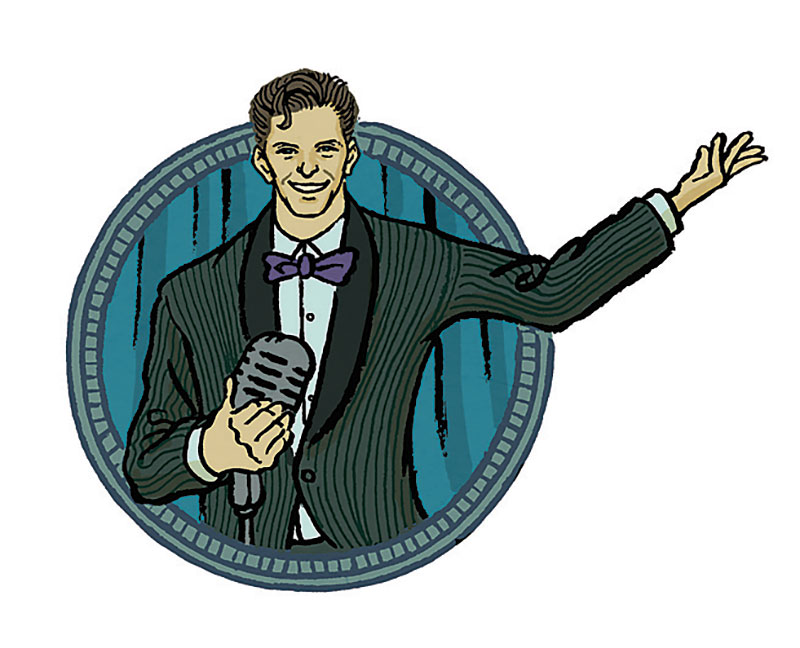 June 30, 1939
Frank Sinatra makes his solo debut with the Harry James Orchestra at the theater. Other greats gracing the stage in the early 20th century include actress Ethel Barrymore, comedian Red Skelton, entertainer Danny Kaye, and bandleaders Cab Calloway, Glenn Miller, Guy Lombardo, and Benny Goodman.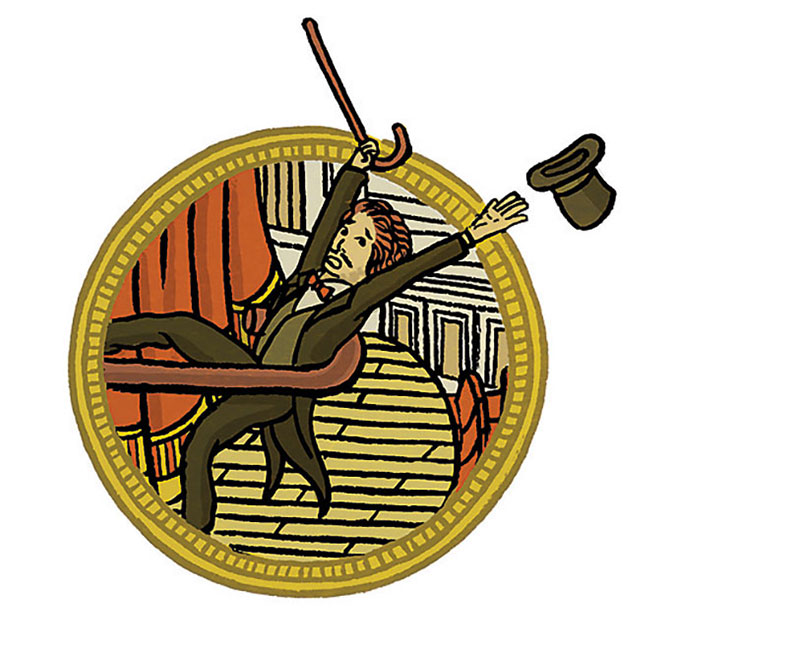 May 1951
The theater hosts its last vaudeville show. The vaudeville/movie double bills are replaced by back-to-back movie screenings.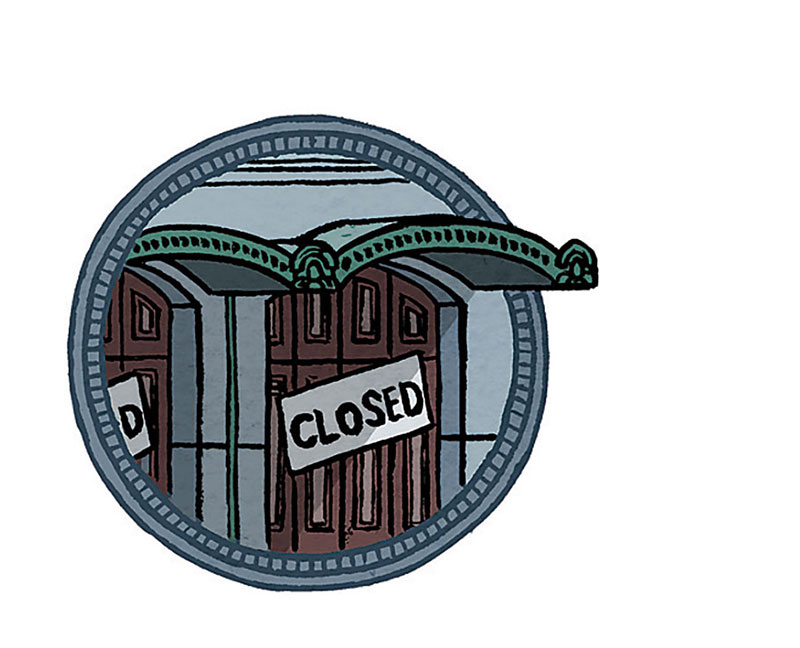 1990
After decades of declining attendance and several failed attempts to recapture its glory days, the Hippodrome closes its doors.
2000
The theater's rundown interior provides a backdrop for the motley band of kidnappers/filmmakers in John Waters's Cecil B. Demented.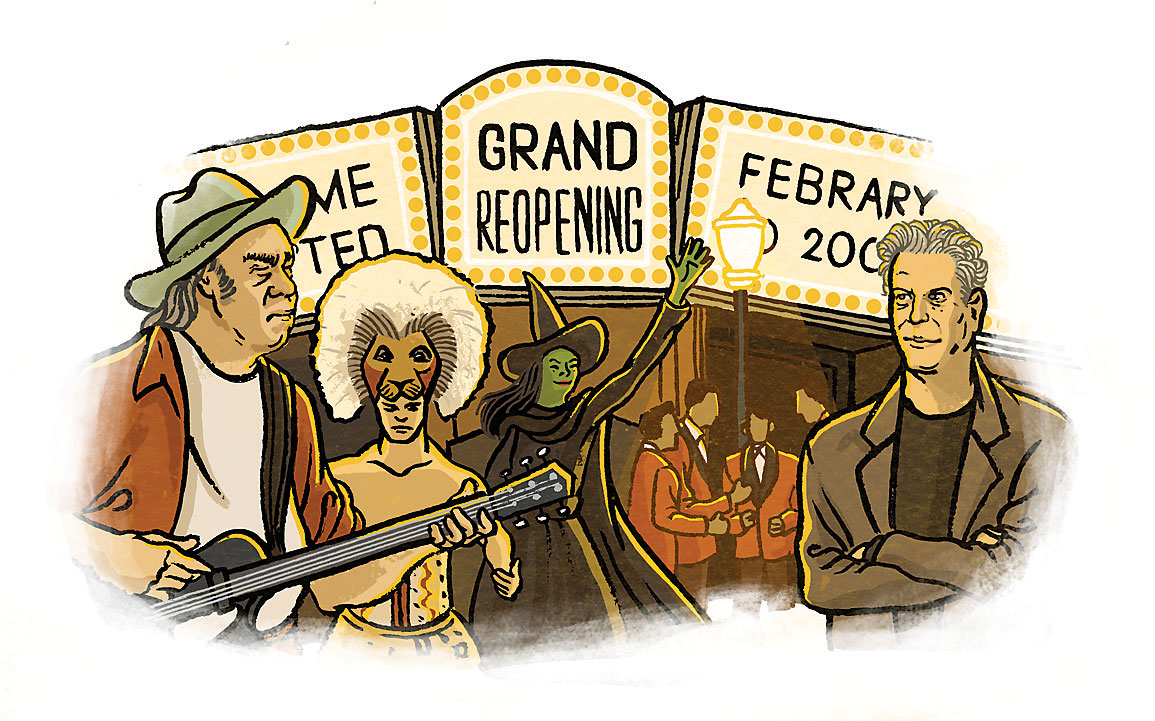 February 10, 2004
A $70-million renovation culminates in a grand reopening. The first show in the revamped and expanded theater complex (dubbed the France-Merrick Performing Arts Center) is Mel Brooks's The Producers.
November 2014
Since its relaunch, the Hippodrome has hosted numerous successful shows, including touring productions of Broadway smashes The Lion King, Wicked, and Jersey Boys, plus appearances by Anthony Bourdain, Jackson Browne, and Neil Young.
The Future:
The Hippodrome's new president, Ron Legler, is "looking at ways to maximize the venue and all its spaces" in order to accommodate a more diverse roster of entertainment acts.
---
---
Newsletters
Get fresh content delivered straight to your inbox.