Food & Drink
Waverly Brewing Co. to Open Mid-November
We got a sneak preview of the Woodberry brewery's space and sampled some signature beers.
By Jess Mayhugh. Posted on October 26, 2015, 2:20 pm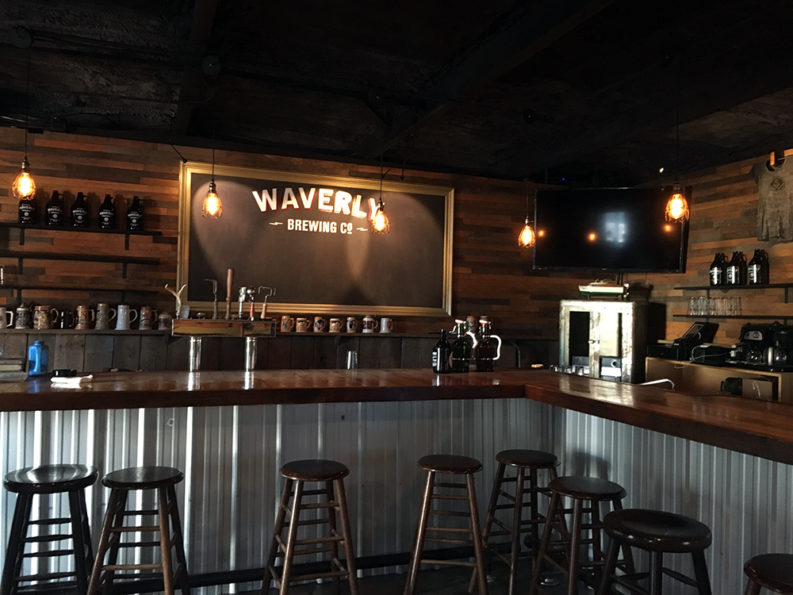 The tap room at Waverly Brewing Co., opening mid-November in Woodberry. -Photography by Jess Mayhugh
We used to joke that the craft beer scene was so explosive that it seemed a new brewery was opening up every week. But now that actually might be true. Between Independent about to become Bel Air's first craft brewery and Dundalk's Key Brewing on tap at various bars, we can hardly keep up.
But right within city limits will be Waverly Brewing Co., which is set to open in mid-November. We got the chance to get a sneak peek at the 4,000-square-foot space is in the burgeoning Hampden-Woodbery neighborhood—right across the Jones Falls from Meadow Mill.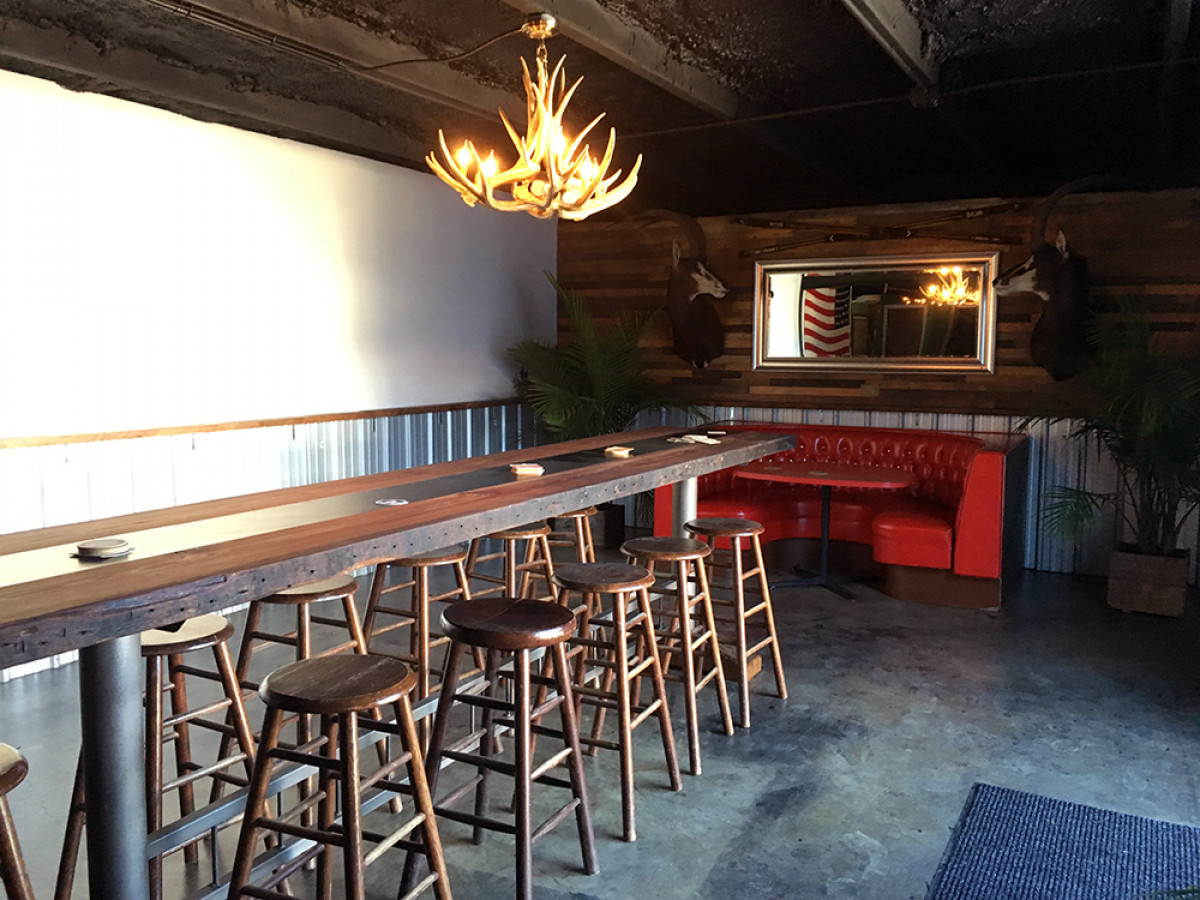 The origins of the brewery began when a few artists and brewers were brought together after a pop-up art gallery project that took place in the space that would become The Charmery ice cream shop in Hampden. One look at the brewery space and that artistic vision shines through—with its wood-mosaic walls, collection of vintage beer steins, and ski-lodge decor.
"We've seen a lot of breweries around the country where their tap room is just an after-thought," says co-founder John Marsh. "We really wanted to pay attention to details and pull nostalgia into the feel of the place."
Indeed, with old skateboards, Orioles pennants, and magazine cut-outs on the wall, there is something immediately comforting about the space, which includes a tap room and separate lounge area. Quirk and character is evident everywhere, except one blank wall in the lounge. But Marsh quickly explained that was for artists to come in and showcase their work on a rotating basis.
Back in the tap room, we got to sample two brews on tap (eccentric tap handles included an ice cream scooper and potato masher). First up was the Golden Sombrero gold ale, Waverly's first release, which was light drinking but full bodied. Next was a Belgian pale made with local honey that had a touch of banana flavor.
The brew process is being manned by head brewer and co-founder Roy Fisher and assistant brewer Greg Lee, who both have extensive production experience in the local beer scene.
"I've been homebrewing since I lived at my mom's house when I was 17," Fisher says. "I was in a group and we called ourselves the 'mad scientist' brewers because we would throw in stuff like Cap'n Crunch cereal. But now [at Waverly] I'm having to dial it back a bit."
That's not to say Fisher still isn't having fun. Some upcoming brews include a red ale with vibrant hibiscus flavor, a potential collaboration with Mouth Party on a chocolate caramel stout, and an IPA they're still toying with named after Captain Chesapeake, the popular local kids' show that aired on WBFF in the '70s and '80s.
The beers will remain draft only for a while, before Waverly hopes to start canning in early 2016. Other plans include outdoor events catered by Clementine and local oyster shuckers, as well.
"Our hope is that other breweries start opening in the area too, and people can start their own brewery crawl," says Marsh, citing the close proximity of Union Craft and Nepenthe Homebrew. "We can't wait to get everybody in here and start pouring."
Jess Mayhugh is the digital editor for Baltimore, where she covers nightlife, sports, food, and events.
Read more from Jess Follow @jessmayhugh
---
Newsletters
Get fresh content delivered straight to your inbox.