Arts & Culture
New Walters' Exhibit Chronicles Islamic Society Through Art
Pearls On a String explores collaboration within three centuries.
By Gabriella Souza. Posted on November 04, 2015, 4:36 pm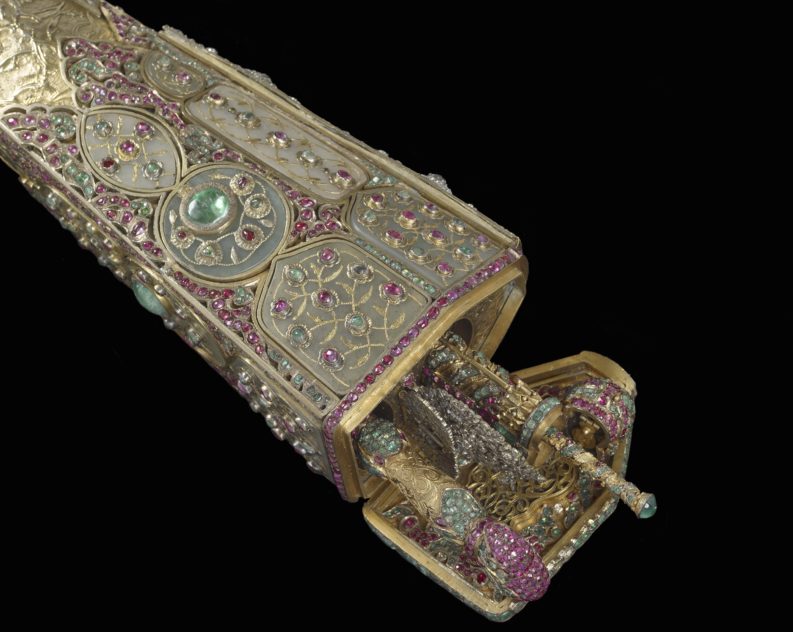 The barrel of a rifle commissioned by Sultan Mahmud I of the Ottoman Empire. -Courtesy of The Walters Art Museum.
Sultan Mahmud I was a lover of the fanciful, bejeweled, and ingenious. Legend has it that this Ottoman ruler, who lived during the 18th century, commissioned an instrument that would allow him both to kill an animal and sign a decree. What resulted was a rifle, more than two feet long, that is covered in a dazzling array of precious jewels—diamonds, rubies, and emeralds.
But what is most astonishing is what the rifle holds. Inside its barrel are a similarly gem-encrusted dagger and a writing set, as well as cleaning instruments, carrying the same magnificence as their bearer.
History once forgot Sultan Mahmud—his time at the Ottoman Empire's helm was not thought to be especially prosperous. But his life, and those of two other creative members of the Islamic empires, is resurrected in Pearls On a String, the newest exhibition at the Walters Art Museum.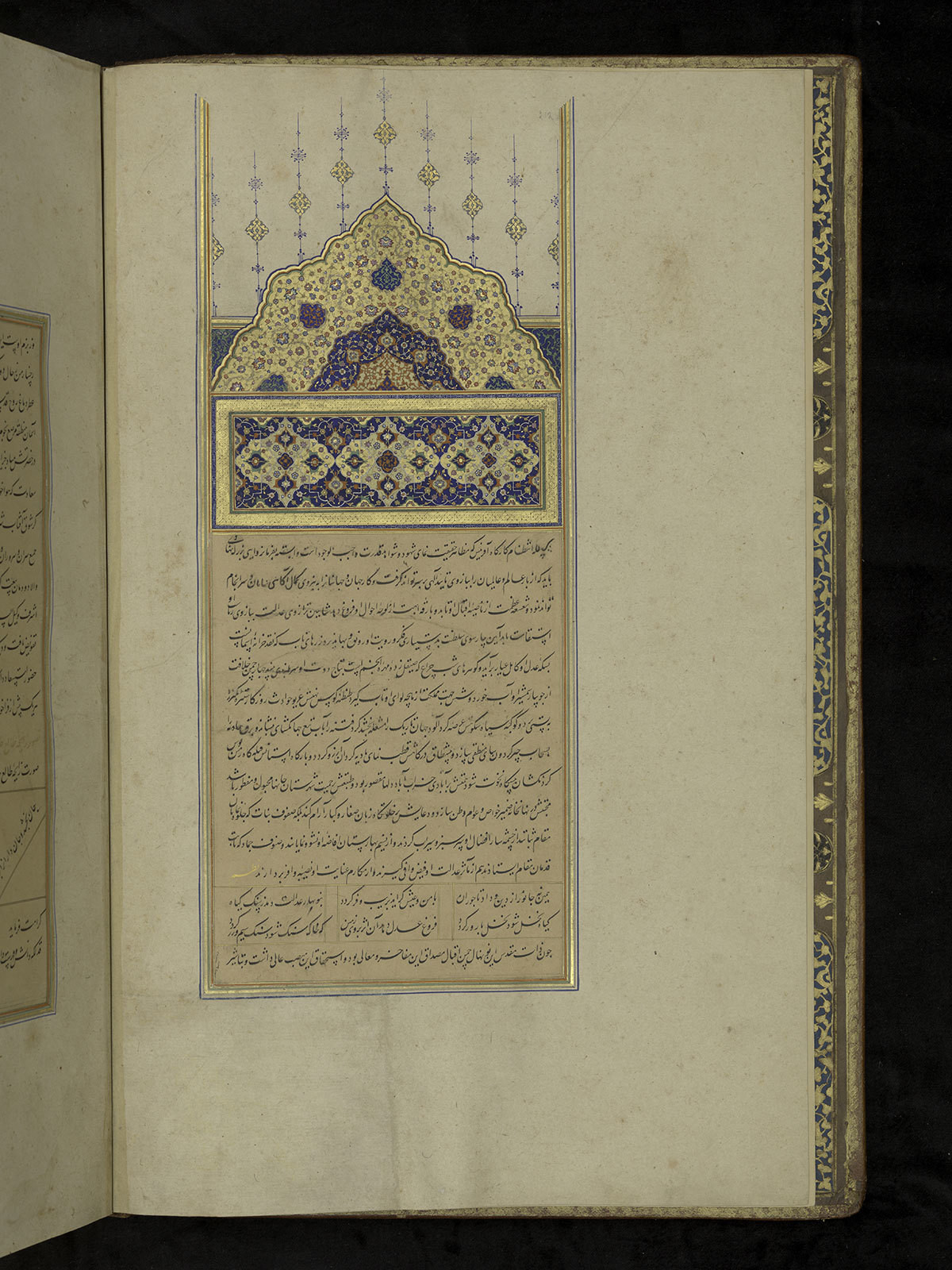 Abu'l Fazl's fascinatingly detailed descriptions of life in the politically-inclusive Mughal empire in India depict discussions and interactions between the court and members of the Christian and Hindu religions. -Courtesy of The Walters Art Museum
"Their activities produced some of the best examples of art" of their time and place, said Amy Landau, associate curator of Islamic and South Asian art, and the exhibition's curator. "And especially with Mahmud, I felt it was important to retrieve him from the shadows of history."
The free exhibition opens Sunday, and showcases 120 works—among them paintings, calligraphy, and textiles—dating from the 16th to 18th centuries and created in India, Iran, and Turkey. A third of the pieces come from the Islamic art collection that Henry Walters gathered, which is one of the largest in North America—and that wasn't realized until Landau began her work.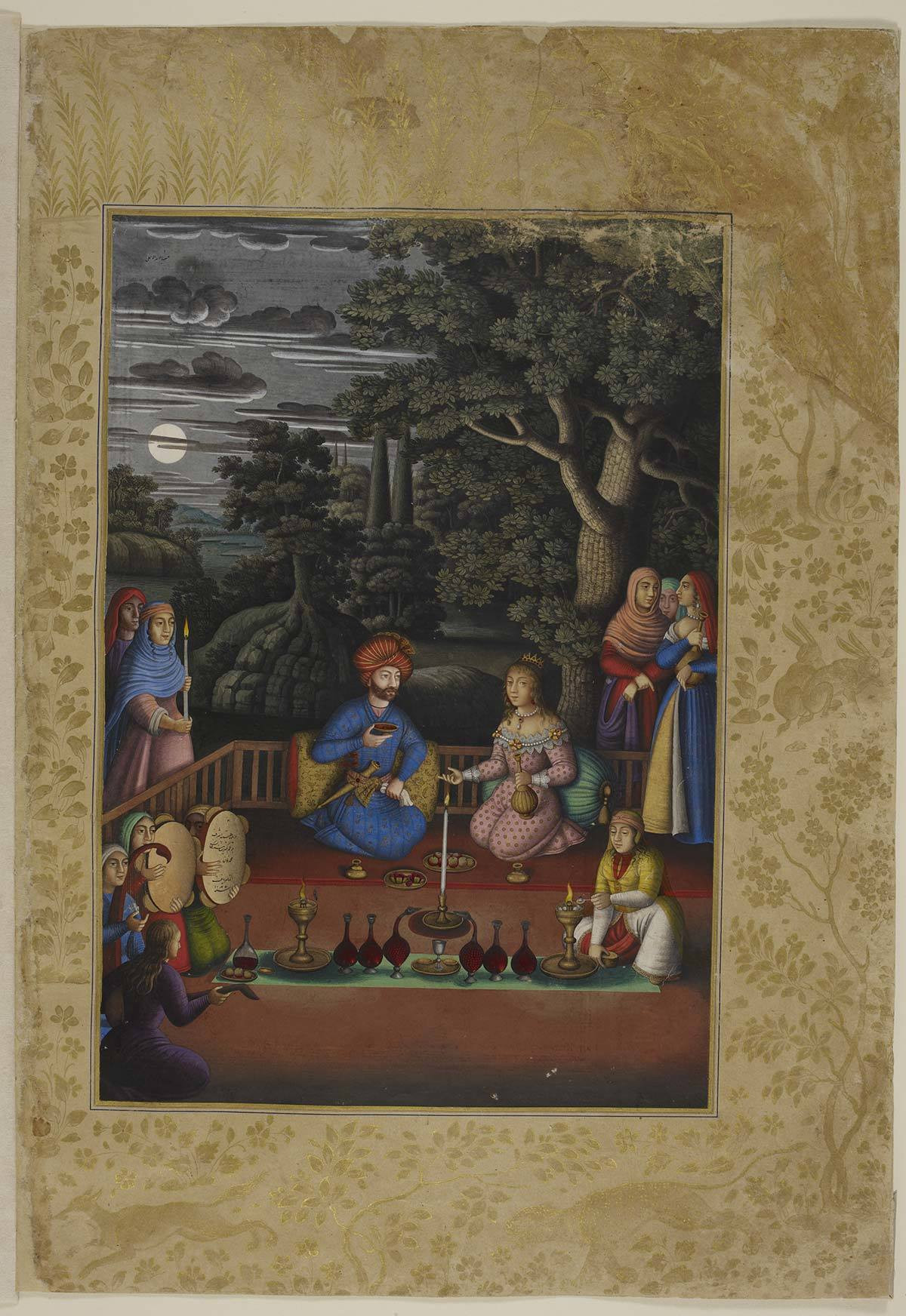 Zaman's highly detailed, delicate watercolors that depict famous Islamic stories show influences of Dutch art—especially the shadows and gray tones of his night scenes. -Courtesy of The Walters Art Museum
Pearls On a String aims to show, "art, beauty, and humanity as a collaboration," said Julia Marciari-Alexander, the Walters' director. Along with Mahmud, it features 16th-century writer Abu'l Fazl and 17th-century painter Muhammad Zaman, who showed influences from other cultures in their work.

And the jeweled objects that Mahmud commissioned show the touch of intricate European porcelain and jewelry. You'll leave the exhibit with an enlightened view of Muslim society, and how art has the ability to instill collaboration.
Pearls On a String will run until January 31, 2016, when it heads to San Francisco's Asian Art Museum.
Gabriella Souza is the arts and culture editor for Baltimore magazine, where she covers arts, entertainment, music, and culture.
Read more from Gabriella Follow @GSouza_16
---
Newsletters
Get fresh content delivered straight to your inbox.