Style & Shopping
Style File: Christina Haines Ceramics
Get to know local ceramic artist Christina Haines.
By Sydney Adamson. Posted on December 30, 2015, 8:30 am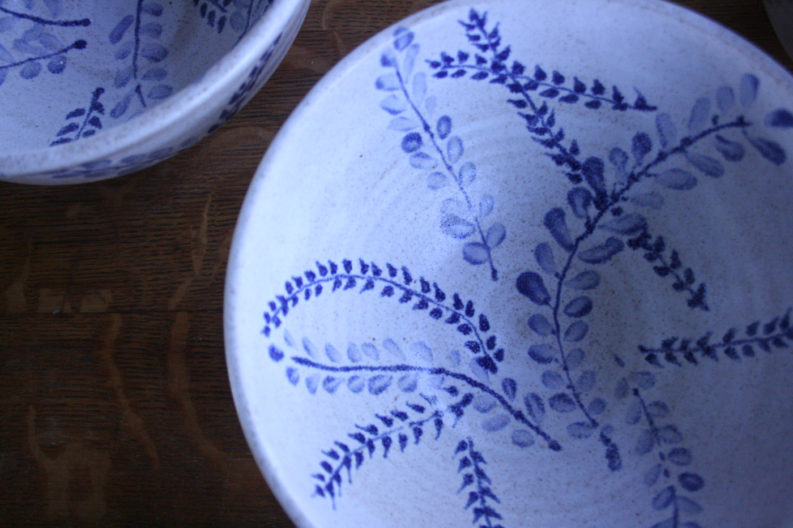 Savvy shoppers have likely glimpsed Christina Haines' work at local boutiques Bottle of Bread and Hunting Ground. When we scoped her pieces at the former, we had to share one in our 2015 Gift Guide. The 26-year-old first found an interest in ceramics at camp during one middle school summer and then became a part-time summer ceramics instructor herself years later. Then, after a brief stint in printmaking and painting during her formative years at MICA, she graduated from the school's sculpture department in 2014. Haines has spent her recent months renovating the east-Baltimore studio she shares with fellow MICA graduates and in the spring hopes to open it up to the public for workshops. Until then, get to know a bit more about Christina Haines.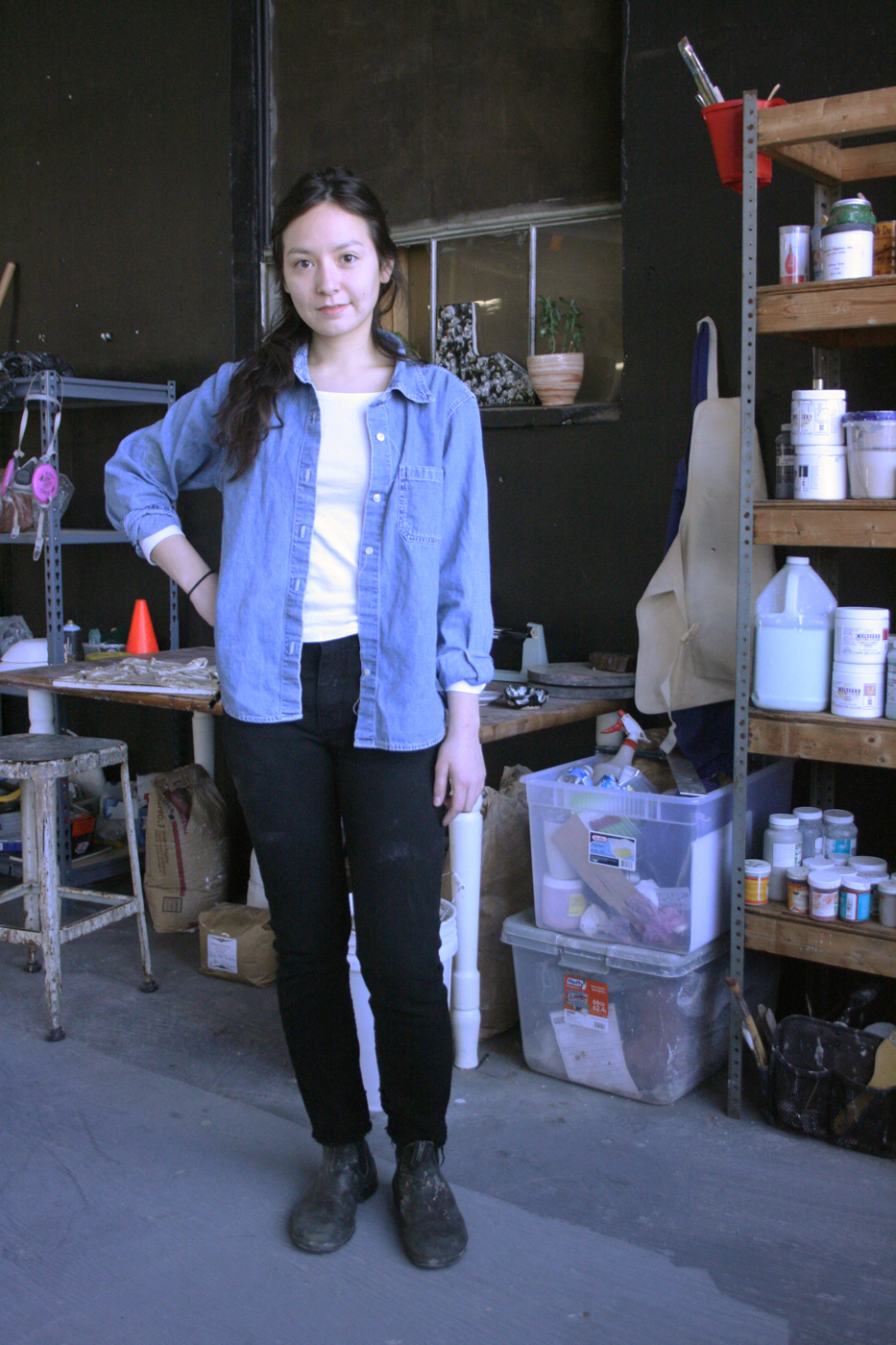 How did you first become interested in ceramics?
Christina Haines: I started as a printmaker and painter. I decided I was intrigued more by making sculptures and I made the jump midway through my time at MICA. I was feeling a lot of pressure making paintings and for me making ceramics takes a lot of pressure away because I'm making functional objects.
What's your favorite thing about making ceramics?
CH: On a technical level they're just fun to make. I produce in bulk so I'll just make a lot of the same thing at once. I go to the studio and throw like 40 pots in a day. It's process oriented so while 40 things are drying I'm sanding another 40 things.

What inspires you when you're throwing and forming your pieces?
CH: What inspires me now is this studio. By the spring I think I want to make it open to the public and start teaching classes. We're gonna have workshops. The thing about pottery is that it's impossible to make work if you don't have a studio. So I think it's important now that I have these resources to share them.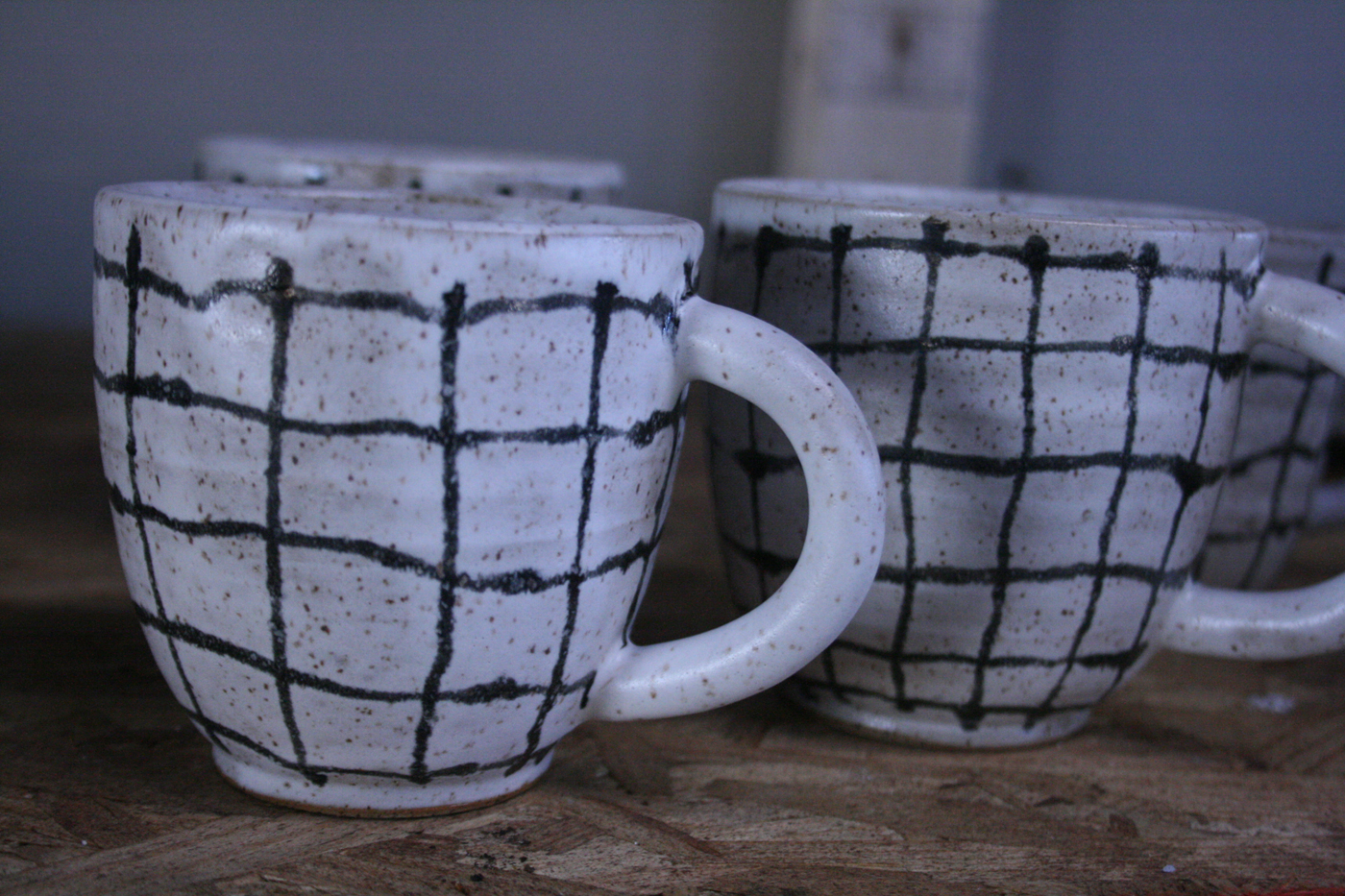 What's it like to teach ceramics to teach kids at Baltimore Clayworks?
CH: I love working with kids. Kids have great energy, it's so nice to feed off of it. And it's hilarious because ceramics are hot right now and I look at the work my middle schoolers make and I'm like, "This could be in the Whitney Biennial." It's cool that the role has now flipped. I'll never forget those classes I originally took in middle school.
What's your favorite piece in your collection?
CH: I have these sculptures that I've been working on. They're jeans. They're dipped in porcelain and fired in the kiln and they kind of look like marble.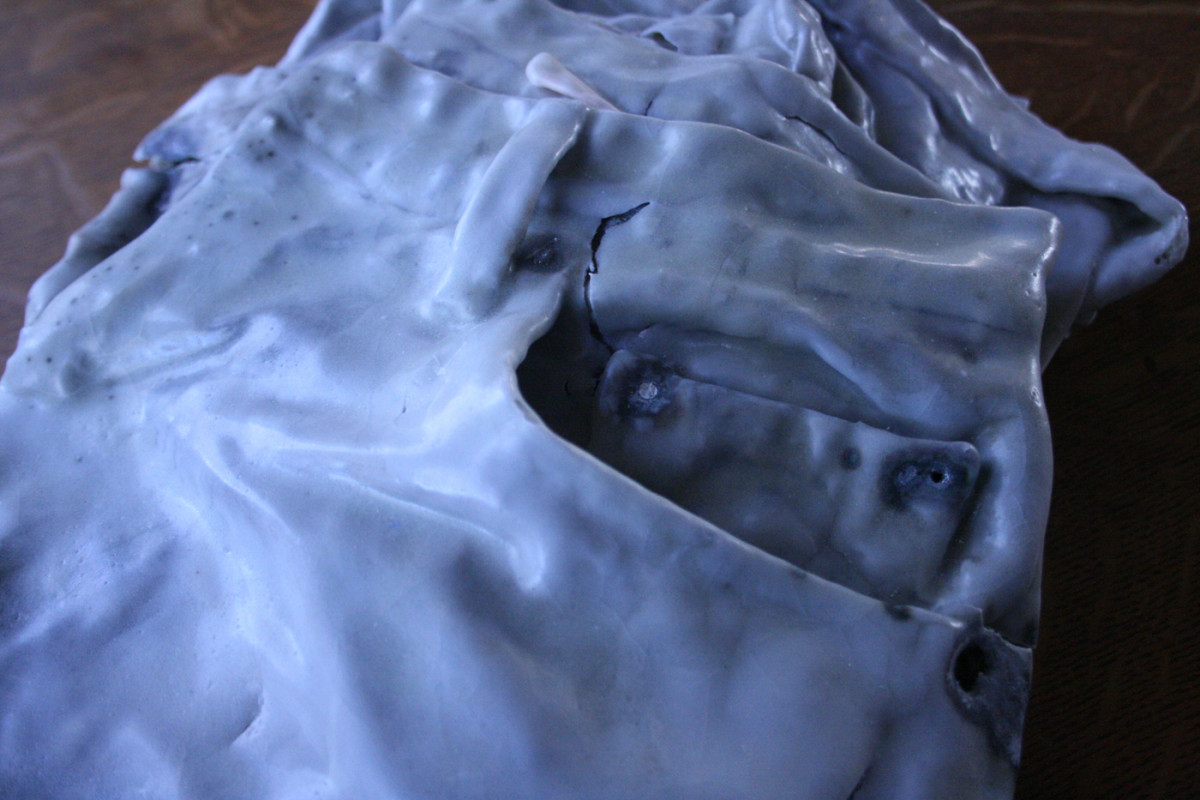 Who are some local artists you love?
CH: I really like the work of [MICA graduate] Jessica Hans. From a technical standpoint, all of her glazes and use of raw materials is really on point. I have to give my studio-mates a shout out: Audrey Gair is a painter. Tony Auth also makes ceramics. Maggie Fitz, Lucy Maher-Tatar, Colin Foster, and Max Anderson. We all make extremely different work so it's really exciting for all of us to come together. It's really nice having other people around and bouncing ideas back off of them.
---
Newsletters
Get fresh content delivered straight to your inbox.