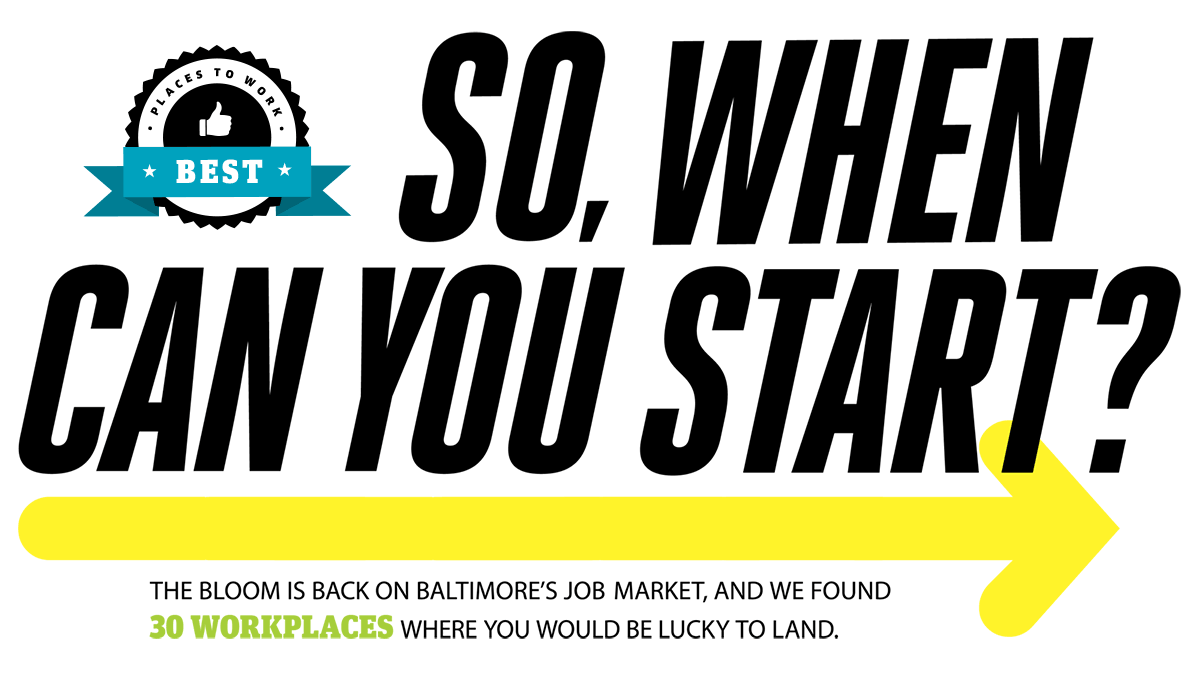 Do you

love

your job?
We mean, really love it? If that thought sounds insane to you, you might be in the wrong job. Several months ago, Baltimore put out a call for people to tell us how much they love their places of work—and the response was overwhelming. People gushed about their colleagues, their flex hours, their cool office spaces, their benefits, and, yes, even their bosses. We took those responses as the jumping-off point for our Best Places to Work issue. After copious research, we came up with the 30 companies profiled here. From government IT contractors with a heart to sporting-goods innovators (no, not who you're thinking) whose staffers actually think it's cool working there, we found the companies that put money in your pocket, that respect the fact that you have a life outside of work, that help push folks up the corporate ladder, and, as always, that are actually hiring. The envelope, please:
How are the winners chosen? To arrive at our results, we ran an online poll for several months to collect nominations for the Best Places to Work from employers and employees alike. Then the hard work began: Six months of research into the benefits, office culture, financial health, and labor-relations history of each nominee, a process that often included site visits and employee interviews. We also considered less tangible factors, like dynamic leadership or the inherent gratification that some workplaces offer simply because of the work they do, whether it's curing sick children, designing the next NASA satellite, or helping the poor.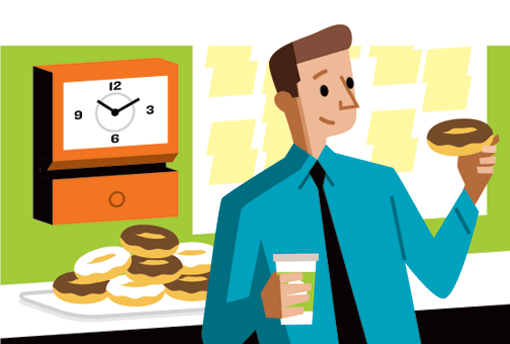 Best Part-timers
Nine to five isn't for everyone, so we compiled a list of great workplaces just for part-timers.
Atwater's: The iconic purveyor of great soup-and-sandwich combos now has 200-plus employees at six retail locations. Even part-timers can accrue paid time off and have specialty training billed to the company dime. If you make the 30-hour cutoff, you get health care and Atwater's pays your deductible. Plus, you get a meal card for free grub on your shift and a 15 percent discount on all the boules you can handle.
Center Stage: For theatrical types looking for production work or even those working concessions or box-office gigs, Center Stage pays more than minimum wage and provides perks like complimentary tickets to performances and access to dress rehearsals and other backstage events not open to the public. Weekly coffee hours keep everyone connected and well-supplied with baked goods.
Conscious Corner: For retail and restaurant employees, this Howard County-based family of businesses (Nest, Roots Market, Bark Pawsitive Pet Food, and Great Sage restaurant) offers part-timers 20 percent off at all its entities and access to company-wide philanthropic and holiday events.
Starbucks: We all love coffee, right? Certainly that's true of employees at Starbucks, who get a free pound of it (or tea, or a box of k-cups) each week as an added "perk." This on top of bonuses, health insurance, 401k, discounts on stock purchases, and even adoption assistance for employees who work over 20 hours.
Whole Foods Market: The home of all consumables made naturally or organically is renowned for its amazing benefits including health, dental, and vision coverage; retirement plans; paid time off; and stock options (for employees working 20-plus hours). Employees and their domestic partners get a 20 percent discount at stores.
Asymmetrik
300 Sentinel Dr., Annapolis
Number of employees: 30. What they do: Government IT contractor. Why we like them: In addition to top-notch benefits&100-percent paid health care and four weeks paid vacation plus all federal holidays is pretty hard to beat&Asymmetrik proved its mettle when Congress couldn't get its act together: During the last government shutdown, the company brought affected employees back to HQ for brainstorming sessions, paid them, and provided lunch. (Most other contractors just laid their people off.) Best benefits: In addition to the stellar health insurance, those who opt out of coverage get a $6,000 raise; restricted stock units give employees equity in the company; quarterly bonuses for certain employees and annual profit sharing; $5,000 a year toward tuition, conferences, or other professional education; $3,000 every three years to upgrade or buy technology that helps employees do their jobs (a new laptop, for example); as well as monthly happy hours. And many happy returns: You get the day off on your birthday.
Bagby Restaurant Group
29 W. Susquehanna Ave., Towson
Number of employees: 150 full-time, 100 part-time. What they do: Restaurant and hospitality group that operates five restaurants (Bagby Pizza Co., Fleet Street Kitchen, Ten Ten American Bistro, Cunningham's, and Cunningham's Café & Bakery). Why we like them: Restaurants are a tough industry, but Bagby honchos want employees to know that this is more than just shift work. All non-tipped employees make more than minimum wage and plenty of mentoring allows those who work for it to move up the food chain. Example: The current HR manager started as a restaurant host. They're a community player, donating excess produce to Gather Baltimore, for instance, and making every attempt to responsibly source ingredients. Best benefits: Starting this year, there's a 401k for all employees; profit-sharing available to operational managers; health insurance; informal education such as classes on wine, talks by local farmers, fishermen, and other foodies, and field trips; gym-membership discounts; discounted parking for city employees; monthly prize drawings to recognize exceptional employees; and employee dining programs.
The Bozzuto Group
6406 Ivy Ln., Greenbelt
Number of employees: 1,900. What they do: Regional residential real-estate company. Why we like them: Easy: They'll help you buy a house. Employees accrue $350 for each month they're employed ($4,200 for each year) that can be put toward a Bozzuto home. Even with the $30,000 cap, that's a pretty sweet deal. Best benefits: 401k with match; profit-sharing after seven years of employment; flextime; employee-assistance program and health advisers; partial tuition reimbursement; partially paid maternity leave and access to wellness programs for expectant moms; monthly commissions for sales/marketing folks; accessible leadership (Tom and Toby Bozzuto routinely visit properties to check in); a strong culture of mentoring that helps people move up the ladder; and an annual awards event that's a high point for employees.
Evergreen Health Cooperative
Mill One, 3000 Falls Rd.
Number of employees: 91. What they do: A nonprofit health-insurance company founded in 2012 by former city health commissioner Dr. Peter Beilenson. Why we like them: Evergreen is a startup spurred by the passage of the Affordable Care Act. But even as a young company, it has benefits in place for the long haul. The company has doubled in size in less than two years and prides itself on hiring and mentoring young people, many right out of college. It's definitely David in a land of Goliath insurance providers, but employees feel good about the mission to provide low-cost, high-quality health insurance to users. Best benefit: 401k with match; company covers 83 percent of health-care premiums and contributes $4,000 to the $5,000 high-deductible family plans; five weeks paid time off; bonuses based on company and individual performance; gym and (seasonal) infinity pool onsite; options to work from home; reimbursement available for job-related training; monthly lunch-and-learns at the office; beautiful new office overlooking the Jones Falls.
idfive
3600 Clipper Mill Rd.
Number of employees: 23. What they do: Advertising, web design, and brand consulting. Why we like them: There's a 40-hour work week and flexibility to deal with the little mishaps of life, a work-life balance perk that is often hard to find in the advertising industry. The company motto of "do good for clients who do good" (most work is for academic and health-care institutions) means employees don't need to sell their souls for accounts they don't believe in. Best benefits: 401k; quarterly bonuses plus special bonuses to employees who go above and beyond or consistently excel; 100-percent medical/vision/dental coverage; mentoring programs with department directors; discount membership at on-site gym and access to stand-up work area to mitigate negative effects of too much sitting; company closes between Christmas and New Year's almost every year; employees who use public transport (there's a light-rail stop nearby) get 100-percent reimbursement; plenty of company freebies (T-shirts, Snuggies, beer) and fun (paintball outings, happy hours, baseball games). Pets&and kids on those days when child-care falls apart&are welcome in the workplace.
Jovian Concepts
6700 Alexander Bell Dr., Columbia
Number of employees: 47. What they do: Government-consulting contractor. Why we like them: Not your typical, buttoned-up contractor, Jovian puts corporate culture first, a tough thing to do in the contracting world. Seventy percent of employees are veterans, and mentoring programs include those helping newly hired vets transition to civilian work life. They're also active in community service and STEM (science, tech, engineering, math) outreach: They have an internship program for college and high-school kids and when an employee mentioned he supported Red Cross' outreach to vets, the company got so involved that the CEO is now on the board of the Red Cross. Best benefits: 401k, profit-sharing, quarterly and spur-of-the-moment bonuses; unlimited tuition assistance paid upfront (no out-of-pocket expense); five weeks paid time off, plus two weeks for maternity/paternity leave and all federal holidays; in addition to many outings throughout the year, there's an annual company retreat to locations such as Hilton Head, SC, and Cancun, Mexico; sweet new office has beer on tap.
They Did It Again! Some companies have just got it: These workplaces were nominated this year and have been winners before, and with good reason and they have great benefits and a great office culture. So consider this list our Best Places to Work Hall of Fame.
1. Euler Hermes Insurance: World's largest trade credit insurance provider.
2. Goodwill Industries of the Chesapeake: Nonprofit helping people to help themselves.
3. Independent Security Evaluators: High-tech, virtual security guards.
4. Johns Hopkins Applied Physics Lab: National security, space, and scientific engineering laboratory.
5. Next Century: Tech services to government and private clients.
6. Space Telescope Science Institute: Supports programs and research and in space, that is.
7. T. Rowe Price: Global investment management firm.
8. Gantech: IT systems integrator.
9. The Johns Hopkins University: Do we really have to explain?
10. Under Armour: You probably have their sportswear in your closet.
Mariner Finance
8211 Town Center Dr., White Marsh
Number of employees: 1,500+ (approx. 250 in Baltimore). What they do: Consumer-finance company with HQ in Baltimore and branches in 18 states. Why we like them: They left downtown for White Marsh because it was more convenient for employees and had more free parking for the growing business. But they keep the urban feel by inviting food trucks to HQ to provide employees lunch. Best benefits: 401k with generous match; biannual cash bonuses; referral bonus; reimbursement for tuition and for job-related certification/licensing; branch manager training program catapults college grads into management; exemplary employees have access to leadership-development programs and mentors get recognized with awards; discounted gym membership and community involvement, including things like reimbursement of 5k charity race fees; banker's hours mean up to 20 days of paid time off, plus all those federal holidays.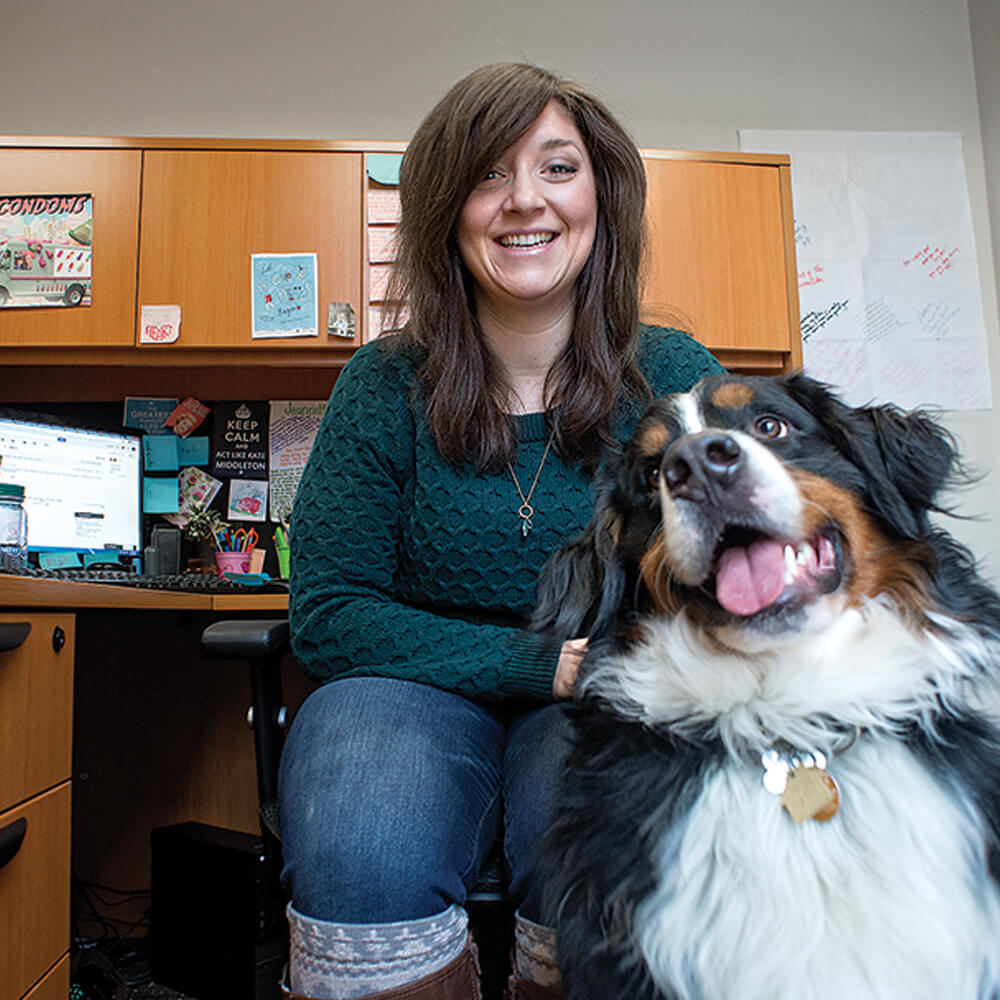 Maryland Institute College of Art (MICA)
1300 W. Mt. Royal Ave.
Number of employees: 455. What they do: The oldest continuously degree-granting college of art and design in the nation. Why we like them: They're a community-minded university interested in supporting excellence and artistic endeavors for staff as well as students. And you can bring your dog to work. Best benefits: 403b with match; free access to a health-advocate service to unravel insurance concerns; a variety of tuition-reimbursement plans for full- and part-time staff that can be applied to a partner/spouse or child; campus is mass-transit-friendly (and offers MTA pre-tax vouchers), has free parking assistance, and its own Zipcar station; MICA participates in the Live Near Your Work program providing a grant toward the closing cost for purchasing a home near its campus; the Staff Enrichment Council plans events and gives a voice to non-faculty staff; an employee discount
card entitles staff to discounts
at local businesses.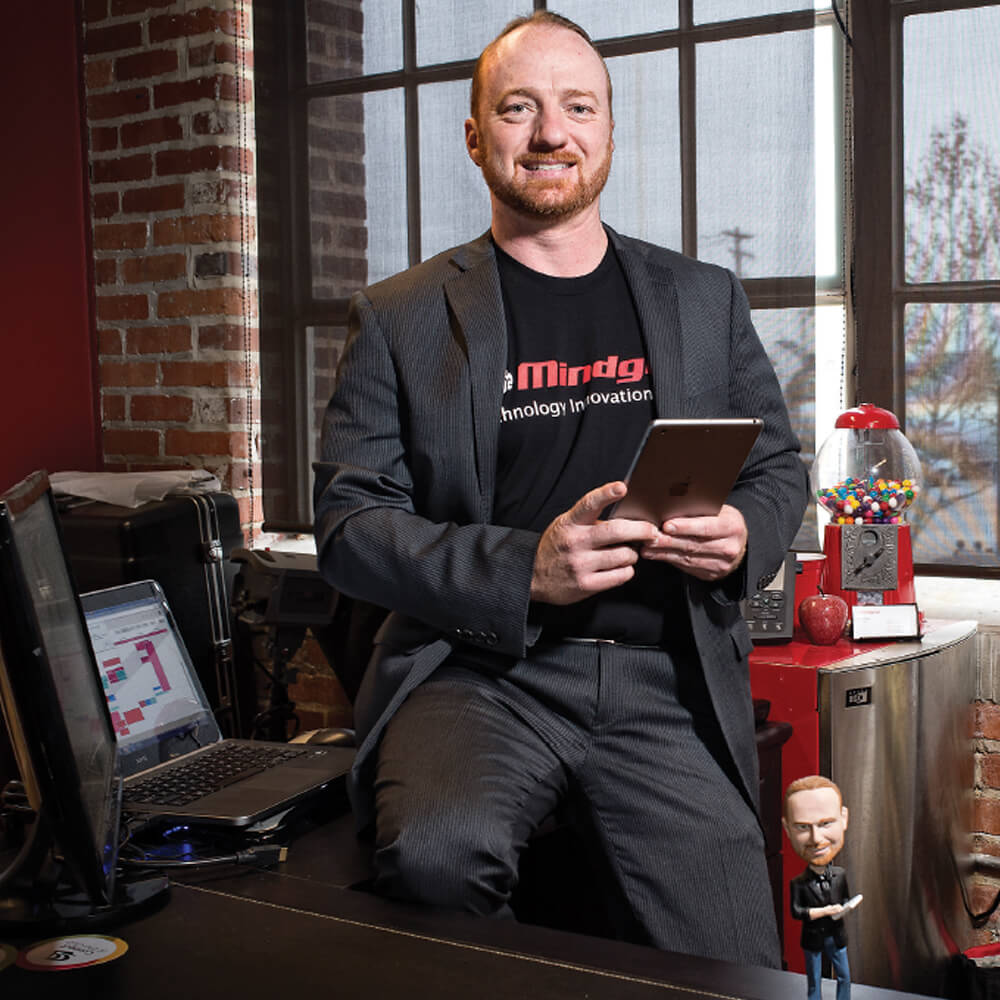 Mindgrub Technologies
Location: 1215 E. Fort Ave.
Number of employees: 40. What they do: Design and develop mobile, social-media, and web applications for corporations, governmental, educational, and philanthropic organizations. Why we like them: They put their people first. When choosing a location for the office, they Google-mapped every employee address to determine the best midway point for everyone (Locust Point). Best benefits: 401k with generous match; phantom (deferred compensation) stock plan; company covers $2,000 of employee health premiums and pays for long-term disability; reimbursement plans/stipends for tuition; annual Ping-Pong tournament (with trophy). And the best one? Any employee who stays with the company five years gets a look-alike bobblehead.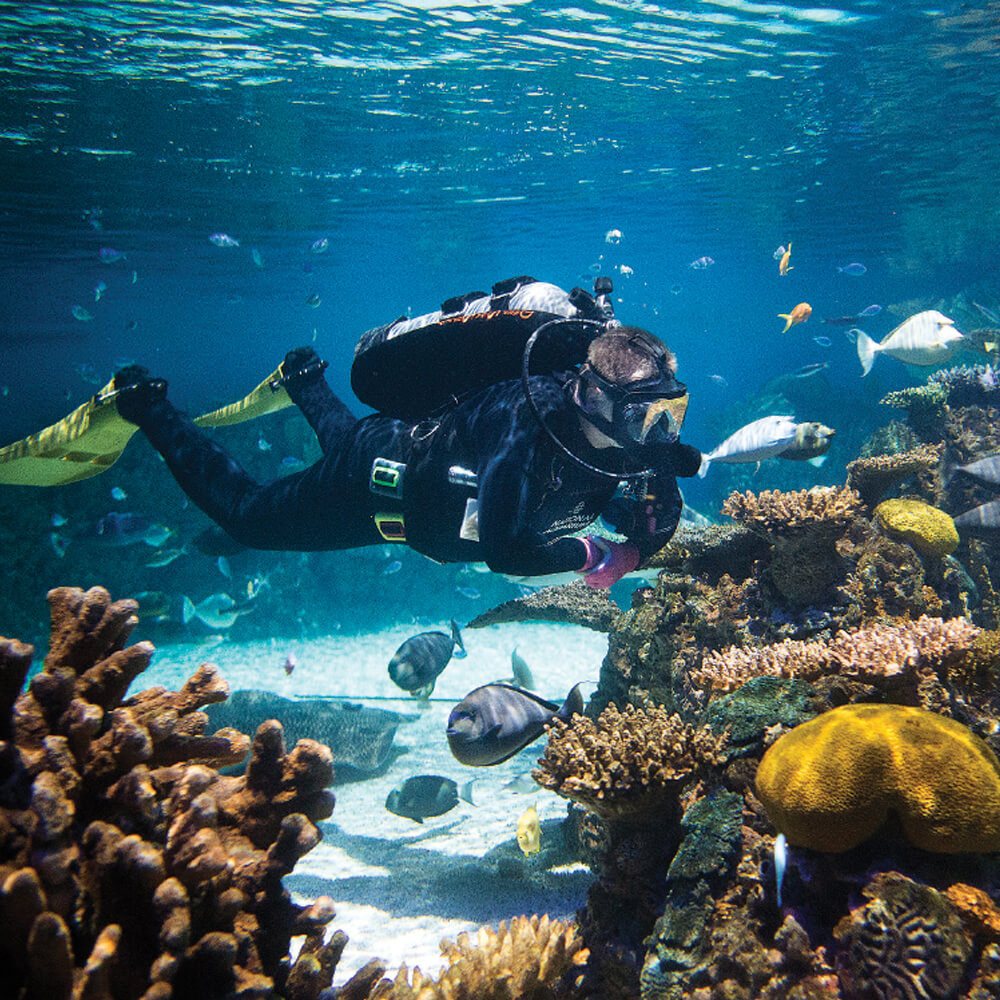 The National Aquarium
501 East Pratt St.
Number of employees: 445. What they do: Nonprofit organization with a mission to inspire conservation of the world's aquatic treasures. Why we like them: They put their money where their mission is—in addition to 20 days of paid time off (to start) and six floating holidays, the aquarium allows employees an extra paid day to participate in conservation activities independent of the many already sponsored by the nonprofit. Best benefits: 401k with match (even for some part-time employees); aquarium-paid life and disability insurance; access to discounts on everything from home insurance to electricity; wellness incentives like help with health-insurance premiums and gym rebates (in addition to discounted gym membership); access to career-development programs; employees who use mass transit, walk, or bike to work get entered into monthly drawings for cash prizes. And it's nearly impossible to have a bad day when you're surrounded by 17,000 awe-inspiring aquatic creatures.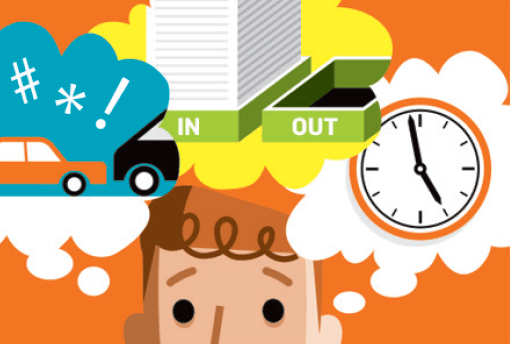 Five Signs It's Time to Look for a new Job
By Lauren Cohen
Daydream Nation: Boredom in the workplace is a clear red flag. If you're constantly daydreaming about the glorious moment when the clock strikes five, it's a clear indication that you're not being challenged. You need to find a new job that stimulates you.
Burnout: Working from home on days off—or not taking time off at all—usually means running the risk of burning out. It could be your own fault—maybe you're just OCD about work. But if it's because work demands are simply overwhelming, you need to get the heck out of Dodge.
Monday Blues: It's pretty normal to roll your eyes at the thought of restarting your Monday routine after a relaxing weekend. But if you genuinely dread the week ahead, it's a bad sign. "Getting out of bed and dragging yourself to work can be a chore even if you have the world's greatest job," says Lynn Taylor, in her book Tame Your Terrible Office Tyrant: How to Manage Childish Boss Behavior and Thrive in Your Job. "But if you've been hitting the snooze button repeatedly before hitting the shower, there may be something making you want to avoid work."
Too Much Time Wasted Managing the Boss: Attempting to understand the inner-workings of a difficult boss shouldn't be part of your job description, but unfortunately, it too often is. If time spent managing your boss becomes a daily occurrence, it may be time to re-evaluate. Says Robert Castle, professional counselor at Renewal Counseling Center in Perry Hall, "I've seen cases where the manner of the boss and the political structure becomes so toxic that workers end up having to take medical leave."
The End is Near: Getting the sense that you're about to be fired is a professional's worst nightmare. Warning signs include not being invited to relevant meetings, feeling like your boss is avoiding you, and hearing rumors of cutbacks. The best time to start looking for a new job is while you still have one, so find something better and quit while you're ahead.
OrderUp
2400 Boston St.
Number of employees: 67 in Baltimore. What they do: Online and mobile food-ordering service. Why we like them: While still in start-up mode, this young company is hiring a ton (they're looking for more than 30 people right now), making it a good fit for majorly motivated people (millennials, most likely). Not surprisingly, the office is casual. Hours are roughly 10 a.m. to 4 p.m. and employees can work on a bean-bag chair, in a nearby cafe, or at a standing desk. A virtual robot helps employees control streaming music in the office. Best benefits: IRA soon to be moving to a 401k; stock options; monthly health-care stipend to cover most insurance premiums; liberal use of the company's own service to bring in free lunch every Tuesday; Kinderhook snacks and fresh fruit delivered to the office every week; monthly "SocialUp" happy hours.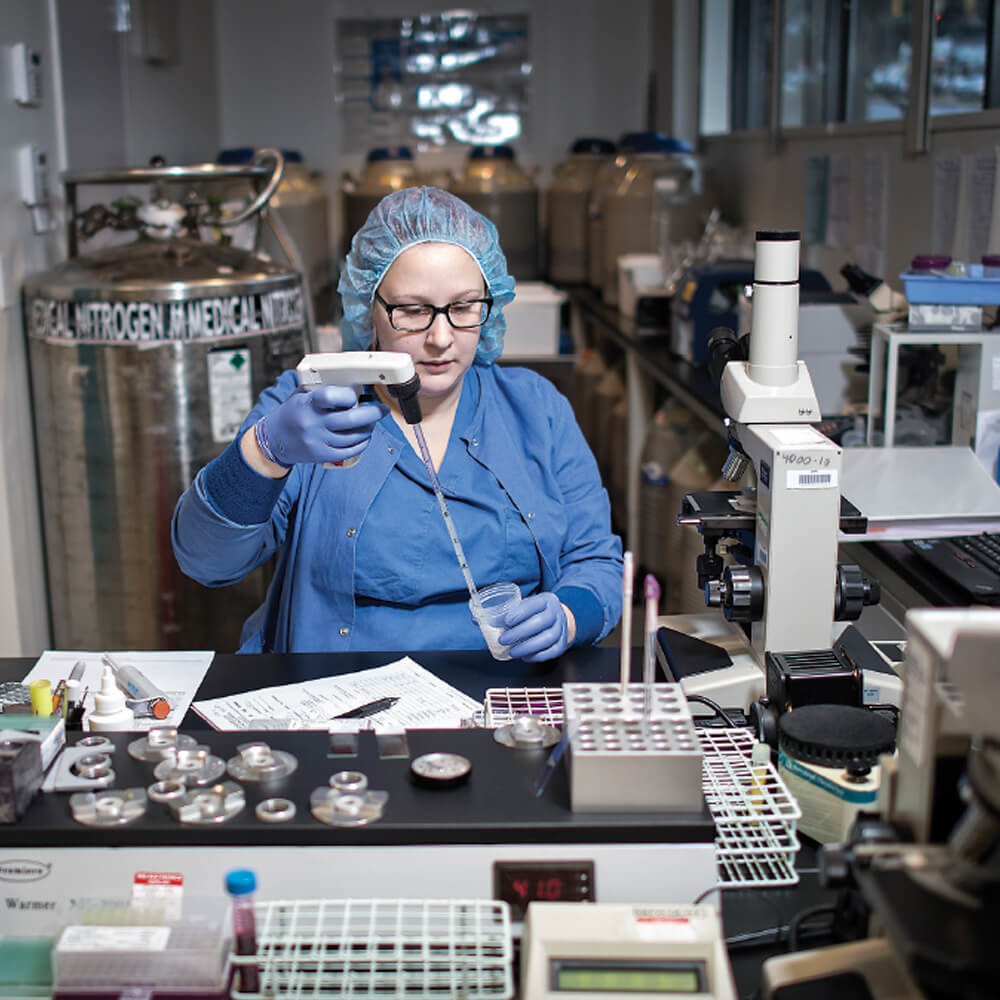 Shady Grove Fertility Centers
15001 Shady Grove Rd., Rockville (headquarters); 22 offices in the Mid-Atlantic including new clinics in Towson and Harbor East
Number of employees: 582. What they do: The largest fertility clinic in the country with the biggest embryology lab in the Western Hemisphere. Why we like them: Shady Grove is growing, having filled 150 positions last year. For medical types seeking a more 9-to-5 lifestyle, this could be it. And Shady Grove kept up its biannual bonuses even after the stock-market crash in 2008 (up to 10 percent of regular salary upon meeting certain benchmarks). They give back to families struggling to pay for fertility treatment by sponsoring events with the Tinina Q. Cade Foundation. Best benefits: Generous paid vacation and sick leave and $5,000 per year tuition reimbursement for both hourly and salaried employees; 401k with a match; quarterly "town hall" webinars with the CEO and a founding physician keep disparate offices connected to HQ.
Silberstein Insurance Group
2330 W. Joppa Rd., Lutherville
Number of employees: 42. What they do: Employee benefits advisers. Why we like them: The company is a Results Oriented Work Environment (ROWE), meaning employees can work when and where they want as long as they achieve their goals, and employees are valued for their contributions, not just their physical presence. There's also an intense focus on wellness: The in-house wellness director coordinates on-site fitness classes (led by an FX Studios personal trainer), cooking demos, and health-education classes. The company is always trying new things, like Walking Wednesdays, Meditation Mondays, and on-site massages several times a year. Best benefits: 401k with discretionary match; opportunities for performance-based and discretionary bonuses; ROWE means tons of flextime; more than 80 percent of the company is female and mentoring systems help grow their careers; numerous outings organized through the social committee including O's games, bowling, and in-house manicures; annual service day; access to professional fitness classes four times a week; tuition and certification reimbursement; office closes early Fridays in August.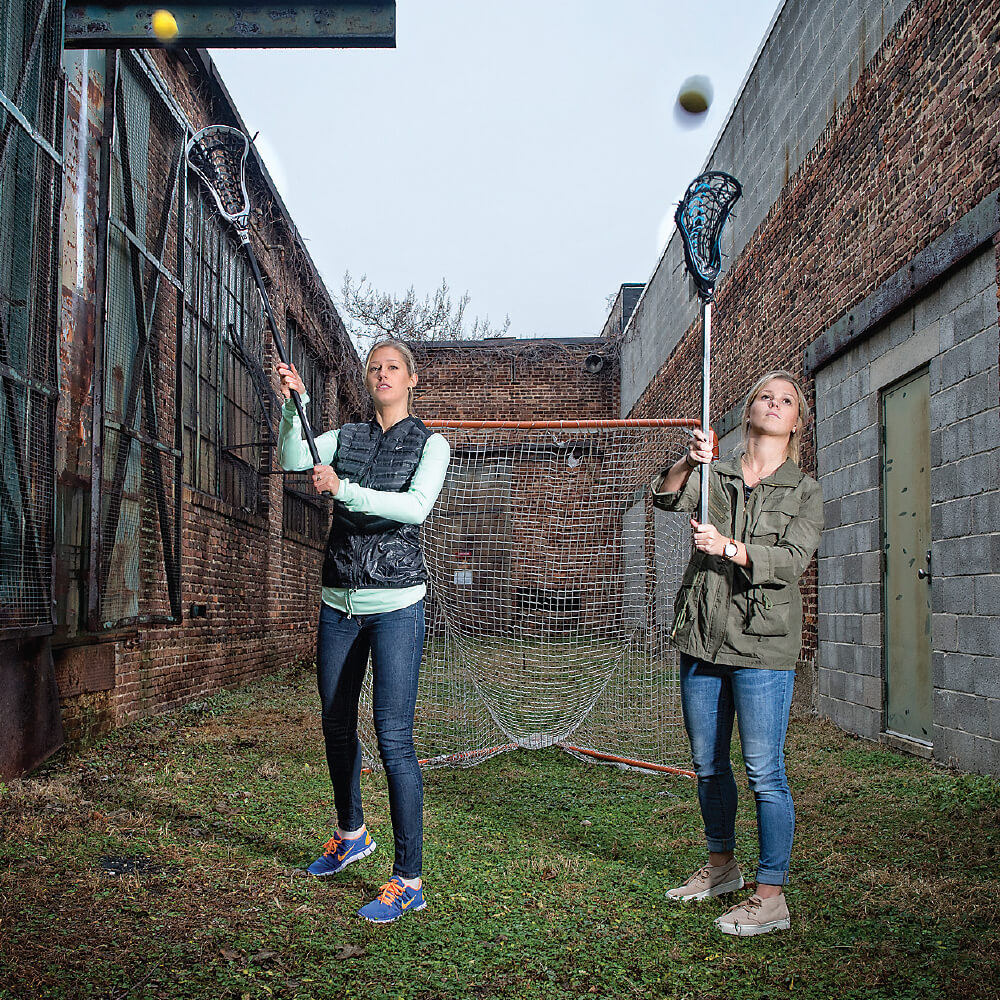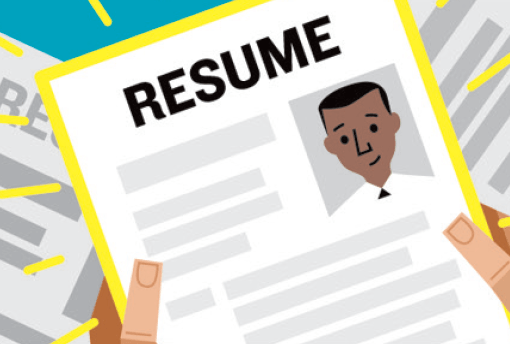 ALL IS NOT LOST
A primer for the long-term jobless.
The good news is that the Bureau of Labor Statistics reported last December that the nation's unemployment was at 5.8 percent. But about 2.8 million Americans can't catch a break. This group, called the long-term unemployed, has been jobless for 27 weeks or more and accounts for nearly 31 percent of the unemployed. But all is not lost. As this list attests, there are plenty of great jobs in this region for people with a polished resume and a good attitude. So you're just going to have to press on without fear of the real or rumored discrimination against those with big employment gaps.
"It's important to keep a positive outlook, which is not always easy when you've been out of work a long time," says Sharon Klots of Baltimore County's Department of Economic and Workforce Development.
Here are a few more suggestions for getting back in the game:
Keep your resume updated and make sure it's proofread (preferably by a wordsmith). Be specific about your accomplishments, and be sure to include important keywords that will be picked up by electronic searches, such as your generic title, like marketing director, your specific certifications, or the type of computer programs for which you can write code.
Have a professional online presence at LinkedIn or other networking sites where employers go to troll for (and check up on) prospects. Also, keep your Facebook page G-rated.
Brush up on your skills: If you're flummoxed by Excel, for instance, you should probably find an online tutorial.
Get certified: "Degrees are important, but, increasingly, businesses are looking for certifications in specific skills," says Klots. "It's extremely important in the IT field, but is becoming important in other fields, as well."
Don't ignore the government job-search programs: The State of Maryland has federally funded workforce development centers in each county and in Baltimore City. (Find a complete list at dllr.state.md.us.) They offer personal branding help, career counseling, resume guidance, remedial skills building, and resources for training.
STX
1500 Bush St.
Number of employees: 115. What they do: Sporting goods, especially lacrosse equipment. Why we like them: Even among best places to work, it's rare to have so many employees express pride in their company's moral compass. STX does innovative work in a laidback, professional environment, and people are psyched to work for a company that's a trusted name in the sporting-goods industry. They're proudly in Pigtown, where they volunteer with local charities like Paul's Place and play softball in Carroll Park. Best benefits: 401k with match; generous health benefits; partial paid maternity leave; performance-based bonuses; free breakfast and lunch every day; continuing-education assistance.
Tenable Network Security
7021 Columbia Gateway Dr., Columbia
Number of employees: 400 (230 in Maryland). What they do: Network security. Why we like them: Of the Tenable employees who completed the survey&and there were many&more than one compared Tenable to working at tech bastion Google. The workplace is casual but professional, execs are accessible, many employees work from home, and employees genuinely like working with innovative software. Even better, this booming company (sales were up 50 percent in 2014) shares the love, giving free software to charitable institutions. Best benefits: 401k with match; generous health benefits; employer-paid life, short- and long-term disability; four weeks paid time off and 11 paid holidays; flexible hours and telework options; company will help pay for participation in things like charity runs; $5,250 tuition reimbursement annually and $2,500 for professional development and training; plenty of fun outings including crab feasts, sporting events, and a huge holiday party.
The Virtual Golf Course
LinkedIn, Facebook, even Twitter: These sites are where job seekers increasingly turn to get work. Says Kathy Stone, owner of KCS Search Group, a recruiter since 1973 in the sales and IT industries: "The Internet has revolutionized the means by which people search for jobs."
But is job searching really that different from the old days? Networking is still the best way to make connectons, but now it's happening on LinkedIn as much as it is on the golf course. And even though it needs to be keyword specific, you still need a resume. And here's advice that's as old as parchment: Your resume can't suck.
"It's still amazing to me the number of poorly written resumes," says Susan Cremen, CSAM, a senior account manager at MRIGlobalSearch. "The biggest mistakes I see in resumes are basic—grammatical errors, typos, horrible formatting. The initial impression when someone sees these basic errors means you'll immediately be put aside."
The key to success is harnessing the power of the Internet for good, which should translate into no more endless hours of keyword searching on Monster.com. Now there are industry-specific sites: There's Dice.com for technical jobs, for example; TheLadders.com, traditionally for high-earners; and the mammoth Usajobs.gov, for those hoping to crack into the federal government. Heck, there's even a site for chefs (starchefsjobfinder.com). The nice thing about these or other sites is you can often enter your search criteria and have the jobs sent to you as they become available.
LinkedIn has truly become the tool for job seekers and employers. Job seekers can use LinkedIn to search jobs by industry or at specific companies. They can also work their virtual connections to get hooked up with a company. It's a process as old as the word networking, with a digital spin for a new generation. Of course, employers will find workers through keyword searches, which is why your LinkedIn profile needs to be loaded with the same industry keywords and specific, quantifiable accomplishments as your resume.
One thing that has been lost in this online feeding frenzy is discretion, and that's one reason why people like Cremen and Stone are still gainfully employed. "When you're posting your resume or posting on Facebook or wherever, you have to be careful if you are currently employed and engaging in a confidential search, as it's very easy to be found out," Cremen explains. "That's the most dangerous part of using social media and job boards."
Social media makes everyone feel like a star in life's film, which has lead to the resurgence of the video resume. Though they've been around for decades and have never really caught on, video resumes are often applicable in global searches, sales, or for media and creative roles. Even in this, caution is key. If you have good communication skills and can present well on film in one to two minutes, then go for it. If your selfies never get any likes, stick to the tried-and-true resume.
Finally, you've been warned before, but we're warning you again: Clean up your social-media presence. We're talking office-party madness, political views, wearing lampshades on your head, or anything super-personal.
---
---
Newsletters
Get fresh content delivered straight to your inbox.
---