Everything to Eat, See and Do in the City.
Sponsored By
The summer season is nearly upon us — and not a moment too soon. After a punishing winter and tardy spring, the long, hot days of summer seem particularly inviting. But how to spend them? That's always the difficult decision. Never fear, we're here to help. In the following story, we highlight the best bets for late-spring and summer fun, ranging from classics like Artscape and the Maryland State Fair to newer events like Pints in the Park, BronyCon, and the Baltimore Seafood Festival. Plus, we touch on regularly scheduled summer programming, such as farmers' markets, concert series, and outdoor movie nights. Whether you're looking for a hot-ticket concert (One Direction! Screeeeaaam!) or ways to stay cool (Windsurfing! Water ballet!), we've got you covered, with suggestions to carry you from Memorial Day to Labor Day and beyond in your annual bid for an endless summer.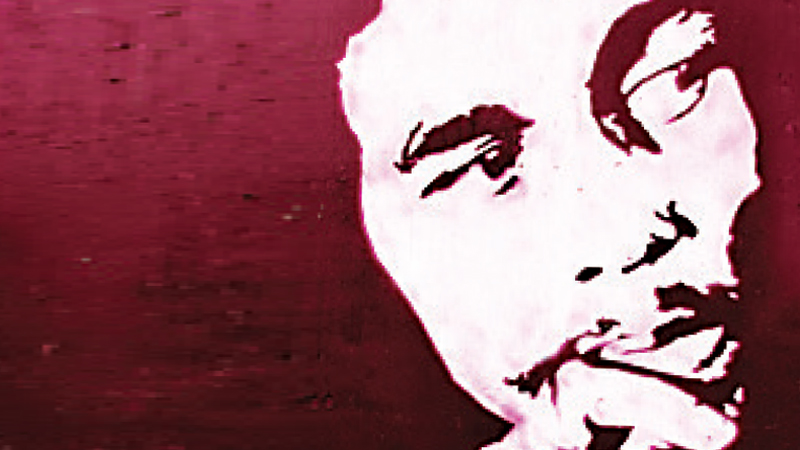 Marley
May 6-June 14
Catch this new play from Center Stage artistic director Kwame Kwei-Armah about the life, music, and legacy of the late reggae legend, Bob Marley.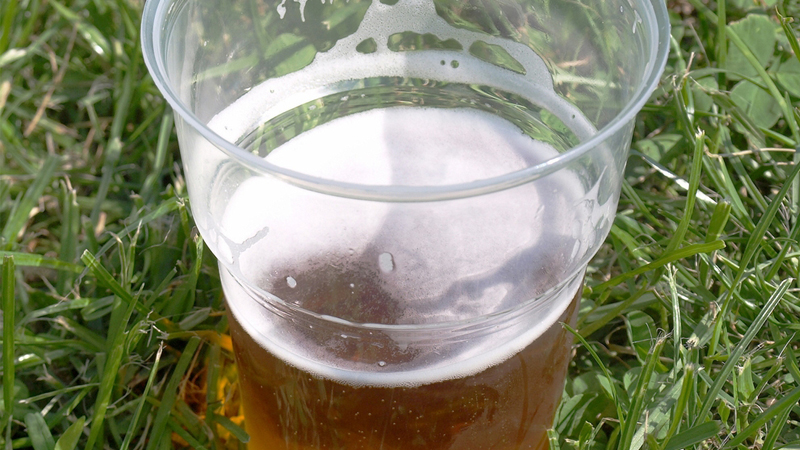 Pints in the Park
May 8-September 11
Crack open a cold one at these monthly, outdoor happy hours at Center Plaza, with live music, corn hole, Ping-Pong, and $2 beers every second Friday.
Dirty Dancing: At the Hippodrome
May 12-24
Have the time of your life when this 1980s classic brings Baby, Johnny, and their iconic dance numbers to the historic Hippodrome stage.
The Color Run
May 23
The new paint and glitter-covered 5K around Camden Yards.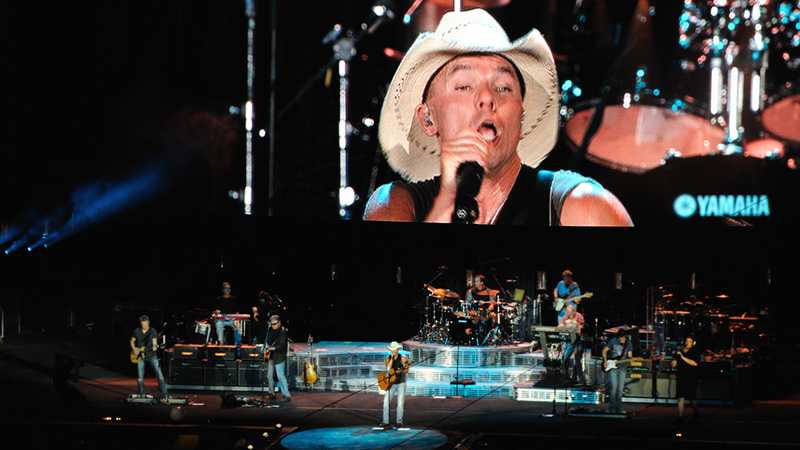 Kenny Chesney
May 27
No shirt, no shoes, no problem when the country star performs his beer-drinking, beach-loving, summertime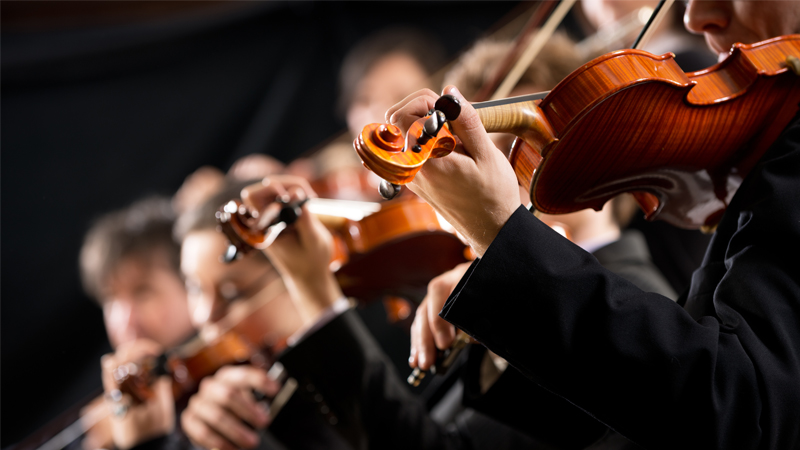 A Tribute to John Williams
May 29-31
Hear the iconic scores of Jaws, Star Wars, Jurassic Park, and Home Alone (as if that oeuvre is not enough) when the Baltimore Symphony Orchestra pays homage to the legendary film composer at the Meyerhoff.
Sweetlife Festival
May 30-31
Treat yourself to Sweetgreen's food-and-music festival at Merriweather, with lots of healthy local grub and live music by Kendrick Lamar, Calvin Harris, and many more.
SOUNDS OF SUMMER
Take your shoes off. Let your hair down. Forget about work tomorrow.
For now, just enjoy the music and the setting summer sun. Maybe even sing along.
WTMD FIRST THURSDAY CONCERTS IN THE PARK
May 7-September 31
Some of the most anticipated music of the summer, 89.7 FM is back with free concerts at Canton Waterfront Park, including Kopecky on May 7 and The Lone Bellow on June 4, plus food trucks and The Brewer's Art. Free.
THE CAN COMPANY
May 14-August 27
On Thursdays, catch concerts by bands like All Mighty Senators and Junkyard Saints outside the former factory building in Canton, with happy-hour specials at nearby restaurants, including Nalley Fresh and Alma Cocina Latina. Free.
SUMMER SOUNDS AT BELVEDERE SQUARE
May 22-August 28
Feast on top neighborhood noshes like Shoo-Fly and Tooloulou and listen to live local talent like The Crawdaddies and Kelly Bell Band at these Friday night concerts in Belvedere Square. Free.
BOORDY VINEYARDS SUMMER CONCERTS
May 30-August 29
On Saturday nights, sip local wine and shake a tail feather to live funk, soul, and swing music at this scenic Baltimore County winery, featuring British-American fare by The Corner Pantry. $20.
LADEW TOPIARY GARDENS
June 14-August 2
Sprawl out on the lush lawn of this Monktown manor for its Groovin' in the Grass summer concert series on Sunday evenings, starting with Psycho Killers, the Talking Heads tribute band, on June 14. Free-$15.
PATTERSON PARK
June 14-August 23
On various Tuesdays and Sundays throughout the summer, the Friends of Patterson Park and WYPR put on Pagoda Hill concerts in Patterson Park, with local acts like Bumper Jacksons and Victoria Vox, plus food from Water for Chocolate. Free.
RIVERSIDE PARK
June 14-September 13
Scramble past Federal Hill to this quiet SoBo park for second-Saturday concerts and food truck fare at the hilltop gazebo, with Bumper Jacksons and The Smoking Swine on June 14 and Joy Classic and The Green Bowl on August 9. Free.
BMA SCULPTURE GARDEN
July 25-August 9
Alfresco at its finest, Jazz in the Sculpture Garden is back by popular demand at The Baltimore Museum of Art, with the best regional and national jazz musicians in an intimate, idyllic setting. $30-45.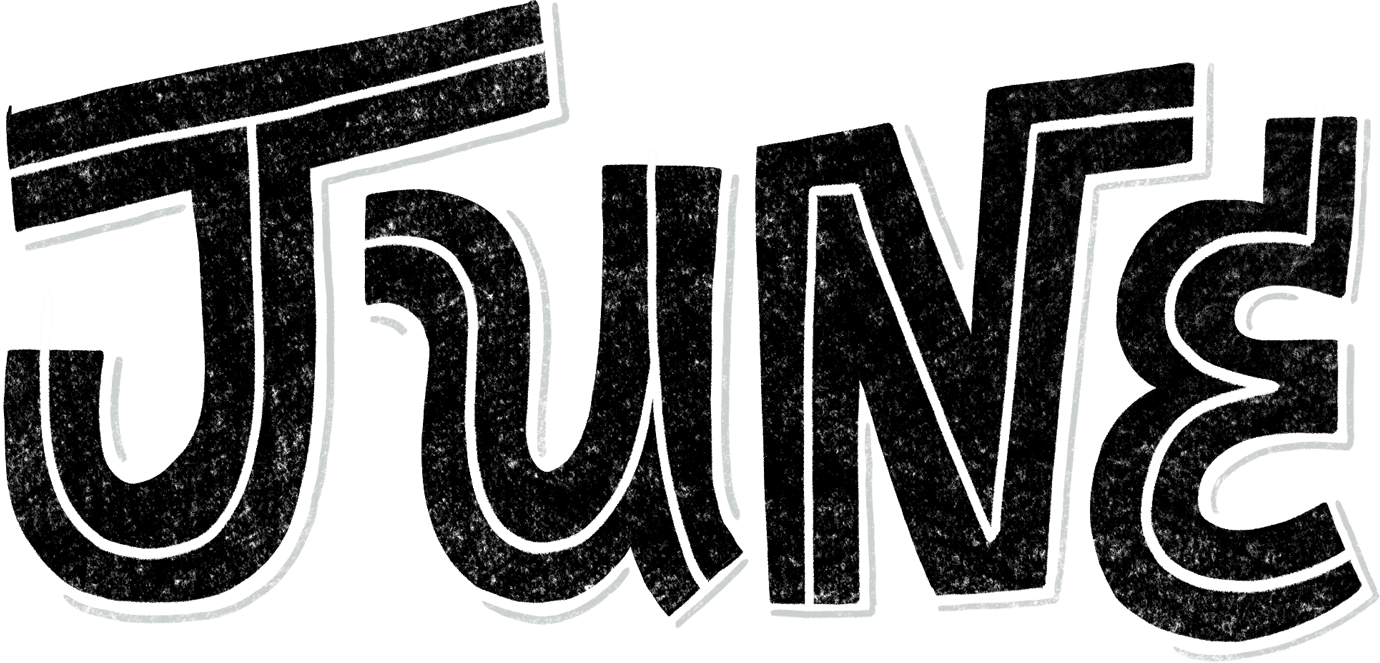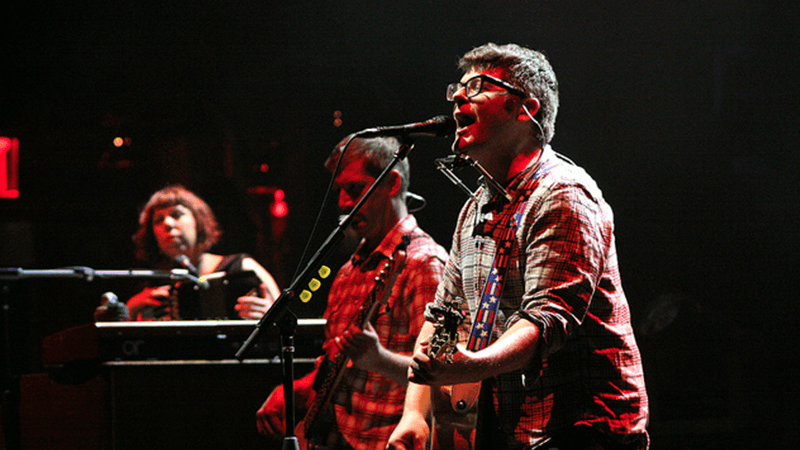 The Decemberists
June 4
The band brings its ringing, literate folk-rock to 
Merriweather Post Pavilion.
Kevin Hart
June 6
The comedian might just be the hardest-working man in showbiz with a full slate of movie roles, television appearances, and stand-up gigs. He makes time for Baltimore with back-to-back shows at Royal Farms Arena.
Taste of Three Cities Triple Crown Food Truck Competition
June 6
The Taste of Three Cities Triple Crown Food Truck Competition rolls into Patterson Park on June 6 for a culinary battle royale between the best food trucks from D.C., Philly, and Baltimore.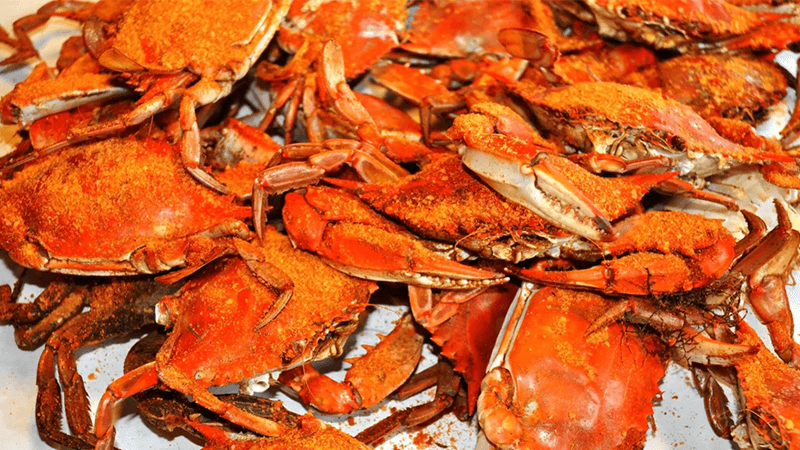 Chesapeake Crab & Beer Festival
June 6
Get crackin' at the Chesapeake Crab & Beer Festival at Rash Field onJune 6. The seafood smorgasbord offers all-you-can-eat crabs, plus live music and a selection of over 50 beers and wines.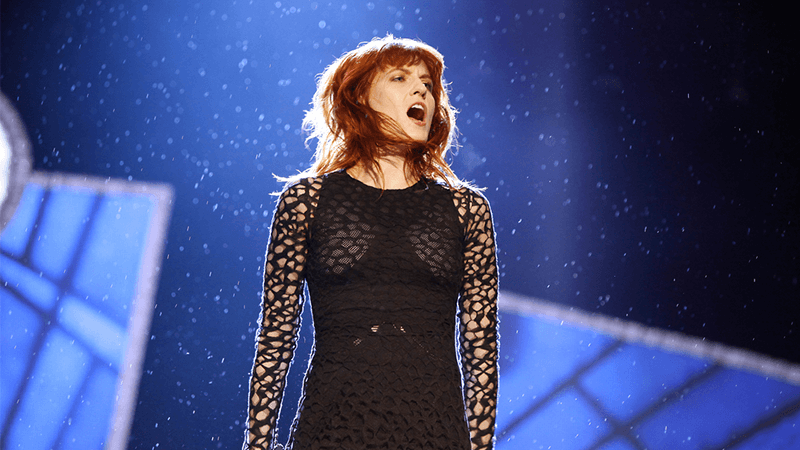 Florence and the Machine
June 9
Get ready for a night of ethereal and intense rock and roll at Merriweather Post Pavilion.
all the world's a stage
June 11-July 19
In the summer, Chesapeake Shakespeare Company adjourns from its indoor confines and heads to the grounds of the Patapsco Female Institute Historic Park in Ellicott City for plein air performances. This year's production, the Bard's The Comedy of Errors, runs June 11 through July 19. Grab a blanket and pack a picnic for a truly pastoral experience!
John Mellencamp
June 12
Hear a little ditty 'bout "Jack and Diane," plus other favorites, at the Modell Performing Arts Center at the Lyric.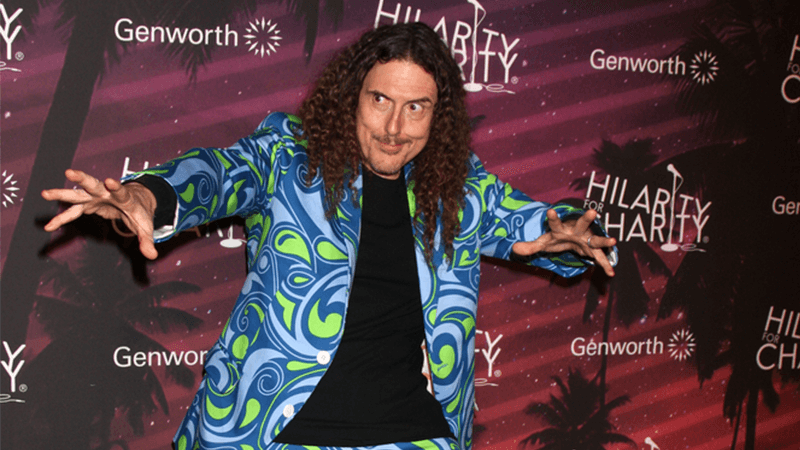 "Weird Al" Yankovic
June 13
The premier pop parodist plays Pier Six Pavilion as part of his Mandatory World Tour.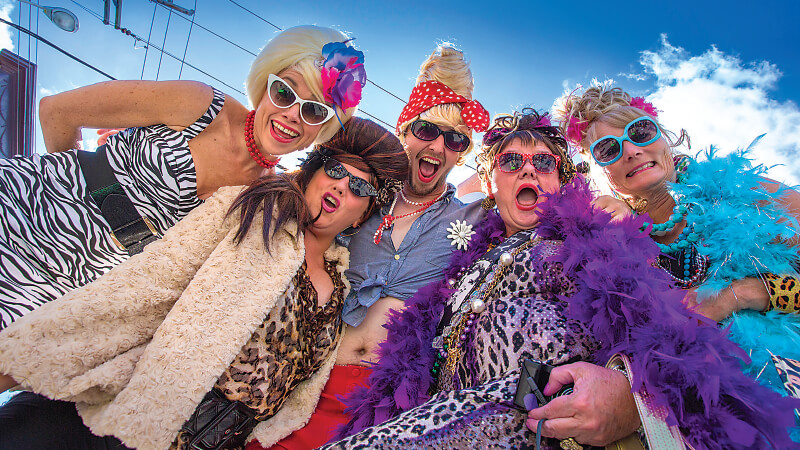 Honfest
June 13-14
HonFest—everyone's favorite excuse to don cat's-eye glasses and sculpt a skyscraping beehive—returns for its 21st year.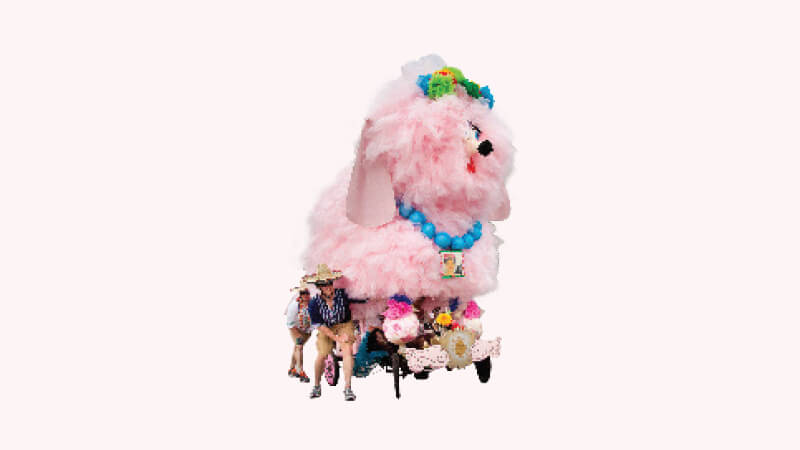 avam's kinetic sculpture race
June 14
A weird and wonderful Baltimore tradition, watch dozens of creative contestants take off in this artistic, annual race around the Inner Harbor.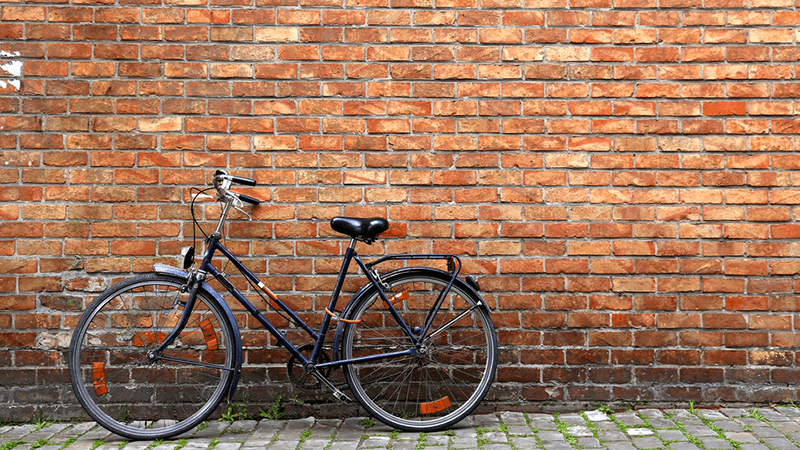 Tour Dem Parks, Hon!
June 14
Pump up your tires, tune up your brakes, and stretch out those hamstrings because Baltimore's best bike ride returns on June 14 for tours of varying lengths through Charm City's parks and neighborhoods. This year's ride begins and ends at Druid Hill Park and offers a barbecue lunch.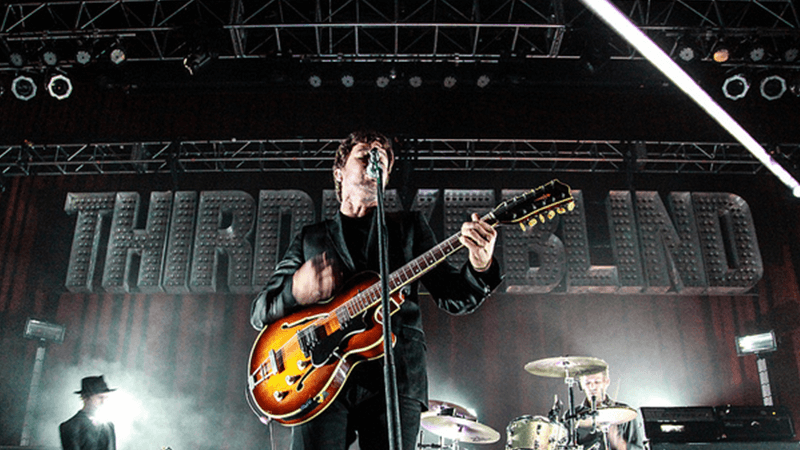 Third Eye Blind
June 17
Nineties nostalgists won't want to miss a beat when the pop-rockers pull into Pier Six for a show of classics such as "Semi-Charmed Life," "How's It Going to Be," and "Jumper."
Baltimore Wine Fest
June 20
Baltimore Wine Fest Sample more than 100 wines from around the world—not to mention gourmet eats—at this inaugural oenophile event on June 20 at Canton Waterfront Park.
Hozier
June 20
The Irish singer-songwriter will surely perform his folk-gospel smash "Take Me to Church" when he takes the stage at Merriweather.
Huey Lewis AND The News
June 21
The hip-to-be-square band will play favorites like "The Power of Love" and "Heart of Rock & Roll" at Pier Six.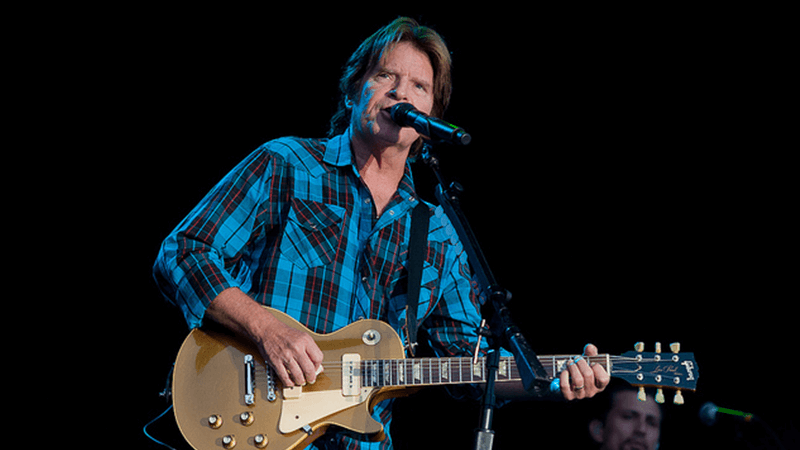 John Fogerty
June 22
Fogerty powered Creedance Clearwater Revival through a blistering late-'60s/early-'70s heyday that resulted in iconic American anthems such as "Proud Mary" and "Fortunate Son." Hear those rock-and-roll standards, plus some solo tracks, when Fogerty takes the stage at Pier Six.
Go Buck or Go Gnome!
June 27
Despite some good-natured grumbles from the main man himself, the O's are going ahead with what we think is probably the best promotional night idea in the history of baseball. On June 27, the first 25,000 people (ages 15 and up) through the turnstiles at Camdens Yards will receive a Buck Showalter garden gnome!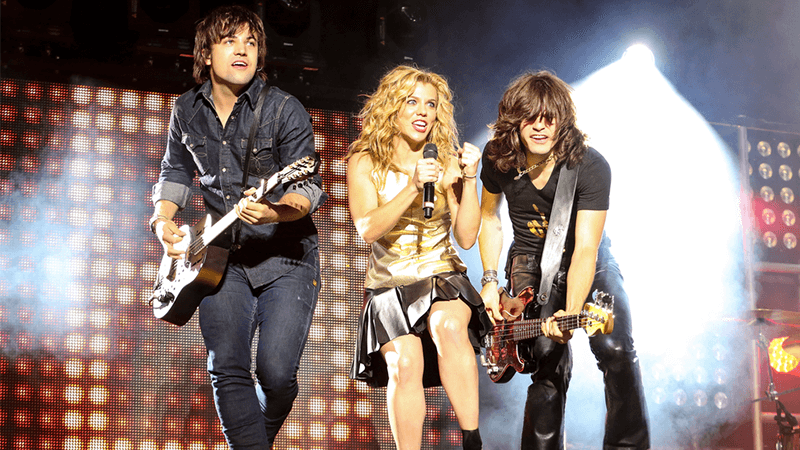 THE BAND PERRY
July 2
Kick off Fourth of July weekend when this talented sibling trio brings their Southern twang and country anthem stomps to Pier Six.

Fly your flag, be it Greek, chic, or unique.
Italian Festivals
Little Italy's St. Leo 
the Great Catholic 
Church fetes St. Anthony on June 6 and 7 and St. Gabriel on August 15 and 16 with lots of Italian food and vino, bocce tournaments, kids' activities, and processions through 
the streets. $1.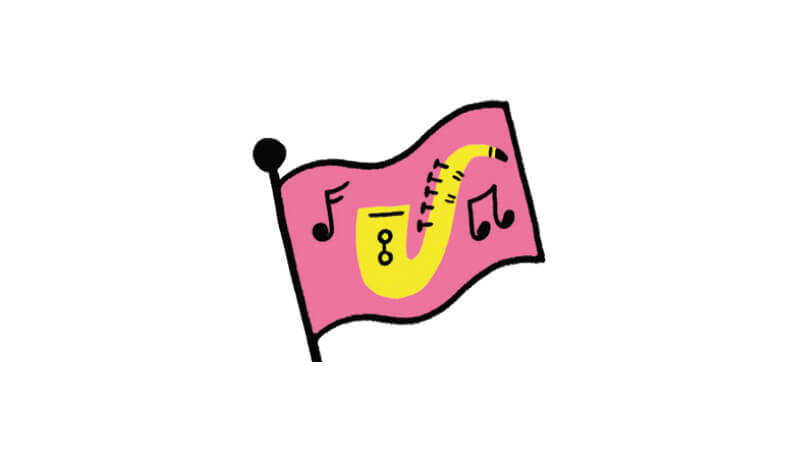 Federal Hill Jazz 
And Blues Festival
Baltimore's coolest 
blues and jazz musicians will converge on South Charles Street on June 7 for this fun start to summer. Look out for food and drink, shopping, a children's area, and 
lots of good-time 
grooves. Free.
Folk Festival
Opa! Baltimore's largest Greek festival returns June 11 through 14 at St. Nicholas Greek Orthodox Church on South Ponca Street. Expect traditional Greek music from Apollonia, carnival rides, more than 30 arts and crafts vendors, and, of course, tons of Greek delicacies! Free.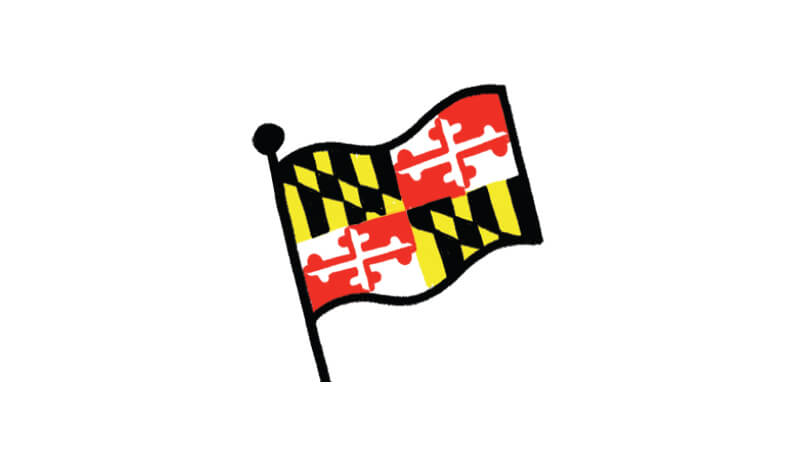 Maryland Traditions Folklife Festival
Celebrate all that makes Maryland—and Marylanders—unique at this June 13 festival at the Creative Alliance featuring music and dance performances, indigenous cuisines, workshops and demonstrations, and arts and crafts exhibitions. Free.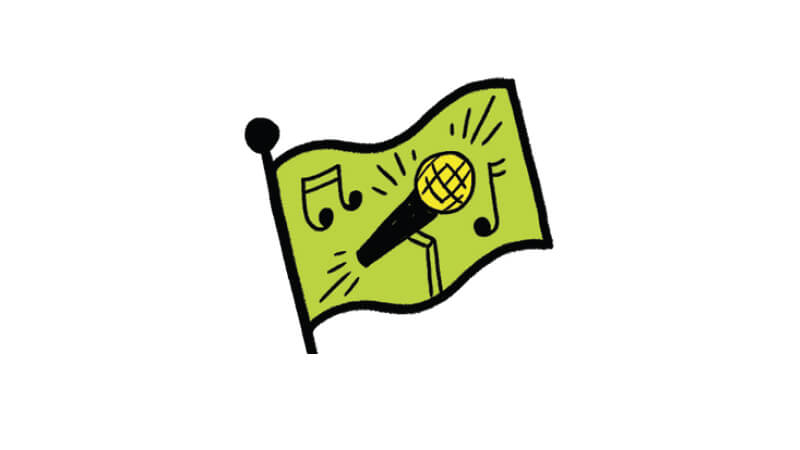 African-American Festival
Head to Camden Yards June 20 and 21 for this celebration of African-American culture. This year's festival will include cultural exhibits, health screenings, and children's activities, 
plus live performances 
by yet-to-be-announced 
big-time musical acts. Free.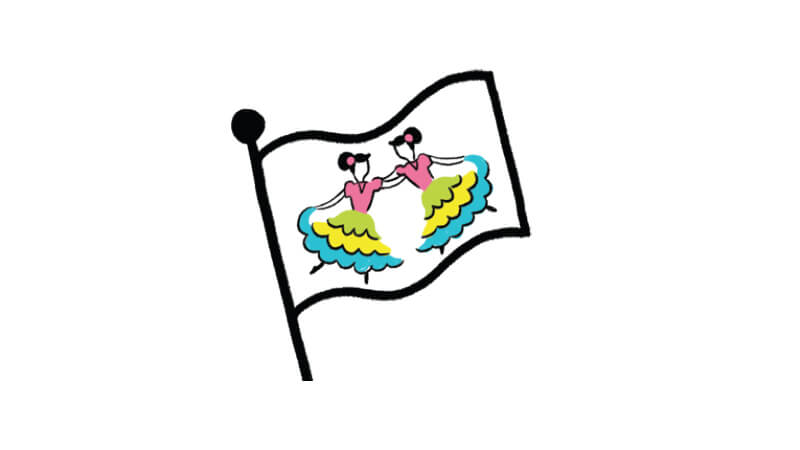 LatinoFest
For the 35th year, LatinoFest is throwing the best fiesta north of the Rio Grande at this family-friendly festival in Patterson Park. Running June 27 and 28, the event will feature live music and dance ranging from merengue to mariachi, plus food, children's activities, DJs, and more! $10.
Baltimore/ Washington One caribbean Carnival
Experience island 
living without leaving 
the city on July 11 
and 12 as Clifton Park hosts this 34th annual fete of Caribbean 
culture, including 
food, music, dance, 
and a parade. $10-15.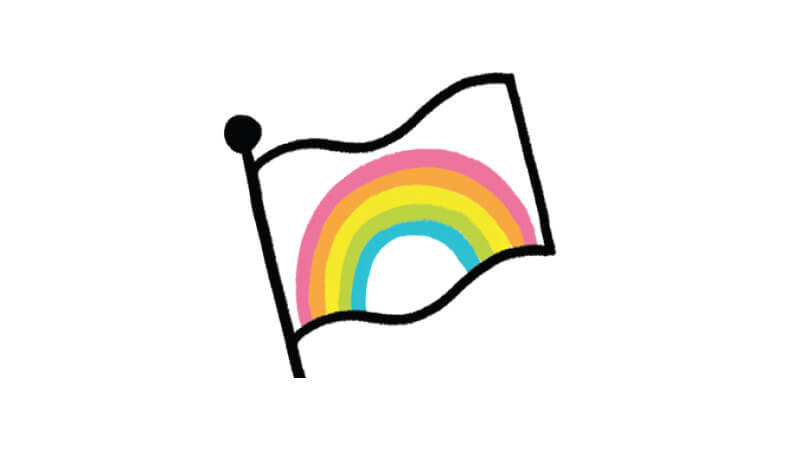 baltimore pride
Maryland's largest LGBTQ event celebrates 40 years with a Mt. Vernon block party and parade on 
July 25 and then a festival in Druid Hill Park on the 26. Don't miss the annual High Heel Race, in which participants sprint up Charles Street in 
stilettos. Free.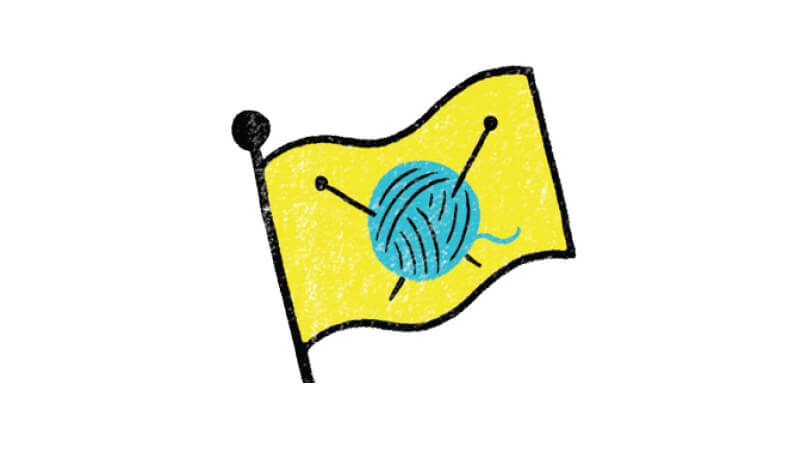 Hamilton Street Festival
On July 25, this family-friendly street fair will shut down several blocks of Harford Road for an afternoon of live music, yummy eats, and more than 70 eclectic artisan vendors, including members of Charm 
City Craft Mafia. Free.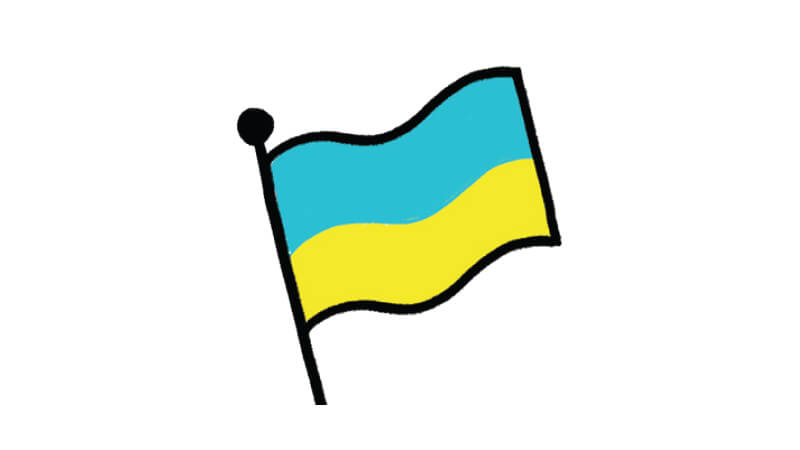 Ukrainian Festival
Enjoy three dance troupes, live music, an antique car show, American and Ukrainian food, a beer garden, traditional medivka honey liquor, craft demonstrations, and the annual pierogi-eating competition at the 40th annual Ukrainian Festival 
in Patterson Park on September 12 and 13. Free.
let freedom ring!
Baltimore Symphony Orchestra Star-Spangled Spectacular July 3-4 Oregon Ridge Park, Cockeysville. BSO performances, singing competition, fireworks. Dundalk July 3-5 Dundalk Heritage Park. Three-day country fair, parade, fireworks. Inner Harbor July 4 Baltimore Inner Harbor. Live music, entertainment, waterfront fireworks. Annapolis July 4 Annapolis Harbor. Parade, U.S. Naval Academy Band, waterfront fireworks.
Loch Raven July 4Loch Raven Village, Towson. Daytime activities, evening fireworks. Catonsville July 4 Downtown Catonsville. Parade, family funfest, fireworks. Towson July 4 Downtown Towson. Traditional parade. Historic Ships Independence Day Deck Party July 4. 301 E. Pratt St. Barbecue, local beer, cannon firings, waterfront fireworks.
AVAM Pet Parade July 4 American Visionary Art Museum. Costumed pet parade, games, talent show. BMI Independence Day Celebration July 4 Baltimore Museum of Industry. Family games, food, drink, waterfront fireworks.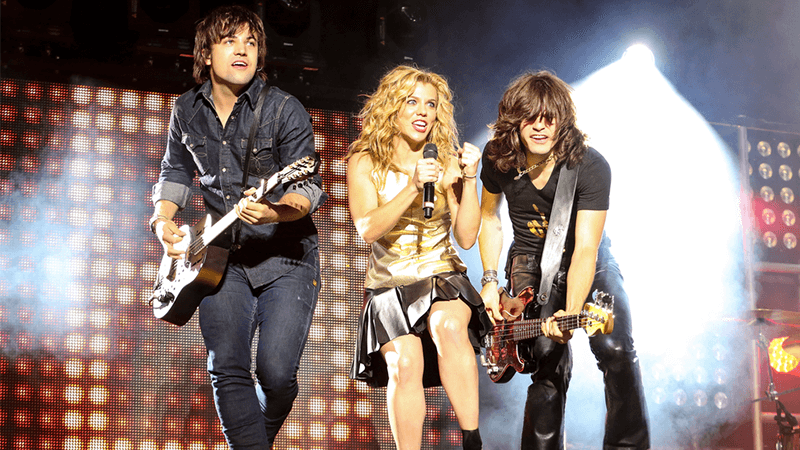 THE BAND PERRY
July 2
Kick off Fourth of July weekend when this talented sibling trio brings their Southern twang and country anthem stomps to Pier Six.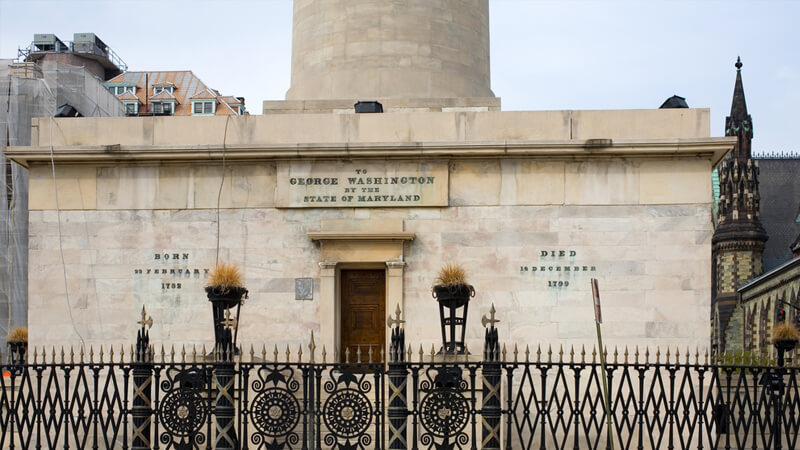 washington monument bicentennial celebration
July 4
Before all the Independence Day brouhaha, head to Mt. Vernon to celebrate the nation's first monument dedicated to our very first President, George Washington. Just months after the unearthing of its ancient time capsule, the iconic column's $5.5 million restoration will also be unveiled—with an all-day patriotic party including an old-fashioned country fair, games, live music, local food, and historical reenactments.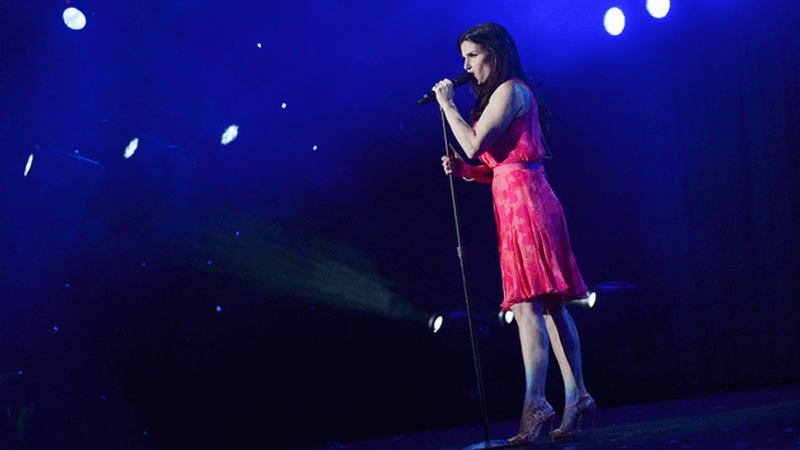 Idina Menzel
July 8
Adele Dazeem, er, Idina Menzel lets her pipes go with a powerful performance on the historic Hippodrome stage.
Cirque du Soleil
July 8-12
Head into the enchanted forest of "Varekai" to see the magical creatures, colorful costumes, and awesome acrobatics of this new, high-flying show at the Royal Farms Arena.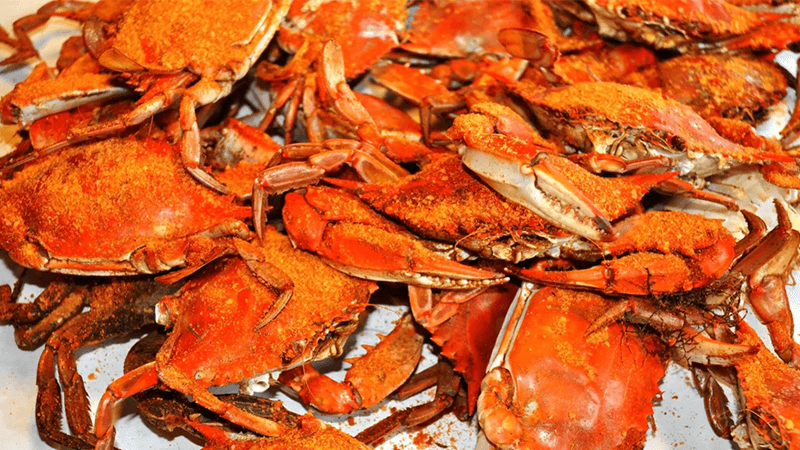 crabaret
July 9
The 13th annual House of Ruth benefit and outdoor party returns to Gertrude's at the BMA, with live music, local booze, and John Shields's famous crab dishes.
Bill Maher
July11
The political satirist, cultural critic, and host of HBO's Real Time with Bill Maher brings his honest, unapologetic humor to the Lyric.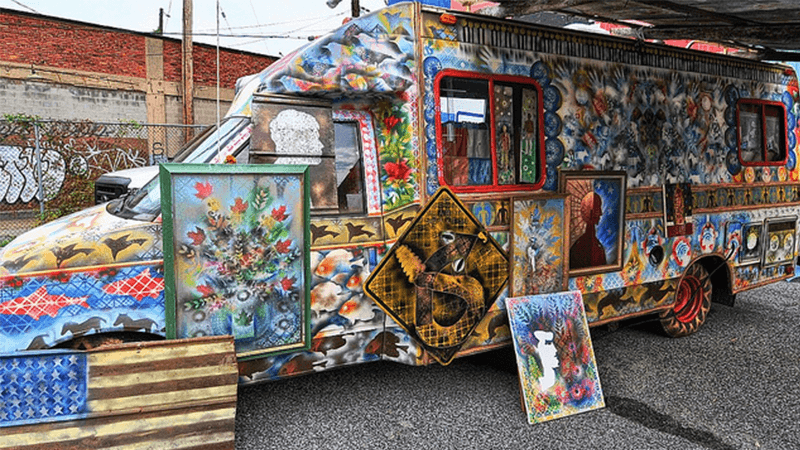 Artscape
July 17-19
It may be America's largest free arts festival, but more importantly, it's one of Charm City's greatest gems. From iconic art cars and outdoor sculptures to big-name concerts and boundless creativity, the 34th annual Artscape returns to Station North with three days of all-art-everything. With a new theme— "Dive In!"—wade through water-related works by more than 150 artists, fashion designers, craftsmen, and more, plus dance, theater, and music performances, which, last year, included the charismatic Sharon Jones.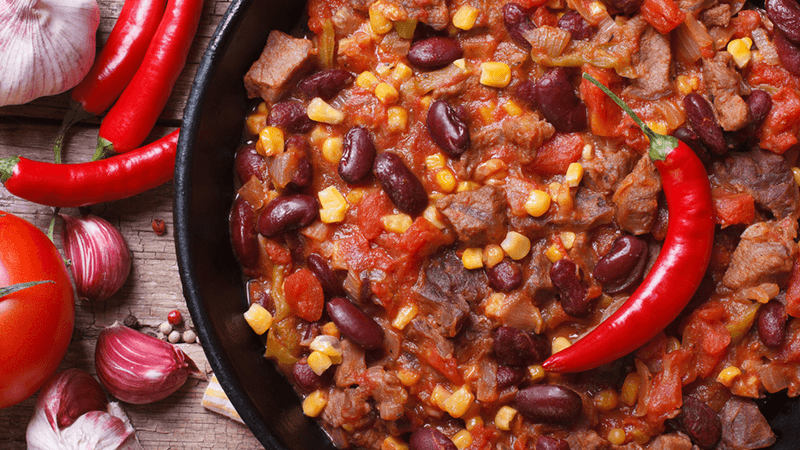 maryland state chili championship
July 18
Some 40 chefs compete in the state's first annual chili cook-off in Fells Point, with tastings, beer, a jalapeño-eating contest, and proceeds benefitting the Living Classrooms Foundation.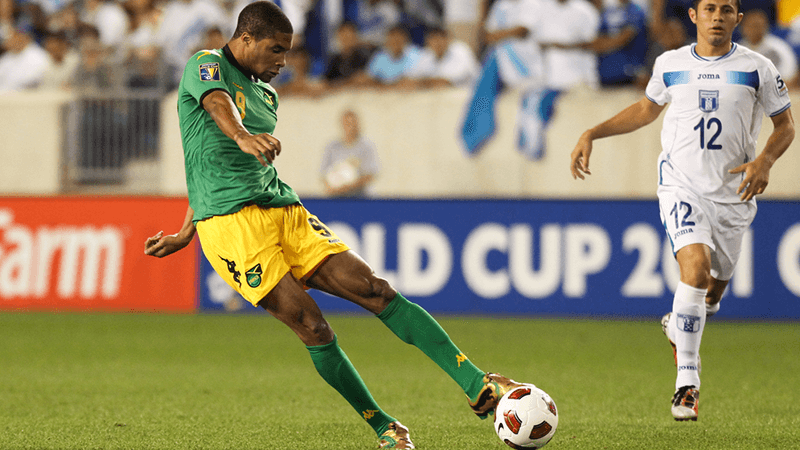 CONCACAF soccer game
July 18
Soccer gets serious in the States when The Confederation of North, Central American and Caribbean Association Football kicks off its Gold Cup quarterfinals at M&T Bank Stadium.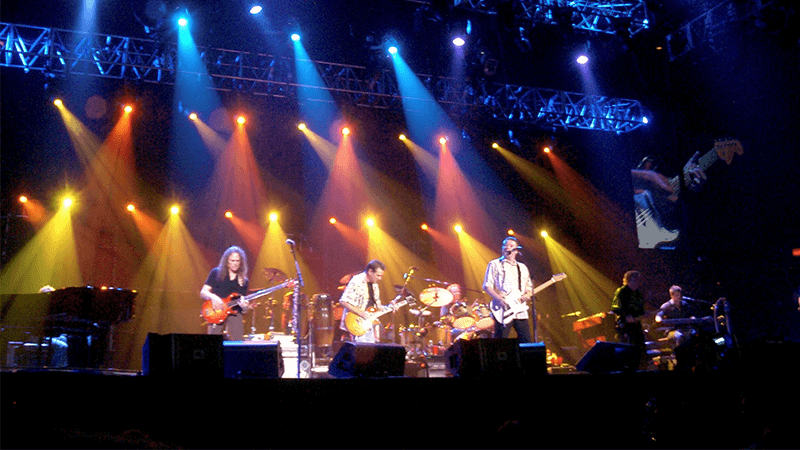 The Eagles
July 20
Take it easy with Don Henley, Joe Walsh, and the rest of the rock-and-roll flock when the band swoops into Royal Farms Arena on its latest greatest hits tour.
Otakon
July 24-26
Whether you're in it for the anime or the people watching, be one of the 100,000-plus people (including plenty of costumed fans) who flock to this three-day assembly of all things Asian animation at the Baltimore Convention Center.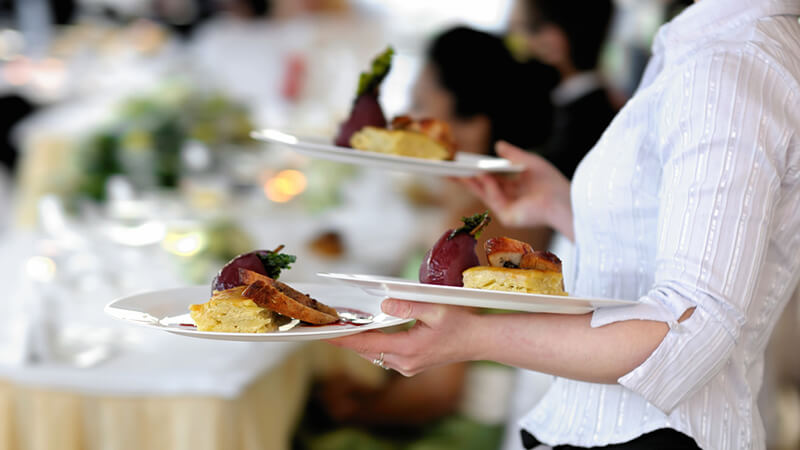 Summer Restaurant Week
July 24-August 2
Take a bite out of Baltimore's booming food scene with discounted lunches and dinners at more than 100 of the area's best eateries.
SAM SMITH
July 24
The British pop star crosses the pond and heads to Merriweather with his soulful, swoon-worthy pop songs like "Stay With Me" and "I'm Not the Only One."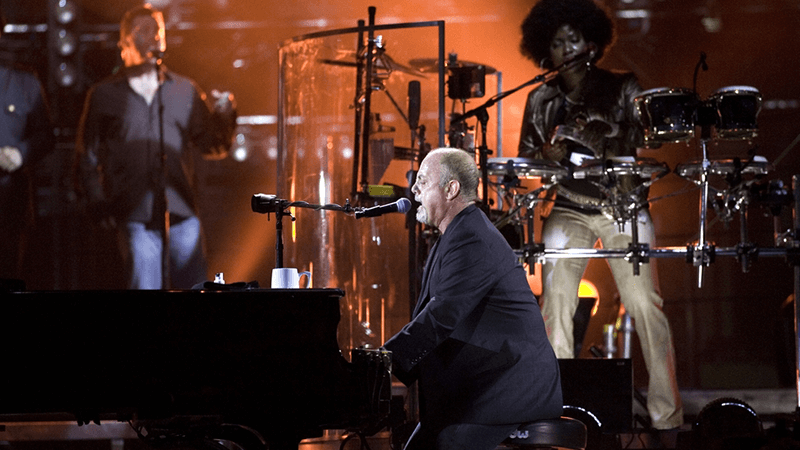 BILLY JOEL
July 25
The Piano Man gets in a Bmore state of mind for his sure-to-be-epic performance at M&T Bank Stadium.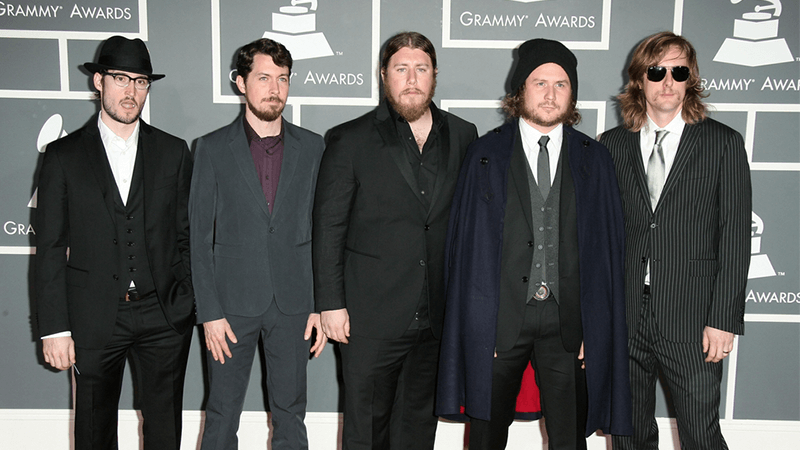 MY MORNING JACKET
July 26
On the heels of a new album, Jim James and his indie-alt-rock band jam out at Merriweather, with new tracks like "Big Decisions," as well as old fan favorites like "One Big Holiday."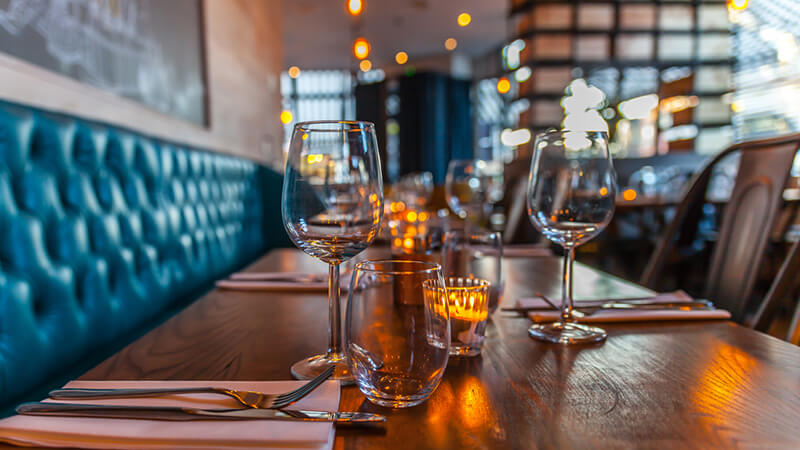 Baltimore County Restaurant Week
July 31-August 15
Baltimore County will host a restaurant week this August with special prix- fixe menus at dozens of popular restaurants. Check baltimorecounty-restaurantweek.com for details.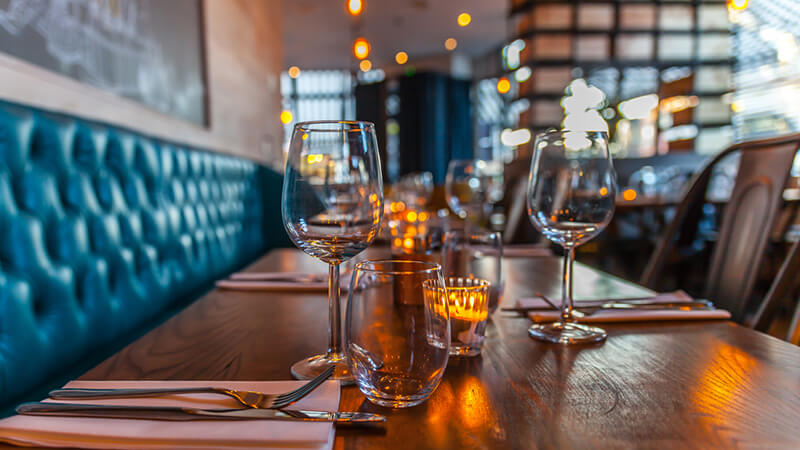 Baltimore County Restaurant Week
July 31-August 15
Baltimore County will host a restaurant week this August with special prix- fixe menus at dozens of popular restaurants. Check baltimorecounty-restaurantweek.com for details.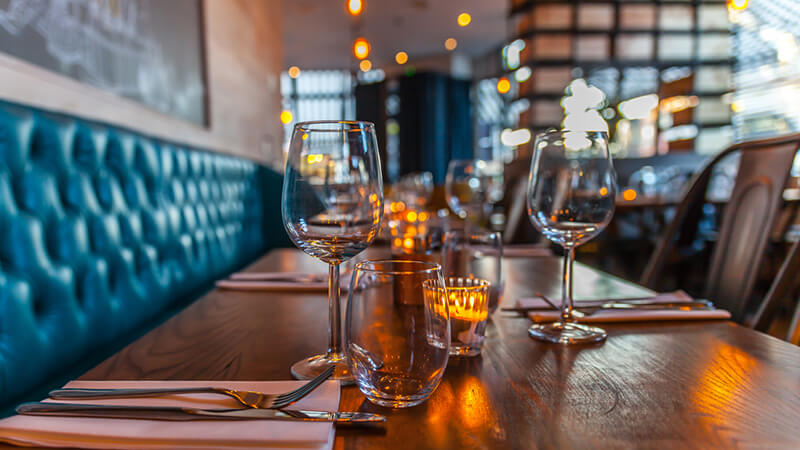 Baltimore County Restaurant Week
July 31-August 15
Baltimore County will host a restaurant week this August with special prix- fixe menus at dozens of popular restaurants. Check baltimorecounty-restaurantweek.com for details.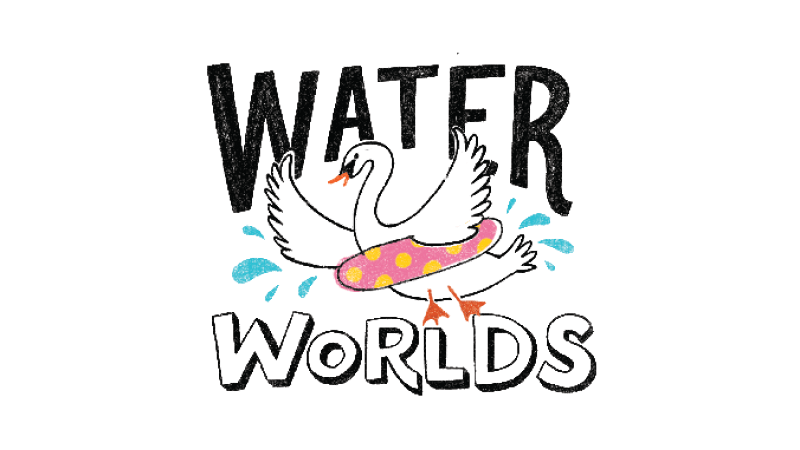 too hot, hot damn!
Go ahead. Jump in.

POOLS From Memorial to Labor Day, dive into six pools at local public parks—from Cherry Hill, Clifton, and Druid Hill to Patterson, Riverside, and Roosevelt—open daily with $2 admission.

WATER TAXI Hail one of the city's aquatic cabs to skip downtown traffic, ride the waves of the Inner Harbor, and see beautiful skyline views.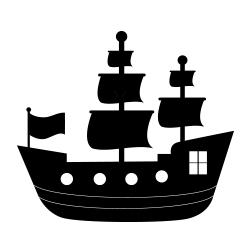 URBAN PIRATES Gather your mateys, don your eye patch, and take to the open water aboard this authentic pirate ship for birthday parties, family fun, and BYOB booze cruises.

CHESSIE PADDLE BOATS If you've ever wondered about those colorful dragon boats bobbing around the Inner Harbor, make like a tourist and take one out for a scenic, half-hour spin.

MIDDLE BRANCH PARK Every Friday through September, reserve one of 20 canoes and kayaks for evening open rows around Port Covington and the Patapsco River, just south of the Hanover Street Bridge.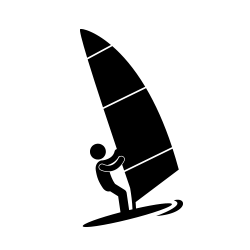 WATER SPORTS Now through September, you can kayak, windsurf, sail, and stand-up paddleboard with Ultimate Watersports at Gunpowder Falls or Dundee Creek in Middle River.

GUNPOWDER FALLS Head to one of Maryland's largest state parks to fish, canoe, kayak, swim, and—best of all— go tubing down the river.

CHARTER BOAT RIDES For leisurely cruises or salty dog adventures, head out on the harbor or Chesapeake Bay with one of the region's many yacht, sailboat, and fishing excursion charter boats.

LIVING CLASSROOMS In late July and early August, learn about the bay on five-hour education sails aboard Sigsbee, the Living Classrooms' skipjack, starting at $30 for ages 9 and up.

WALTER SONDHEIM FOUNTAIN A modern take on the fire hydrants and backyard sprinklers of dog days past, this interactive waterfront fountain in West Shore Park is the perfect place to cool off on a hot summer day.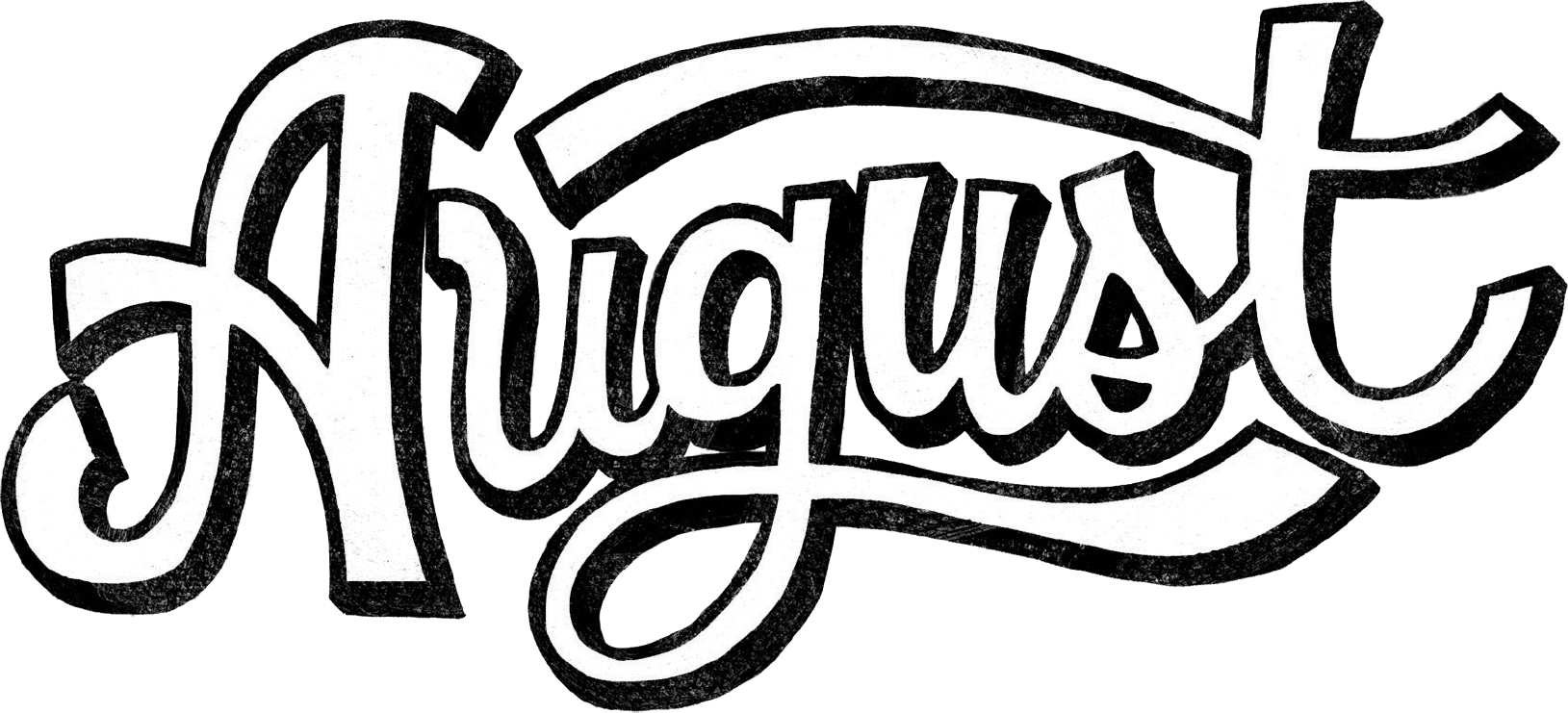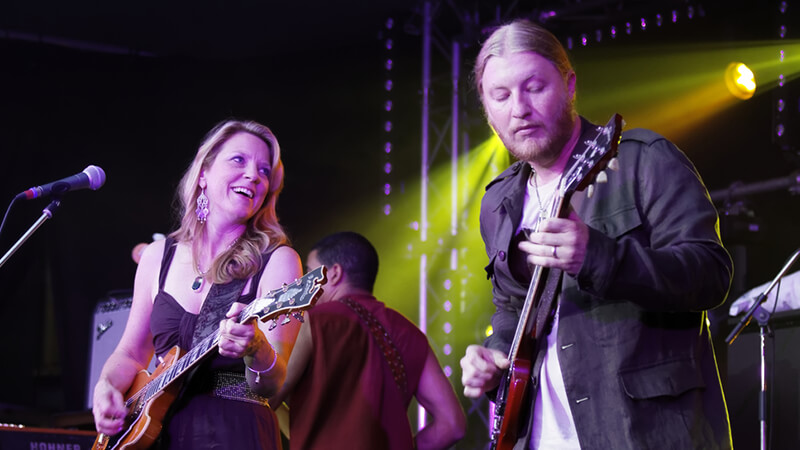 Tedeschi Trucks Band
August 1
This collaboration between bluesy belter Susan Tedeschi and her husband, slide guitarist Derek Trucks, will share the bill with neo-funksters Sharon Jones & the Dap-Kings at Pier Six.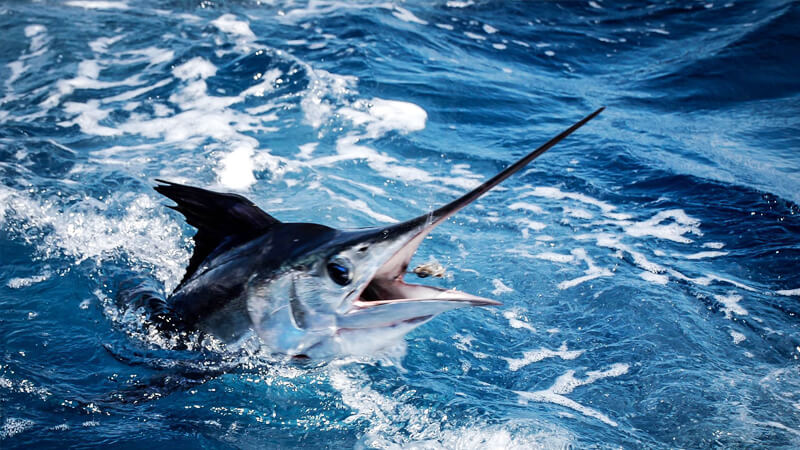 White Marlin Open
August 3 - 7
Ocean City's annual White Marlin Open is the world's largest billfish tournament with cash prizes in the millions. August 3 through 7.
Best of Baltimore Party
August 6
Don't miss our very own Best of Baltimore party at the Hippodrome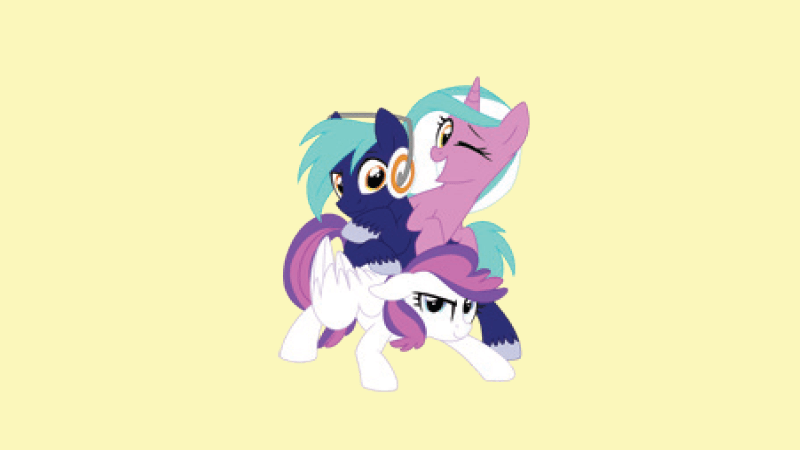 Bronycon
August 7- 9
BronyCon probably needs to be seen to be believed. Take the chance when this celebration of the My Little Pony franchise and fan subculture comes to the Convention Center. (Yes, you will see grown men—aka bronies—dressed as My Little Pony characters. Just go with it.)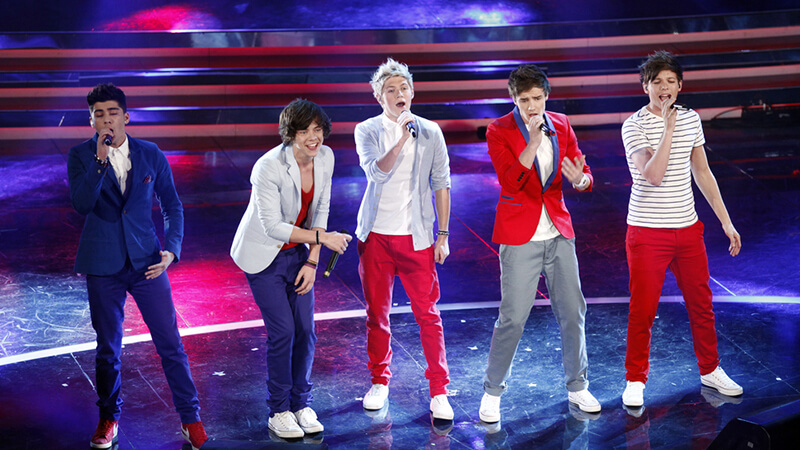 One Direction
August 8
Despite the departure of Zayn Malik in March (sob!), the British-Irish boy band is soldiering on and bringing its world tour to M&T Bank Stadium.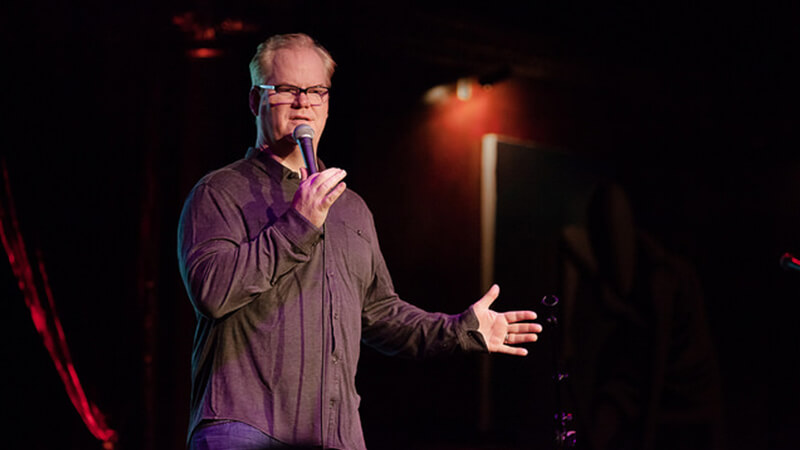 Jim Gaffigan
August 11
The comedian will perform material on fatherhood, family, and food at Pier Six.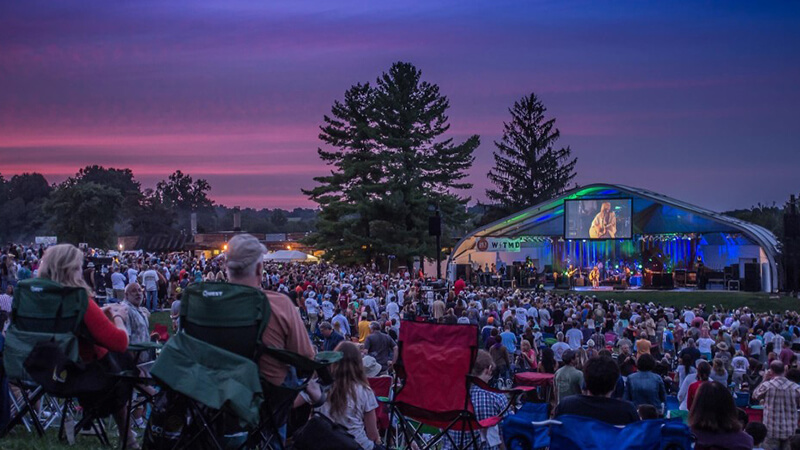 WTMD's Hot August Music Festival
August 15
Defy the dog days of summer with some fresh air and rootsy rock at Oregon Ridge Park.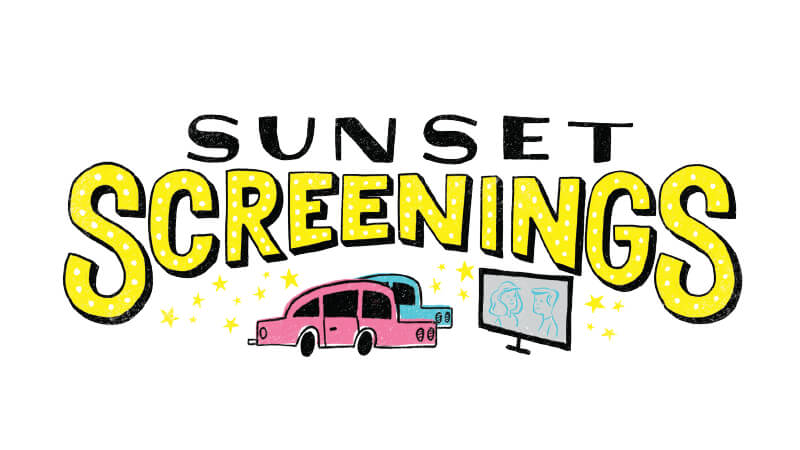 The WINE BIN's SUMMER MOVIES
May 23-September 26
On Saturday nights, head to Howard County for The Wine Bin's parking lot pics, with vino for tasting or purchase, beer, and popcorn, starting at 9 p.m. Free.
SHOPS AT KENILWORTH SUMMER MOONLIGHT MOVIE SERIES
June 12-August 21
Pack an Atwater's picnic for six family-friendly films in the shopping center's parking lot on Friday nights, with games and prizes for the kids. Free.
BEL AIR OUTDOOR MOVIES
June 12-August 28
Bring a blanket to lay on the lush lawn of Shamrock Park for one of six PG-rated screenings with free popcorn, starting at 6:30 p.m. Free.
Bengies Drive-In
Memorial Day weekend through Labor Day!
Hop in the car and head back in time at this classic drive-in theater, now in its 60th season, with sunset screenings at 9 p.m. Free.
PICS IN THE PARK
June 27-August 29
For the first year, summer screenings come to Center Plaza for three Saturday nights, with oldies-but-goodies like The Princess Bride and noteworthy newbies like The Imitation Game, plus local food and beer. Free.
LITTLE ITALY CINEMA AL FRESCO
July 3-August 28
Now in its 16th year, the Open Air Film Fest is a Charm City summertime staple. Set up shop in the Da Mimmo's parking lot every Friday at 9 p.m. with free popcorn and cinema classics like Moonstruck and Casablanca. Free.
FELLS POINT FILMS ON THE PIER
July 8-August 26
With the Inner Harbor sparkling in the background and "Domino Sugars" glowing in the distance, catch critically acclaimed films every Wednesday night at Broadway Pier in Fells Point. Free.
AVAM FLICKS ON THE HILL
July 9-August 27
Grab one of the best seats in town for the American Visionary Art Museum's weekly movie nights on the side of Federal Hill, featuring blockbusters, comedies, and cult- classic favorites on Thursdays at 9 p.m. Free.
RAVENS FAMILY MOVIE NIGHT
date to be announced
Before the boys return for another stellar season, hit the field yourself and lounge on the 40-yard line for this big-screen, family-fun movie night at M&T Bank Stadium. Date, time, and price to be announced.
Phish
August 15 and 16
Break out the Ben & Jerry's because the veteran Vermont jam band is pulling into Merriweather for back-to-back shows.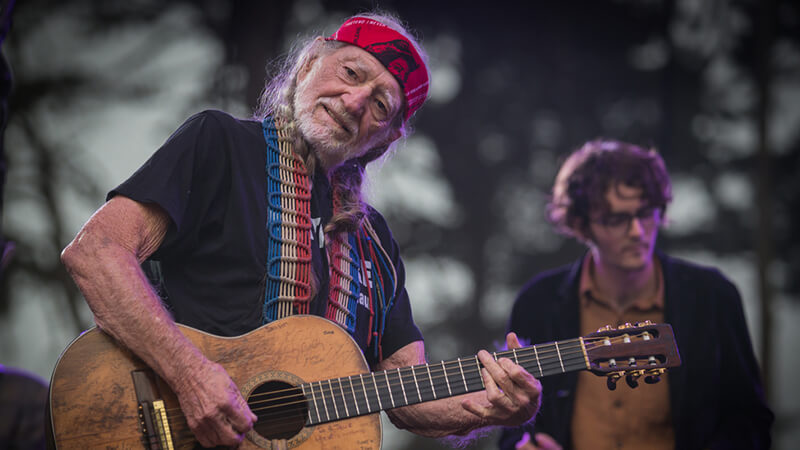 Willie Nelson
August 19
Country's red-headed stranger is on the road again this summer, playing Merriweather Post Pavilion with opener Old Crow Medicine Show.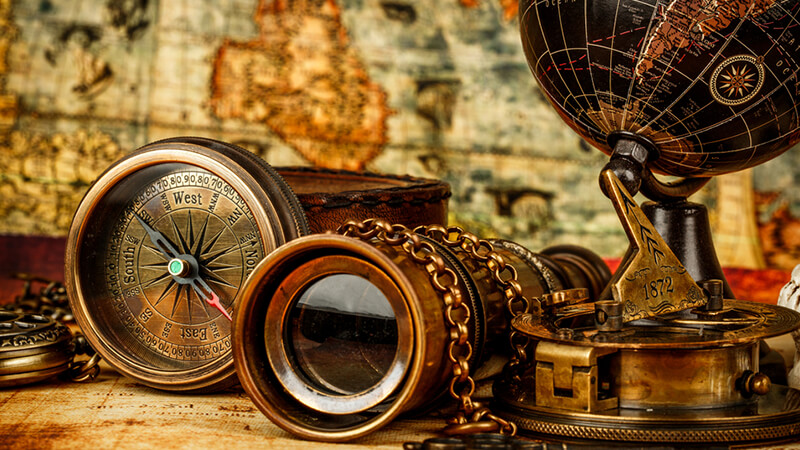 Baltimore Summer Antiques Show
August 20 - 23.
Boasting more than 550 exhibitors from the U.S. and abroad selling everything from Tiffany lamps to rare books, this massive show takes over the Convention Center.
Darius Rucker
August 22
The erstwhile Hootie of Hootie & the Blowfish, Rucker has reinvented himself as a coolly crooning country music star. He will sing his hits, such as "Wagon Wheel," at Merriweather.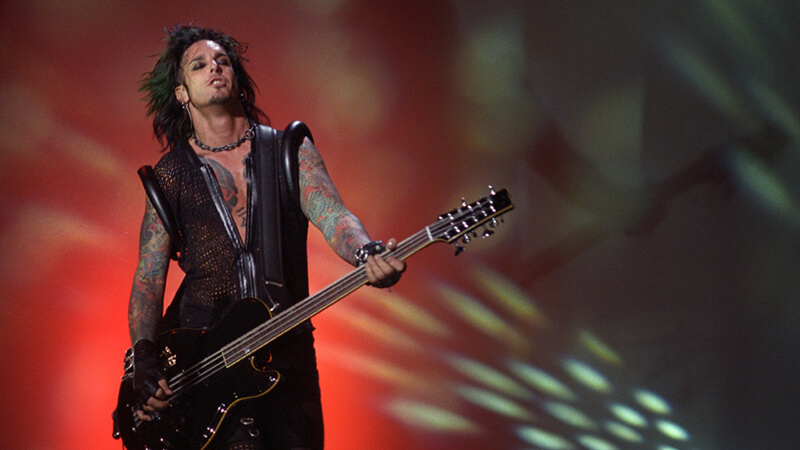 Mötley Crüe
August 26
Start hoarding your black eyeliner now, you'll need it when the hair-metal gods pull into Royal Farms Arena for their farewell tour with special guest Alice Cooper.
Santana
August 26
Carlos Santana's signature guitar sound and passionate performances have taken him from Woodstock to the Rock and Roll Hall of Fame—and now—to Pier Six.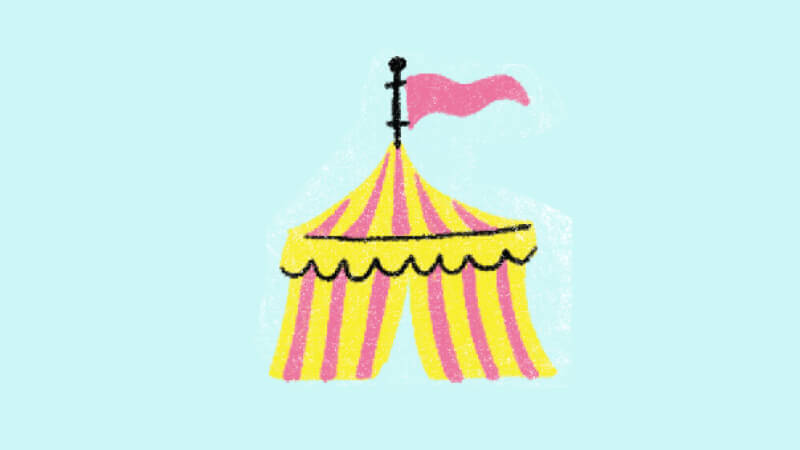 fair play
Check out these other agricultural fairs this summer.
Baltimore County 4-H Fair July 16-18 Maryland State Fairgrounds, Timonium. Harford County Farm Fair July 30-August 2 Harford County Equestrian Center, Bel Air. Carroll County 4-H and FFA Fair August 1-7 Carroll County Agriculture Center, Westminster. Howard County Fair August 8-15 Howard County Fairgrounds, West Friendship. Anne Arundel County Fair September 16-20 Anne Arundel County Fairgrounds, Crownsville.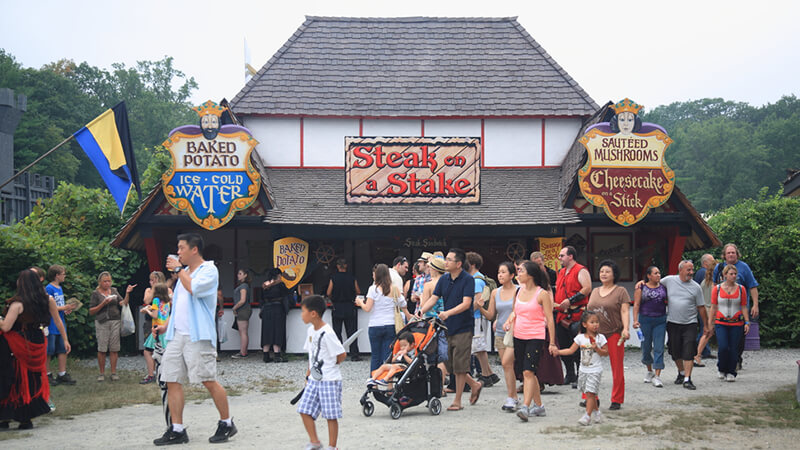 Maryland Renaissance Festival
August 29 and 30 and then runs every weekend through October 25
Step back in time to a 16th-century English village featuring reenactors, games, performances, and yummy peasant food like steak-on-a-stake and Canterbury pork pockets.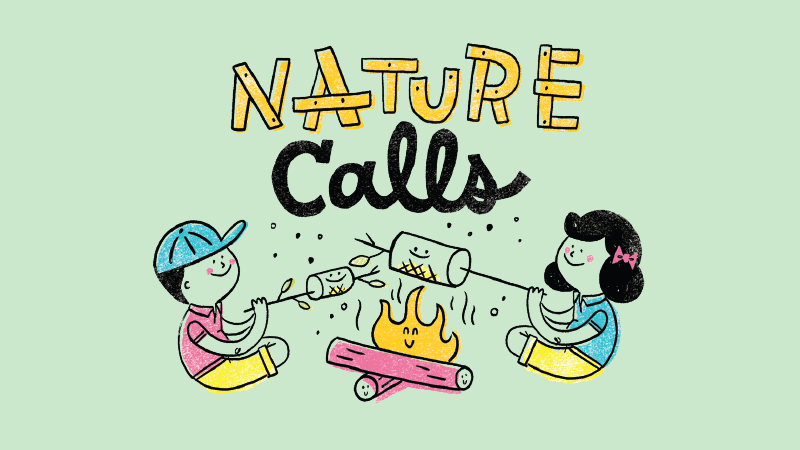 Carrie Murray Nature Center
May 8 and August 21
Located in leafy Leakin Park, this nature center and zoo offers horseback riding for kids and adults, plus weeklong nature camps and special programs like The Great Bug Hunt (June 6) and Owl Prowl (May 8 and August 21).
Oregon Ridge Park
There's plenty of fun to be had at this 1,043-acre Baltimore County park. There are summer group programs on topics ranging from Native Americans to insects, plus camps, and regular guided nature walks.
Art Outside
May 17
This one is a twofer. On May 17, you can enjoy the sights of Druid Hill Park while viewing a juried art show featuring dozens of artists from Maryland, plus children's activities, food trucks, and live entertainment.
West Shore Park
Sometimes all you need is a patch of grass, a view of the water, and a cool breeze. Light Street's West Shore Park has all three, plus the Walter Sondheim Fountain for summertime splish-splashing.
Maryland Science Center
Every Friday from 7 to 10:30 p.m.
Every Friday from 7 to 10:30 p.m., ascend to the Maryland Science Center's rooftop observatory and peer into the heavens through an 8-inch refracting telescope.
Cromwell Valley Park
May 2 and May 31
Four-hundred and twenty-six sylvan acres abutting Loch Raven Reservoir, Cromwell Valley Park has an active nature center where kids can learn to build a campfire (May 2) or a fairy house (May 31), and day camps, too.
Ladew Topiary Gardens
If Ladew was only 22 acres of formal gardens encompassing more than 100 precisely pruned topiaries, that would be enough. But it also boasts a 1.5-mile nature trail and a butterfly house, plus events ranging from kids' story times to concerts.
Robert E. Lee Park
June 13 and July 18
A crown jewel in Baltimore County's park system, Robert E. Lee Park offers miles of hiking and biking trails, a dog park, and activities ranging from a fishing derby (June 13) to a butterfly celebration (July 18).
Cylburn Arboretum
May 9
Located on 207 acres in North Baltimore, Cylburn boasts 3.5 miles of trails, several unique gardens, and, of course, lots of beautiful specimen trees. Don't miss its annual Market Day plant sale on May 9.
August 22
An environmental education center on 116 acres in Owings Mills, Irvine hosts summer camps for kids and programs for adults such as its native plant seminar and sale (August 22).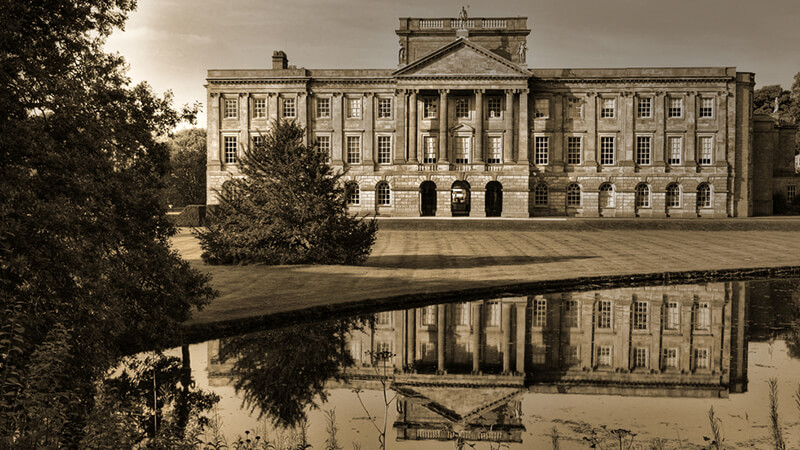 Center Stage presents Pride and Prejudice
September 11- October 11
Jane Austen's classic romantic comedy is staged in a world-premiere production.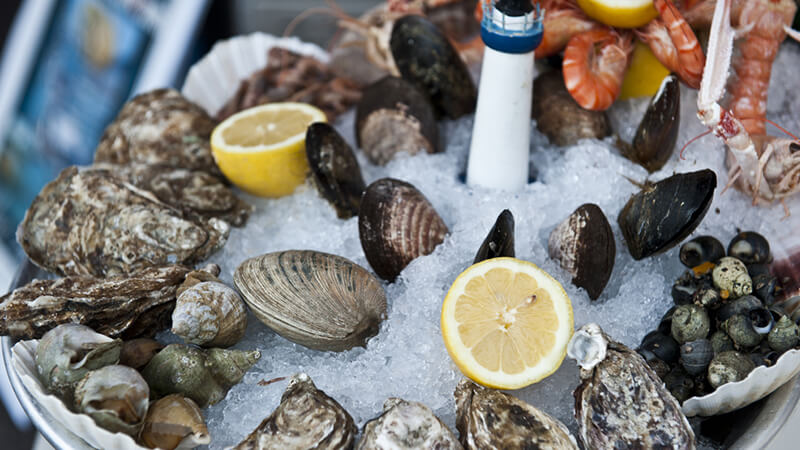 The Maryland Seafood Festival
September 12 and 13
Offers Chesapeake delicacies in the shadow of the Bay Bridge at Sandy Point State Park on September 12 and 13.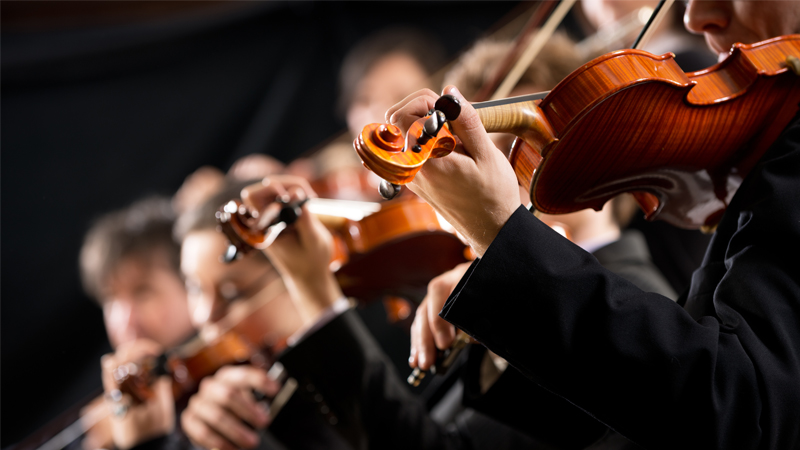 Baltimore Symphony Orchestra Gala Celebration
September 12
featuring a special performance by international piano phenom Lang Lang.
Beer & Bacon Festival
September 12
In a pairing straight out of Homer Simpson's dreams, Heavy Seas Beer will host its annual Beer & Bacon Festival on September 12 at its Halethorpe brewery.
Death Cab for Cutie
September 13
Death Cab for Cutie will perform a set of its intelligent, sensitive pop-rock at Merriweather Post Pavilion on September 13 supported by opening act Explosions in the Sky.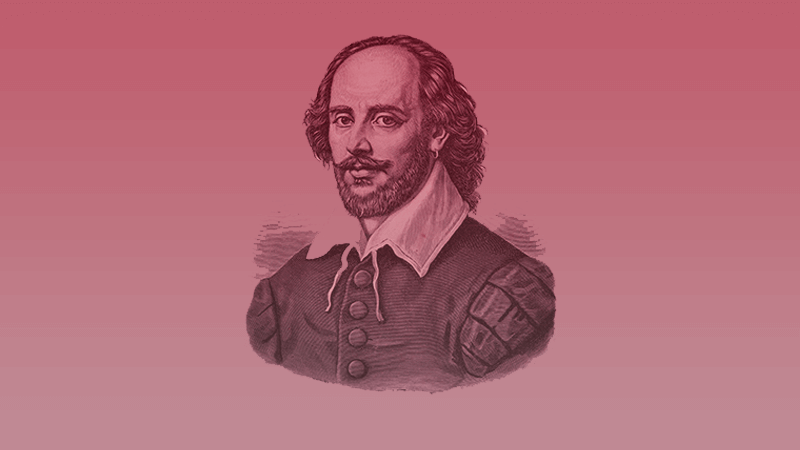 Chesapeake Shakespeare Company presents Much Ado About Nothing
September 18 - October 11
Benedick and Beatrice spar, flirt, and fall in love in Shakespeare's irresistible comedy.
Shindig Music Festival
September 19
The Shindig Music Festival will return to Carroll Park on September 19 with two main stages of yet-to-be-announced rock acts, plus sideshow performers, and local food and merchant vendors.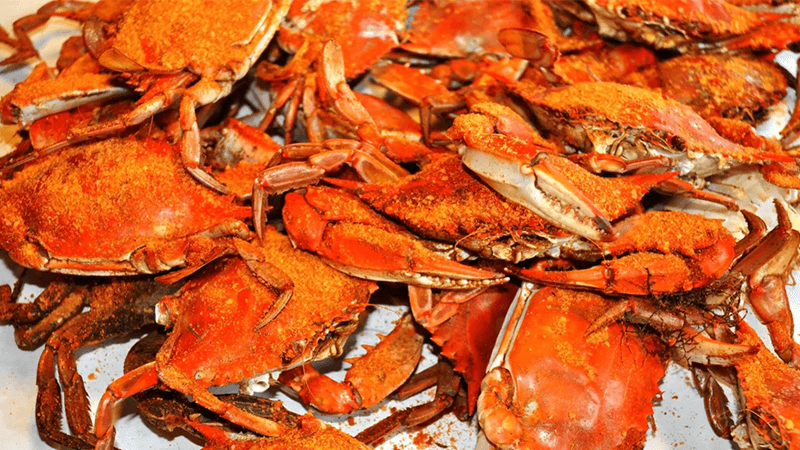 The Baltimore Seafood Festival
September 19
Also offers bay bounty, plus live music, cooking demos, and kids' activities at Canton Waterfront Park on September 19.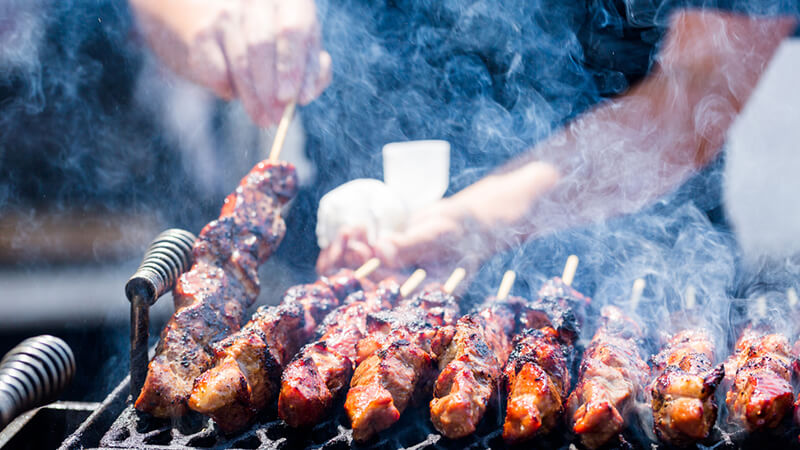 hampdenfest
September 19
Baltimore has lots of great neighborhood street festivals, so it's difficult to stand out, but Hampdenfest manages. How? Three words: toilet bowl races. Watch the wheeled wackiness unfurl, plus enjoy food, live music (Future Islands played last year), and much more on September 19.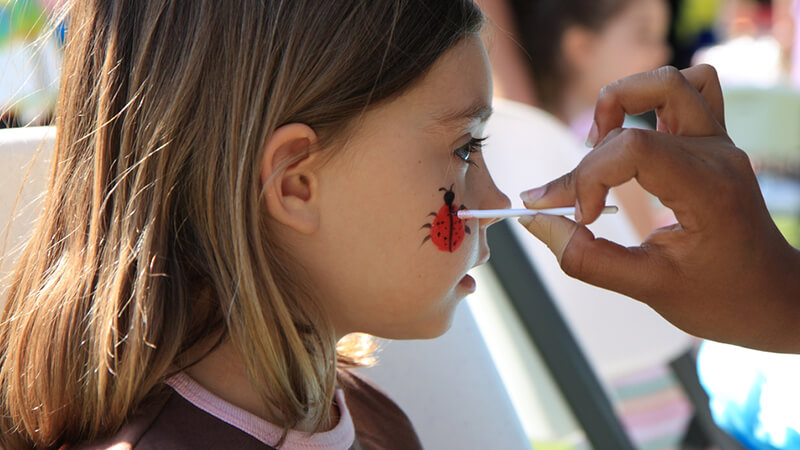 Bel Air Festival for the Arts
September 20
For 50 years, this one-day exhibition and showcase has been spotlighting the best music, dance, fine arts, and crafts in the Upper Chesapeake region. Get in on the fun September 20 at Shamrock Park in Bel Air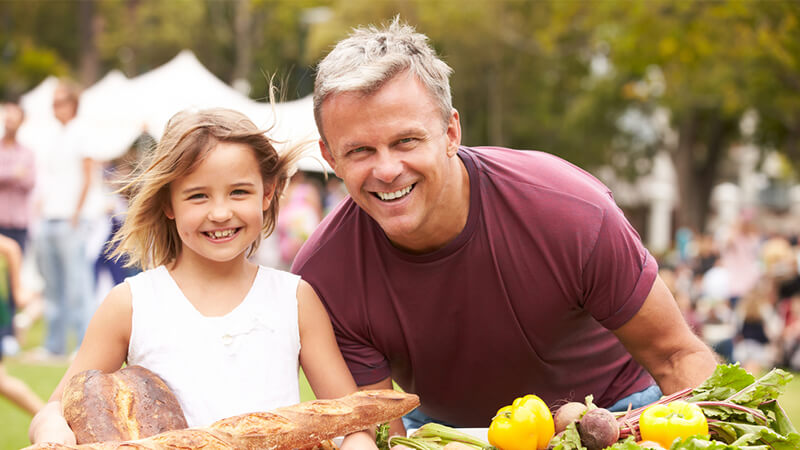 Maritime Magic
September 25
Maritime Magic bills itself as the "best annual benefit on the Baltimore waterfront." With food from more than 70 restaurants and caterers, live music, and proceeds benefiting Living Classroom Foundation, it's hard to argue. See for yourself on September 25.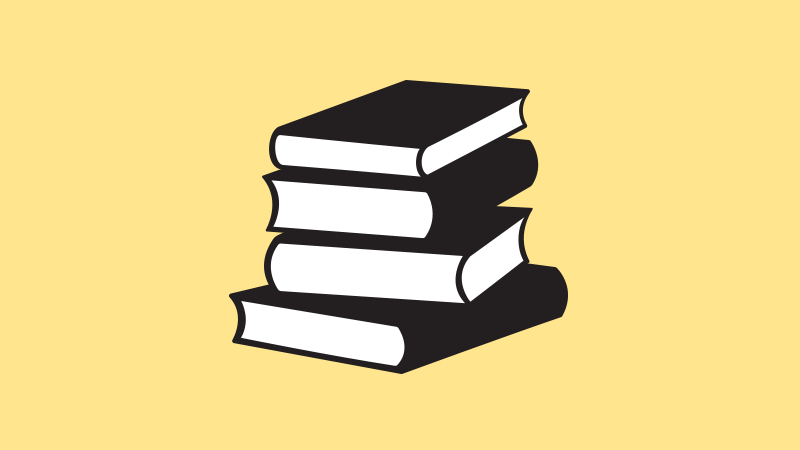 baltimore book festival
September 25-27
After many years in Mt. Vernon, the beloved Baltimore Book Festival moved to the Inner Harbor last year, and it seems the venue change was a big hit. The festival is returning to its harborside location for its 20th year September 25 through 27 with national, award-winning, and self-published authors on hand, plus a children's area, panel discussions, and musical performances. There also will be a health and wellness stage where authors from the fitness, nutrition, and lifestyle genres will interact with festival-goers.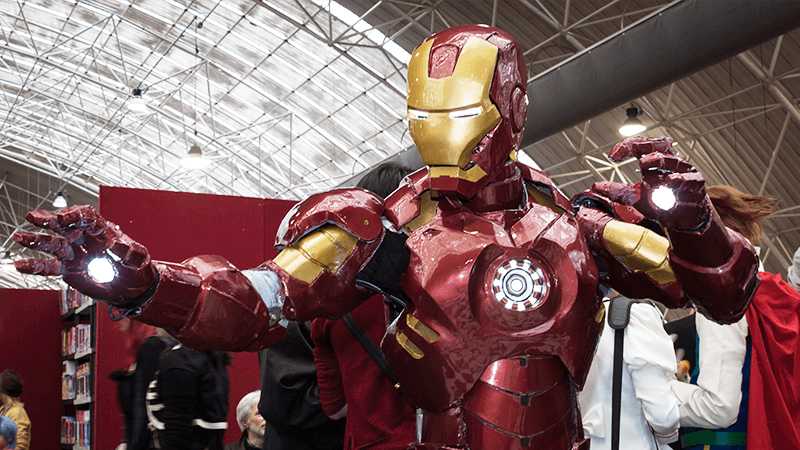 Comic-Con
September 25-27
There aren't many places a grownup can wear a cape in public without receiving some funny looks. But he (or she!) can at Baltimore Comic-Con. Fans of comic-book culture will unite at the Convention Center September 25 through 27 for this three-day pop-culture extravaganza, featuring special guest appearances, a costume competition, and lots of exhibits.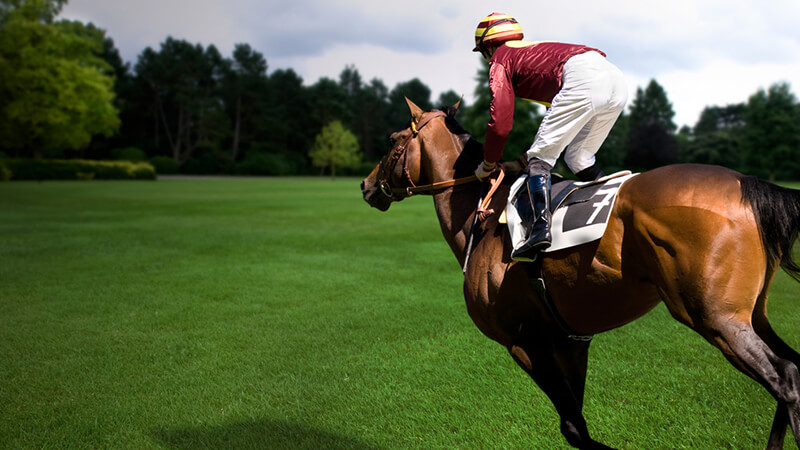 Legacy Chase
September 26
Though it has only been around for 15 years, the Legacy Chase at Shawan Downs has quickly established itself as one of the can't-miss events of steeplechasing season. Don your preppy best and go off to the races on September 26.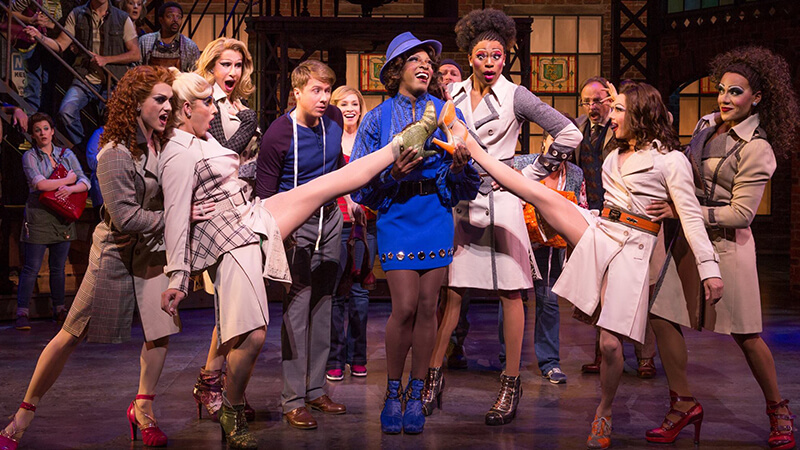 The Hippodrome Theatre at the France-Merrick Performing Arts Center presents Kinky Boots
September 29 - October 4
Tony-Award-winning musical about a son struggling to keep his family's shoe factory afloat with a book by Harvey Fierstein and music by Cyndi Lauper.
---
Newsletters
Get fresh content delivered straight to your inbox.
---