News & Community
Local Company Hungry Harvest to be Featured on Shark Tank
Pikesville native created a recovered produce company that gives back to the community.
By Jess Mayhugh. Posted on January 06, 2016, 11:28 am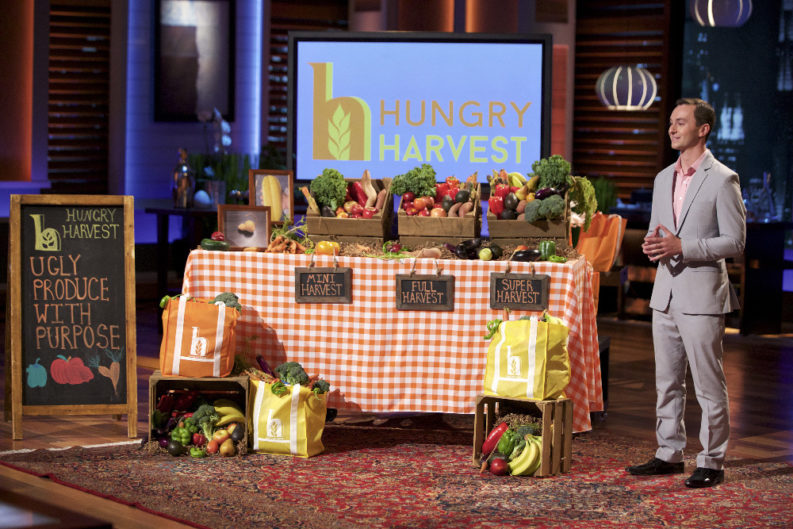 -Courtesy of Evan Lutz
Waste not, want not—as the old saying goes. Pikesville native Evan Lutz has taken that adage and turned it into a booming business called Hungry Harvest, which takes recovered produce and sells it to customers using a subscription model. For every produce box sold, another is donated to a local shelter in need.
This Friday, Hungry Harvest will be featured on the ABC show Shark Tank, where entrepreneurs negotiate with five celebrity moguls, trying to convince them to invest in their business.
"I have wanted to be an entrepreneur all my life," Lutz says. "But even more than that, my goal was to be a social entrepreneur, to give back to the community in some way."
During his senior year at University of Maryland's Robert H. Smith Business School, Lutz worked with the university's organization Food Recovery Network, which takes leftover dining hall food and donates it to shelters. The organizers then started the "recovered food CSA," where they set up a farmstand of recovered produce on campus. In just 10 weeks, 500 student were buying from the stand, setting off a lightbulb in Lutz's head.
"I realized this was much bigger and could be scaled to a for-profit business model," he says. "Grocery stores reject entire truckloads of produce, and it's crazy because they are full of fantastic, fresh fruits and vegetables."
The concept for Hungry Harvest is similar to a lot of subscription-based services, like BirchBox for cosmetics or StitchFix for clothing, where a box of sample products shows up at your door every week. There are three size options for the boxes, ranging from $15-35, that each contain a mix of fruits and vegetables. The selection is based on whatever is available, except that the company offers a "never list," where customers can list four items that they'd never like to receive (in case you're allergic or just really hate collard greens).

-Courtesy of Hungry Harvest
For every box that a customer purchases, an additional two pounds of food gets donated to area nonprofits, like Moveable Feast or the Maryland Food Bank, or helps Hungry Harvest host free farmers' markets in places like West Baltimore. To date, the company has 700 active subscribers.
"Our biggest hurdle is explaining what surplus produce is and convincing people that it's fresh," Lutz says. "In reality, it's a lot of food that get rejected due to odd shape or size, or just at random. A lot of our produce is fresher than what you get at the grocery store because it hasn't been sitting out."
The company's real test will come when Shark Tank stars decide if it's investment-worthy. Lutz pitched them back in June and said that it was a nerve-wracking experience.
"I do press and talk to investors all the time, but this was a little different," he says with a laugh. "You're standing in front of five famous people, while 8 million more people are watching, trying to convince them to give you money. It's not easy."
Obviously Lutz could not reveal the outcome of his pitch, but he says he "nailed it." "We'll have to see what editing does. While it's a real negotiation, it's still reality TV. It's their job to keep it dramatic."
Watch all the dramatics unfold this Friday at 9 p.m. In the meantime, you can support Hungry Harvest, which, to date, has donated more than 100,000 pounds of food to those in need.
Jess Mayhugh is the digital editor for Baltimore, where she covers nightlife, sports, food, and events.
Read more from Jess Follow @jessmayhugh
---
Newsletters
Get fresh content delivered straight to your inbox.