Food & Drink
City and County Winter Restaurant Week Preview
First-timers and innovative chefs gear up for dining discounts this month.
By Lauren Cohen. Posted on January 07, 2016, 4:30 pm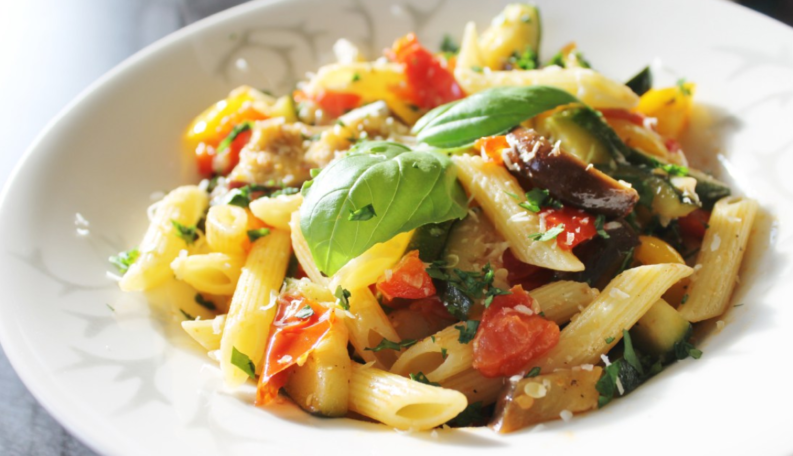 -Courtesy of Ristorante Firenze
The holidays might be over and done with, but the most wonderful time of the year for foodies is just beginning. This month, more than 150 restaurants throughout the city and county will be offering dining deals in conjunction with Winter Restaurant Week—the annual 15-day promotion that offer diners prix-fixe pricing for lunch and dinner service.

BALTIMORE COUNTY:
Spots participating in Baltimore County Restaurant Week—including the likes of Café Troia, Linwoods, The Milton Inn, and Tark's Grill—will offer special brunch, lunch, and dinner menus for $15-35 from January 15-30.
"We've found that it definitely brings in some new faces," says Ted Bauer, owner of longtime Cockeysville fixture The Oregon Grille. "We want people to have a good sampling. The real benefit of Restaurant Week is having new customers experience everything."
The Oregon Grille's lunch menu will feature caprese sandwiches, shrimp tacos, and smoked mozzarella ravioli, while its dinner entrees will range from corn meal-encrusted wild blue catfish to prosciutto-wrapped chicken with roasted tomato pesto and fried Asiago polenta.
Larry Leonardi, general manager of Reisterstown's Ristorante Firenze, also hopes to see new customers come through his door. Specifically, he hopes that Restaurant Week will be instrumental in amping up Firenze's lunch crowd, as it did this past summer.
"It works for all of us," Leonardi says. "It gives us a chance to try out new dishes that aren't normally on our regular menu, and it also motivates customers to try new places."
Firenze, which has been open just over a year, will offer a menu highlighting hearty seasonal dishes like Italian wedding soup, house made rigatoni with roasted garlic alfredo sauce, and grilled pork chops with roasted pepper pesto and cauliflower mash.
BALTIMORE CITY:
If you're looking to hit some city hotspots this month as well, Baltimore City Restaurant Week overlaps with the county's promotion. Eateries participating in Baltimore City Restaurant Week, which returns January 22-31, will offer two-course lunch and brunch menus for $15-20 and three-course dinner menus for $25-30.
While newbies such as Argosy Cafe and Alma Cocina Latina are participating in Winter Restaurant Week for the first time this year, city staples like The Food Market are gearing up for another special week of flavorful fare.
Chad Gauss, executive chef and co-owner of the Hampden hangout, will be whipping up a South American-inspired feast in honor of the occasion, with dinner dishes ranging from Brazilian black bean soup and smoked trout nachos to Waygu steak tacos and spicy grilled shrimp with pineapple and quinoa. Additionally, in keeping with the theme of the menu, the bar will highlight festive tiki drinks and sangrias throughout the week.
"This is a concept I've been looking to try for a long time," says Gauss, who makes a point of switching up the theme of his Restaurant Week menu each year. "It all feels 'Spanglish' to me—like a Baltimore kid meets everywhere from Mexico to South America."
Gauss explains that the featured Restaurant Week menu will serve as a test-run for a pop-up that he's calling "La Food Marketa," which could be featured at the restaurant more often this year if the flavors catch on with customers. He also mentions that one of the main perks of Restaurant Week is promoting the local dining scene as a whole.
"I just want to be a player on the team," he says. "There's no better feeling than a busy restaurant, and it's great because you don't have to go all-in for certain places that you're skeptical about and feel like you're overinvesting."
Just over in Meadow Mill, Ben Lefenfeld, executive chef and co-owner of La Cuchara, is excited for his restaurant to participate for the first time.
Among the Basque-inspired bites to look out for on La Cuchara's special dinner menu are txorizo sausage with charred cabbage and onion croquettes, and flank steak with capers, smoked potatoes, and horseradish aioli.
"It's been something we've wanted to be a part of from the beginning, but we had only been open for three months before Summer Restaurant Week last year, so we weren't quite ready yet," Lefenfeld says. "People have their favorites that they dine at once a month but this gives them a reason to take a chance on a new place."
---
Newsletters
Get fresh content delivered straight to your inbox.