Special Advertising Section
Medical Profiles 2015
Need a medical expert? You came to the right place.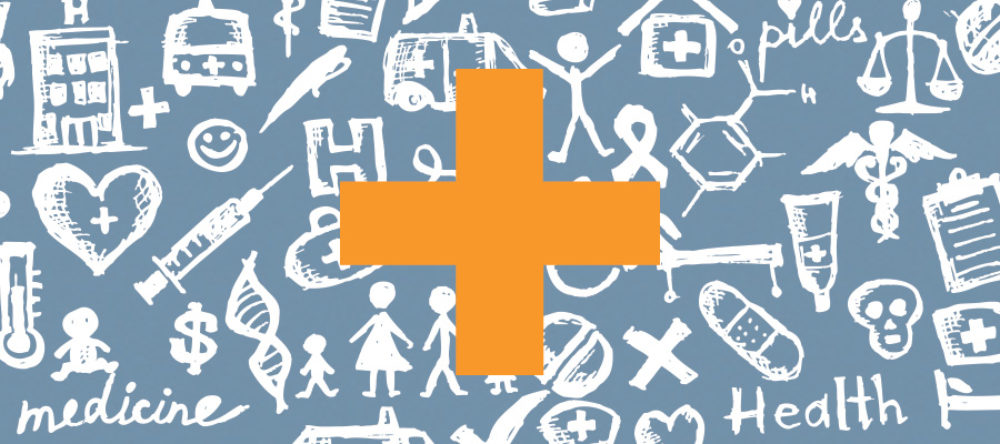 ---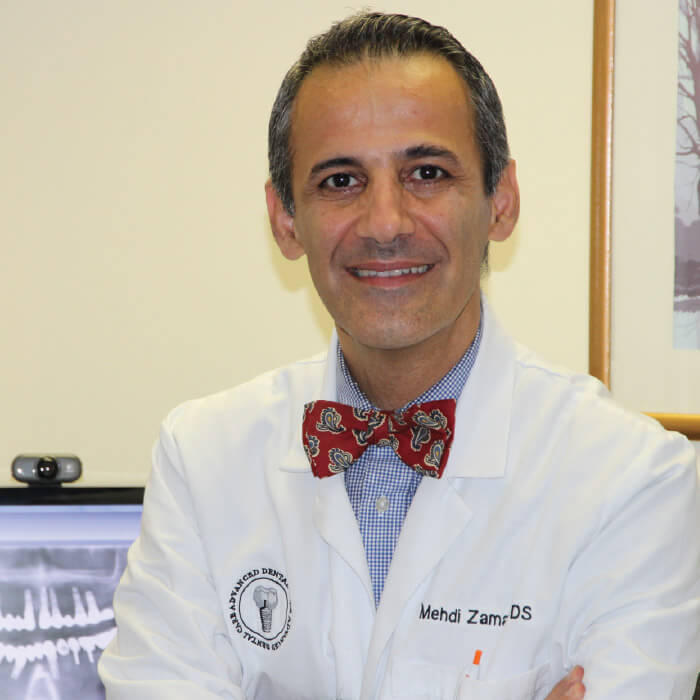 MEHDI ZAMANI, DDS
Advanced Dental Care of Towson provides a multidisciplinary approach through restorative, prosthodontics, and implant dentistry to achieve comprehensive cosmetic solutions for your dental needs.
Advanced Dental Care of Towson uses the latest digital radiology and scanning technology to provide more predictable surgical and prosthetic treatment plans. These technologies in most cases enable the patient to receive temporary prosthesis at the same time of surgical placement of implants.
Dr. Mehdi Zamani, dean of faculty at University of Maryland's Department of Advanced General Dentistry, is a graduate of New York University's School of Dentistry honors program and completed the honor residency program at New York University. He is certified in oral implantology and an active member of the American Association of Implant Dentistry. He has been providing dental care in Towson for the past 19 years.
Towson: 120 Sister Pierre Dr., Suite 503 Towson, MD 21204 • 410.825.7500
advanceddentalcareoftowson.com
---
NASSIF SOUEID, M.D., F.A.C.S.
Dr. Nassif Soueid provides his patients with thoughtful and skilled care, using the latest medical technology and practices. His Timonium-Lutherville practice specializes in cosmetic and breast reconstructive surgery, providing the best options for tummy tuck, breast augmentation, reductions and lifts, liposuction, and post-bariatric body contouring.
A board-certified plastic surgeon, Dr. Soueid is chief of plastic surgery at MedStar Franklin Square Hospital Center and a member of the American Society of Plastic Surgeons, the American Society of Aesthetic Plastic Surgery, and the American Society of Microsurgery.
Nominated by his peers as a Baltimore magazine Top Doc, Dr. Soueid and his trained staff tailor programs to your unique skin and cosmetic needs. Dr. Soueid invites new patients for a complimentary consultation and to learn about the most recent advances in skin rejuvenation
Dr. Soueid lives in Towson with his wife, Julia Cheikh, an attorney, and their son, Elie–a ninth-grader at Gilman School, and his daughter, Marie–a third-grader at School of the Cathedral of Mary Our Queen.
Lutherville: 1927 York Rd. • Lutherville, MD 21093 • 410-321-0808
www.advancedplasticsurgery.com
---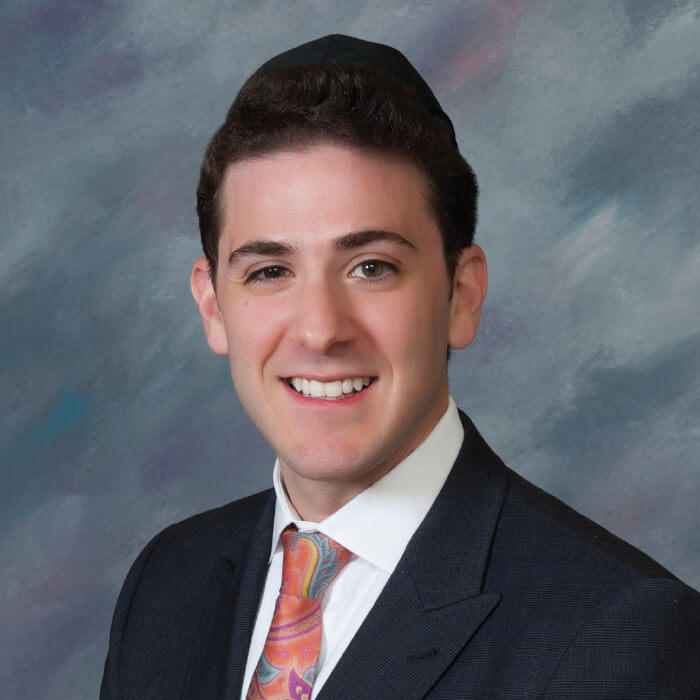 BENJAMIN E. AZMAN, O.D.
Dr. Benjamin Azman is the director of The Macular Degeneration Prevention Center at Azman Eye Care Specialists, promoting awareness, prevention, early diagnosis, and early intervention of macular degeneration. "Early diagnosis with intervention is the key component in limiting the damage caused by this disease," he says. "With science-based information and new advanced diagnostic instruments [MacuScope, QuantifEye, and AdaptDx], we are now able to identify certain risk factors before the process starts. Based on the findings of the wellness screening, we can prescribe antioxidants [MacuHealth LMZ3, Ocuvite, I-Caps, or EyePromise] to restore the macular pigment and prescribe special lenses [BluTech, Prevencia, SeeCoat Blue, or Recharge] to reduce the harmful wavelengths of light to the macular area.
Dr. Azman has experience in private practice and hospital settings. He completed a rotation at the Perry Point VA Hospital in Perryville, MD, where he examined, diagnosed, and treated hundreds of patients with macular degeneration, glaucoma, diabetic retinopathy, and cataracts. He now provides eye care at Azman Eye Care Specialists and dedicates part of his time to providing free macular degeneration screenings to the public.
Born and raised in Maryland, Dr. Azman is married with four children. He and his father, Dr. Thomas Azman, built a solid partnership in caring for macular degeneration patients. Dr. Benjamin Azman specializes in prevention and intervention through state-of-the-art technology, experience, medicine-based expertise, and compassion. Dr. Thomas Azman has successfully improved the lives of those with severe macular degeneration by restoring the functional vision that individuals have lost to the disease.
Timonium: 2219 York Rd., Ste. 101 • Timonium, MD 21093 • 410-561-8050
www.azmaneye.com
---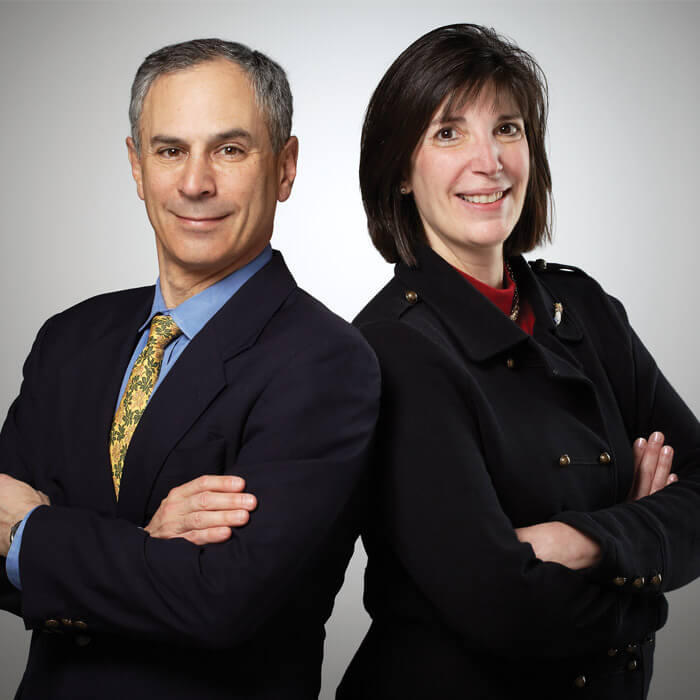 IRA D.PAPEL, M.D., F.A.C.S. THEDA C. KONTIS, M.D., F.A.C.S.
The Facial Plastic Surgicenter, Ltd. offers a full spectrum of leading-edge cosmetic and reconstructive procedures. With exclusive focus on the face and neck, these board-certified surgeons provide the highest level of specialized care for their patients. The Facial Plastic Surgicenter recently expanded and opened a Skincare and Laser Division to serve all of your skincare and laser needs, located conveniently across the hall from the Facial Plastic Surgicenter in Suite 380.
In practice since 1987, Dr. Ira Papel received his B.A. from The Johns Hopkins University and earned his M.D. from Boston University School of Medicine. Dr. Papel is known both locally and internationally for his expertise in primary and revision rhinoplasty, in addition to facial cosmetic surgery. Dr. Theda Kontis joined the practice in 1994. She received her B.S. from Duke University and her M.D. from Wake Forest University School of Medicine.
In addition to performing facial rejuvenation surgeries, Dr. Kontis is a nationally recognized expert in Botox® and facial filler injections. Drs. Papel and Kontis, international leaders in facial plastic surgery, provide state-of-the-art surgical facilities to ensure high-quality care every step of the way.
Baltimore: 1838 Greene Tree Rd., Ste. 370 Baltimore, MD 21208 • 410-486-3400 • 1-800-847-0296
www.facial-plasticsurgery.com
---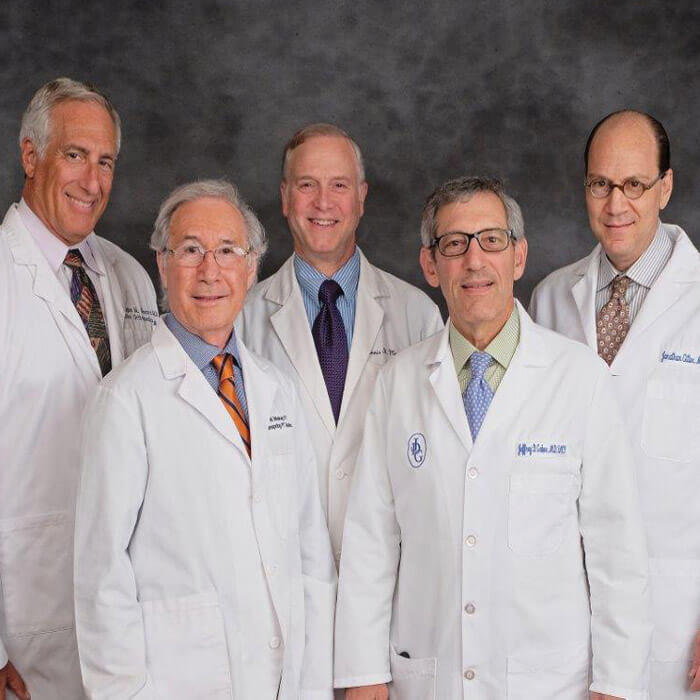 JEFFREY D. GABER, M.D.
Dr. Jeffrey D. Gaber & Associates provide patients with the most up-to-date care in the fields of internal medicine and physical therapy. Drs. Gaber and Jonathon Gitter are board-certified internists and are assistant professors at the University of Maryland School of Medicine.
The offices are equipped to provide full physical therapy services, EKGs, pulmonary function testing, urinary bladder sonography, aortic aneurysm screening, and all routine vaccinations. We accept nearly all insurances, have same-day sick-visit appointments, convenient parking, and no voice mail—you can always talk to a pleasant staff member.
Joining the practice is Dr. Douglas Shepard, a board-certified orthopaedic surgeon. With over 30 years' experience, he further enhances the expertise that allows us to offer our patients the highest quality care
Baltimore: 341 N. Calvert St., Ste. 300 • Baltimore, MD 21202 • 410-986-4400
Pikesville: 1838 Greene Tree Rd., Ste. 445 • Pikesville, MD 21208 • 410-653-8840
www.drgaber.com
---
KEITH A. BOENNIN, D.D.S., L.L.C.
Dr. Keith A. Boenning specializes in prosthodontics, the area of dentistry that focuses on the restoration and replacement of teeth. An expert in cosmetic, implant, and reconstructive dentistry, he and his highly trained team whiten, reshape, and repair broken, crooked, and unsightly teeth with porcelain veneers, crowns, bridges, and tooth-whitening products. He takes great pride in the creation of each new smile. "There's an artistry to the profession, and it's extremely gratifying to see a beautiful new smile on the face of a satisfied patient."
In practice for over 30 years, Dr. Boenning has demonstrated a unique ability to balance the creative and technical sides of dentistry. His skills in painting and photography have given him a keen eye for composition and the ability to visualize and create beautiful new smiles for his patients. These beautiful smiles, along with his expertise in the latest techniques, have earned him a reputation as one of the most respected dentists in the greater Maryland area. His efforts have not been overlooked, having been named among the "Best Dentists in America" and recognized locally by Baltimore magazine as a "Top Dentist."
A graduate of the University of Maryland School of Dentistry, he is a member of the American Dental Association, the American Academy of Cosmetic Dentistry, the American College of Prosthodontists, the Academy of Osseointegration, and the prestigious American Academy of Esthetic Dentistry. Dr. Boenning also teaches at the University of Maryland School of Dentistry. When it comes to each procedure, Dr. Boenning is the consummate perfectionist. He even uses a surgical operating microscope for all restorative procedures to ensure the most accurate and precise results.
Towson: 1104 Kenilworth Dr., Ste. 104 • Towson, MD 21204 • 410-828-1717
www.drboenning.com
---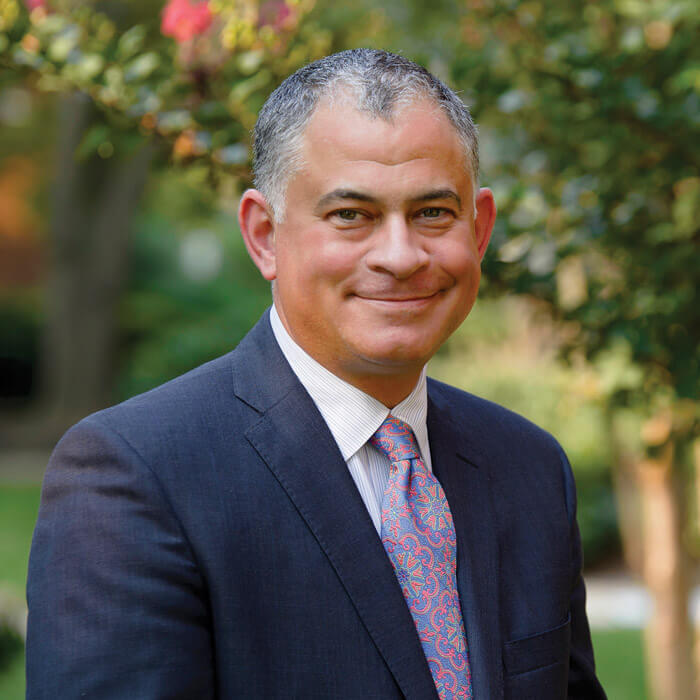 CRAIG R. SUCHIN, M.D.
Dr. Craig Suchin is the medical director of Baltimore Vascular Care (BVC), a nationally accredited outpatient center in Owings Mills. Medical services at the free-standing facility include peripheral arterial disease (PAD) diagnosis and care, dialysis access management, varicose vein treatment, and minimally invasive procedures to treat uterine fibroids and pelvic congestion syndrome. BVC's clinical team uses the most up-to-date, pain-free techniques to help patients improve their quality of life.
Dr. Suchin is a leader in the field of clinically proven, minimally invasive therapies. The experienced team of registered nurses at BVC has worked at major academic hospitals in Baltimore and are Advanced Cardiac Life Support (ACLS) certified by the American Heart Association.
A native of Merrick, NY, Dr. Suchin graduated from Franklin and Marshall College in Lancaster, PA, and Harvard Medical School in Boston, MA. He completed a four-year residency program in diagnostic radiology at Massachusetts General Hospital in Boston and a fellowship in vascular and interventional radiology at the University of Southern California. Dr. Suchin began practicing in 1998, and has practiced in Maryland since 2006, previously as director of interventional radiology at Sinai Hospital in Baltimore. He is board-certified by the American Board of Radiology with subspecialty certification in vascular and interventional radiology. He was listed as one of the "Top Doctors" in Baltimore magazine's annual peer survey
Owings Mills: 25 Crossroads Dr., Ste. 110 • Owings Mills, MD 21117 • 410-821-1910
www.baltimorevascularcare.com
---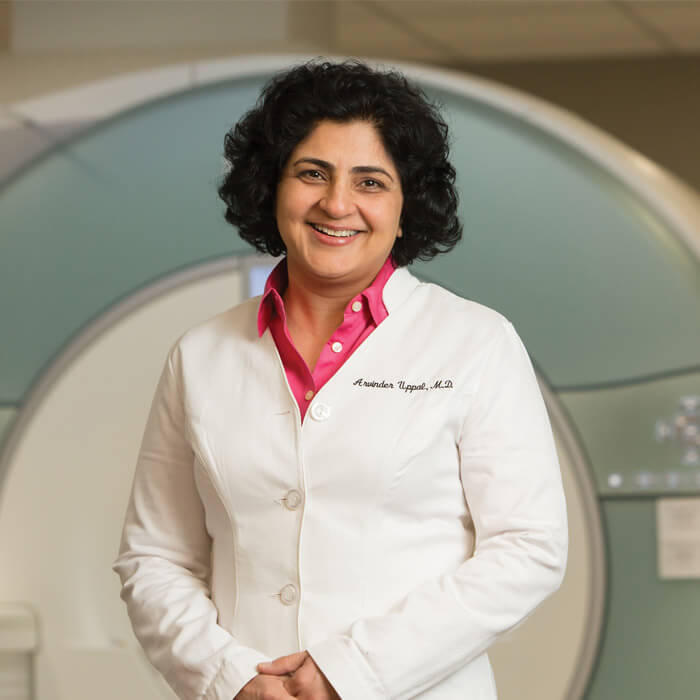 ARVINDER UPPALm M.D.
Charter Radiology, founded by Dr. Arvinder "Daisy" Uppal in 2014, is the premier outpatient radiology service provider in the greater Baltimore area. Charter Radiology combines compassion, expertise, and state-of-the-art equipment to ensure the best results for patients. Charter Radiology provides a personalized approach tailored to each patient's needs for diagnosis and treatment. With state-of-the-art equipment, including the Hologic Sentinelle coil for women's breast imaging, Charter offers a comfortable, spa-like experience. The practice also performs such procedures as MR elastography, prostate MRI, liver MRI, MR enterography, pelvic MRI, MR neurography, and orthopedic MRI.
Dr. Uppal received her medical degree from Albany Medical College, where she was twice recognized by The Radiologic Society of North America with the Musculoskeletal Research Trainee prize and the Roentgen Resident/Fellow Research Award. She completed her diagnostic radiology residency at Albany Medical Center in June 2000 and was admitted as a fellow of Body MR/CT/US at The Johns Hopkins Hospital a month later. Before medical school, Dr. Uppal was a biomedical services Ph.D. candidate in the School of Public Health State University of New York at Albany.
Dr. Uppal served as radiology chair at Howard County General Hospital (Johns Hopkins Medicine), was a medical director for the outpatient center with American Radiology Services, and for more than six years provided body MRI and musculoskeletal MRI readings for many referring physicians. Dr. Uppal has contributed to numerous scientific research studies and publications, and teaches on a wide range of topics related to MR arthrography of the joints, musculoskeletal imaging, and body MR imaging.
Reisterstown:10700 Charter Dr., Ste. 110 • Columbia, MD 21044 Reisterstown Crossing • 116 Westminster Pike, Ste. 104 • Reisterstown, MD 21136 • Phone: 443-917-2855 • Fax: 410-346-5775
www.charterradiology.com
---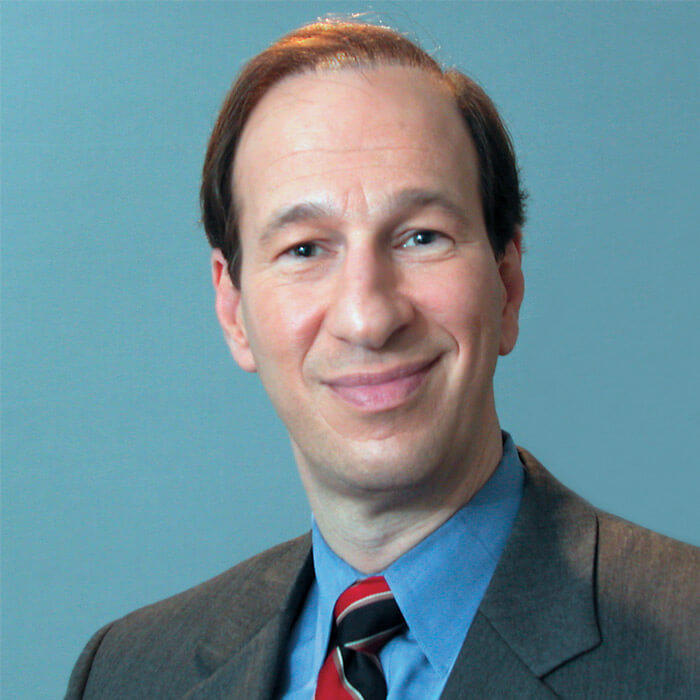 David W. GOODMAN, M.D.
The Johns Hopkins at Green Spring Station Adult Attention Deficit Disorder (ADD) Center focuses on the diagnosis and treatment of ADD in adults (16 years and older) and associated anxiety/depression/bipolar disorders. In fact, two of three children with Attention Deficit Hyperactivity Disorder (ADHD) will continue to have impairing symptoms as adults. The center offers comprehensive evaluations, assessment of other disorders, and tailors individual treatments to enhance daily functioning and reduce the demoralizing effects of ADHD for patients and families.
Dr. David Goodman, is an internationally recognized clinician, teacher, author, and researcher whose commentary has been featured on ABC-TV, CNN, ESPN SportsCenter and in The Wall Street Journal, The Washington Post, The New York Times, and U.S. News & World Report.
Call us for help. Let our recognized expertise and decades of patient care help you successfully achieve a more satisfying life for you and family members with adult ADHD and anxiety/depression/bipolar disorder.
Lutherville:10751 Falls Rd., Ste. 306 Lutherville, MD 21093 • 410-583-2726
www.ADDAdult.com
---
ELIZABETH DOVEC, M.D. GUSTAVO BELLO, M.D..
GBMC's Comprehensive Obesity Management Program (COMP) understands the lifelong commitment that bariatric surgery patients must make and offers a variety of services to help patients before, during, and after surgery. Recognized by the Metabolic and Bariatric Surgery Accreditation and Quality Improvement Program, COMP is noted for the comprehensive nature of its services and exceptional patient outcomes
Drs. Elizabeth Dovec and Gustavo Bello are trained in minimally invasive techniques, resulting in fewer complications and smoother recoveries for patients. In addition to laparoscopic sleeve gastrectomy, Roux-en-Y gastric bypass surgery, gastric band, and revisional surgeries, COMP offers free online and in-person information sessions, regular appointments with a registered dietician, support groups before and after surgery, and an online community to assist patients throughout the process. The staff at COMP looks forward to walking with patients throughout their journeys to happier, healthier lives.
Baltimore:6535 N. Charles St., Ste. 125 • Baltimore, MD 21204 • 443-849-3779
www.gbmc.org/weightloss
---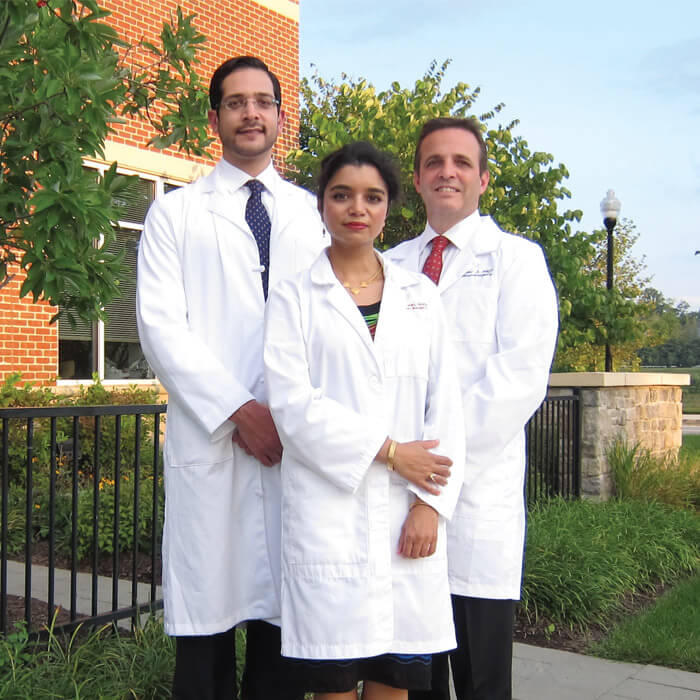 NEAL J. NAFF M.D., F.A.C.S. | ZEENA DORAI M.D., F.A.C.S. | OMAR ZALATIMO, M.D., M.P.H., M.H.A.
The surgeons at Chesapeake Neurosurgery are recognized experts in brain, spine, and peripheral nerve disorders. The practice specializes in degenerative spine diseases, brain and spine tumors, hydrocephalus, radiosurgery, spinal-cord stimulation, Chiari malformation, peripheral nerve entrapments, epilepsy, trigeminal neuralgia, and movement disorders. The practice's philosophy is to reserve surgical treatment as a last resort after thorough consideration of all appropriate non-surgical treatments.
Dr. Neal Naff completed his medical training and neurosurgical residency at The Johns Hopkins Hospital. He has been selected many times by his peers as a "Top Doctor" in Baltimore magazine. Dr. Naff concentrates his practice at Sinai Hospital, University of Maryland St. Joseph's Medical Center, and Howard County General Hospita
Dr. Zeena Dorai earned her medical degree from the Jefferson Medical College in Philadelphia. She completed her neurosurgical residency at the University of Texas Southwestern Medical Center/Parkland Memorial Hospital in Dallas and fellowship in neurosurgical oncology at the University of Texas M.D. Anderson Cancer Center in Houston. Dr. Dorai has been selected by her peers as a "Top Doctor" by Baltimore magazine. Her practice is focused at Medstar Union Memorial Hospital, Sinai Hospital, and Carroll Hospital Cente
Dr. Omar Zalatimo completed his medical school, neurosurgical residency, and functional fellowship at Penn State Hershey Medical Center. He also holds master's degrees in public health and health administration from Penn State University. Dr. Zalatimo's primary practice locations are at Medstar Good Samaritan Hospital, and Sinai Hospital.
Chesapeake Neurosurgery has office locations in Baltimore City, Baltimore County, Carroll County, and Howard County. The main office is located at Baltimore's beautiful Quarry Lake, just minutes from I-695.
Baltimore:2700 Quarry Lake Dr. • Baltimore, MD 21209 • 410-486-0090
www.chesapeakeneurosurgery.com
---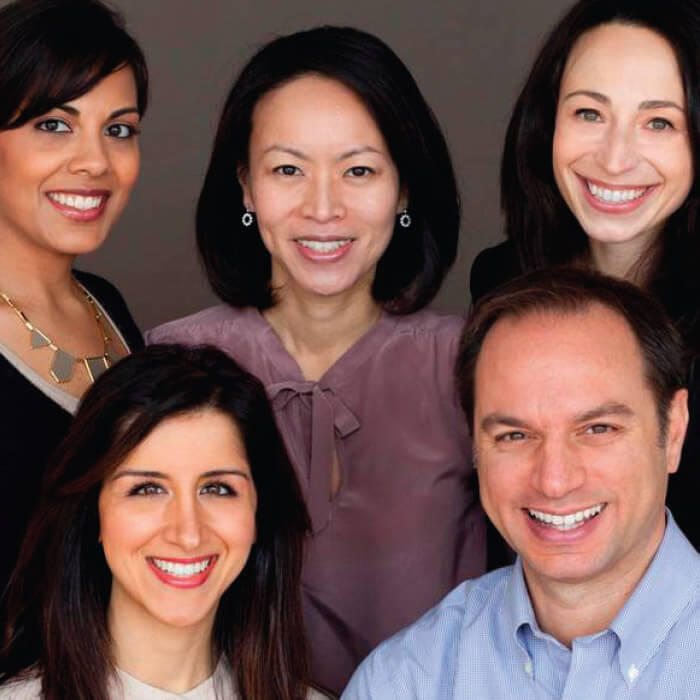 HAKAN KOYMEN, D.D.S., M.S. | LUZ M. TENNASSEE, D.D.S. | MARTA JOLESZ, D.D.D. | HYEJIN ESTHER CHO, D.M.D. | SHAMIM M. SABEI, D.D.S.
Chesapeake Pediatric Dental Group is Baltimore's largest group of board-certified pediatric dentists, and has always provided high-quality, accessible dental care to the children of greater Baltimore. Since opening our doors almost 10 years ago, we have consistently been named "Top Pediatric Dentist" by Baltimore magazine and Chesapeake Family magazine. Our doctors are also on staff at Franklin Square Medical Center and are clinical instructors at the University of Maryland School of Dentistry. Our practice was founded with the idea that every child is an individual. Each child is different based on age, cognitive development, and previous medical and/or dental visits. With this in mind, our doctors and our staff try to customize each visit specifically for each child, therefore creating an environment where children have positive dental experiences and quality dental care.
The American Academy of Pediatric Dentistry and the American Academy of Pediatrics both recommend that children have their first dental visit no later than age 1. Many parents ask why kids need to be seen so early, and we always respond with one word: PREVENTION. It is important at these early, initial visits to talk about diet, hygiene, and what to expect in the future with development of teeth. By creating good habits and establishing a "dental home" for a child, we can prevent decay from starting at an early age, and create a future of no cavities and great dental visits!
Perry Hall:5009 Honeygo Center Dr., Ste. 228 Perry Hall, MD 21128 • 410-248-3384
Arundel Mills: 7556 Teague Rd., Ste. 110 Hanover, MD 21076 • 410-799-0780 www.chesapeakepediatricdental.com
---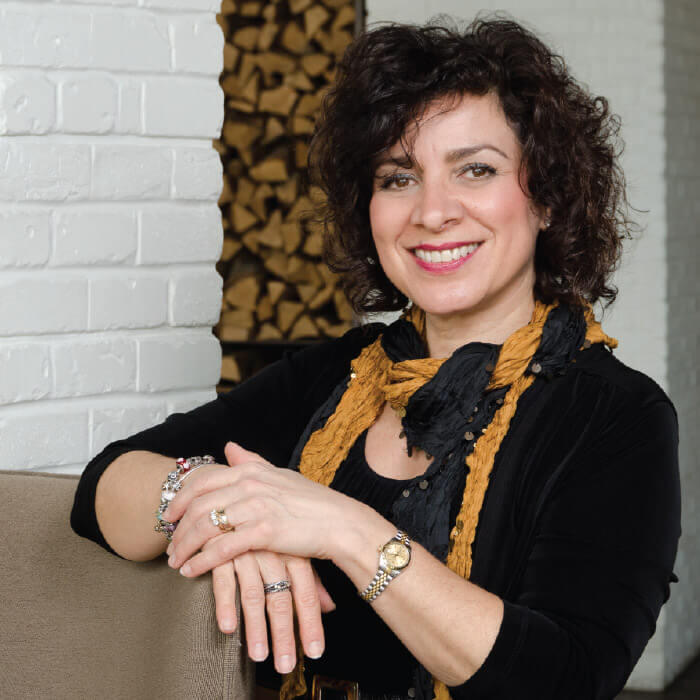 LYNN R. CHINCHECK, D.D.S.
Dr. Lynn Chincheck's dental practice is focused on supporting each patient's dental journey by offering the very best options for long-term health, based on their unique circumstances. Founded in 1990, this general dentistry practice specializes in family restorative and cosmetic dentistry in a caring and comfortable environment. Her state-of-the-art facility has six employees with a combined 100 years of dental experience.
Dr. Chincheck graduated magna cum laude from West Virginia University and completed her dental training there, graduating with honors. She keeps up to date with developments in the field by participating in focused dental study clubs and is a visiting faculty member of the prestigious Pankey Institute for advanced dental education.
Recognized with a "Best Dentists in America" award, the mother of two sons in college is an avid yoga, kickboxing, and gardening enthusiast, and has done missionary dentistry on location in Romania, Peru, and Hait
Timonium: 9475 Deereco Rd., Ste. 402 Timonium, MD 21093 • 410-561-8845
www.lynnchinkcheckdds.com
---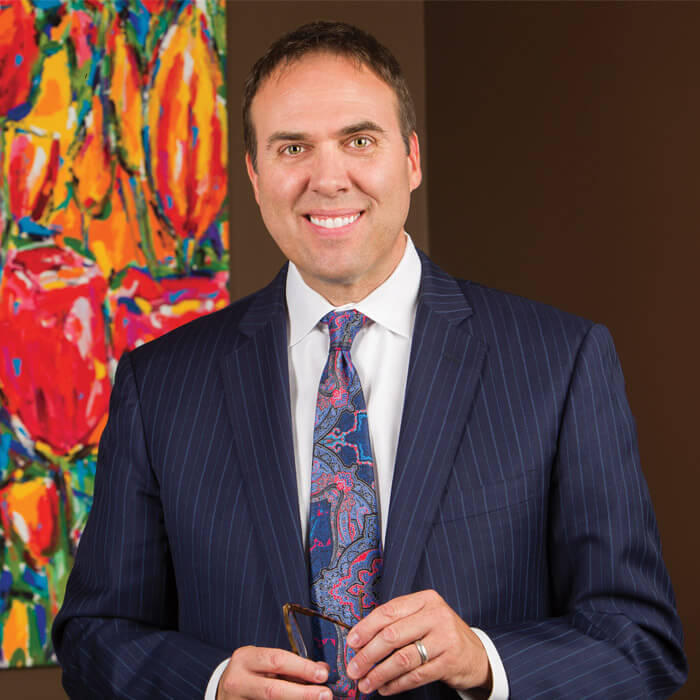 RANDOLPH CAPONE, M.D., M.S., F.A.C.S.
Randolph Capone, M.D., M.S., F.A.C.S. is board-certified by the American Board of Facial Plastic and Reconstructive Surgery, a prestigious organization of physicians who have had more comprehensive training in facial surgery than any other medical specialty. With the addition of breast and body contouring specialist Dr. Donald Kress, the practice offers the full spectrum of cosmetic enhancement. The center advocates natural surgical results that allow the patient to look refreshed and renewed without looking artificial or "overworked." The staff at The Baltimore Center for Plastic Surgery & MedSpa takes pride in offering patients a world-class experience.
Dr. Capone completed his B.S. in physics at University of Rochester, followed by a master's from Duke University. He earned his M.D. from Emory University, where he graduated Alpha Omega Alpha, an honor reserved for individuals in the top 5 percent of their graduating class. He then completed a residency in otolaryngology at The Johns Hopkins Hospital, followed by a fellowship in facial plastic surgery at the University of California. Dr. Capone is assistant clinical professor in the Division of Facial Plastic Surgery at the Johns Hopkins School of Medicine. He has spoken at academic and professional meetings across the country, has been featured on local TV news, is a perennial Top Doctor in Baltimore magazine's annual peer survey, and has edited a popular textbook for aesthetic surgeons.
Dr. Capone lives in Baltimore with his wife and two young sons. In his spare time, he is a musician with the Columbia Symphony Orchestra.
Baltimore: 6535 N. Charles St., Ste. 220 • Baltimore, MD 21204 • 410-828-4123
www.thebaltimorecenter.com
---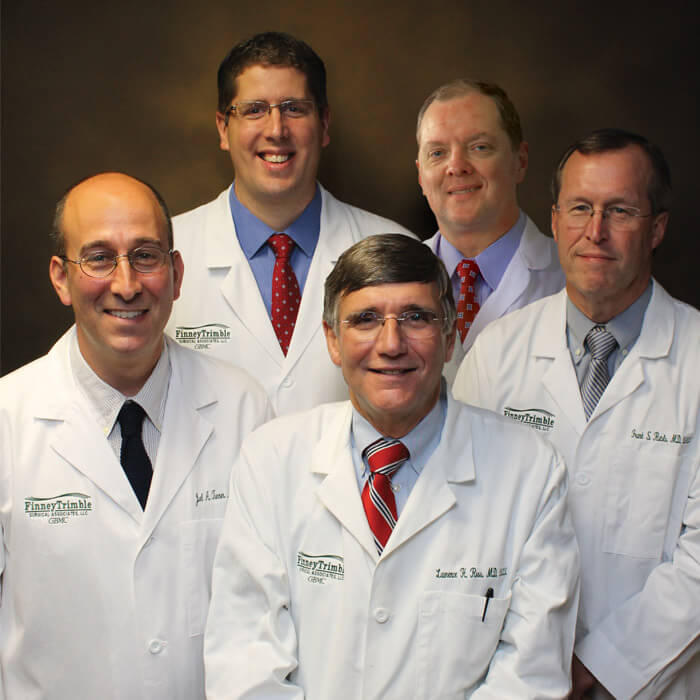 JACK FLOWERS, M.D. | TIMOTHEE FRIESEN, M.D. | LAURENCE ROSS, M.D. | FRANK ROTOLO, M.D. | JOEL TURNER, M.D.
The surgeons of Finney Trimble Surgical Associates at GBMC, Drs. Jack Flowers, Timothee Friesen, Laurence Ross, Frank Rotolo, and Joel Turner, provide patients with the most advanced surgical care using state-of-the-art equipment and leading-edge techniques. They perform a variety of procedures, including minimally invasive laparoscopic surgery, vascular procedures, vascular testing, breast surgery, general surgery, and endocrine surgery.
Finney Trimble Surgical Associates has been serving Baltimore for generations and is one of the longest-running surgical practices in the region. With more than 80 years of combined clinical expertise, the physicians bring their own unique specialties to the table, allowing them to address each patient's individual needs. Consistently ranking in the top 6 percent in regional Press Ganey Patient Satisfaction Surveys, the physicians of Finney Trimble focus on high-quality care, offering minimally invasive techniques when possible, which puts their patients on the road to recovery even sooner.
Baltimore: 6535 N. Charles St., Ste. 510 • Baltimore, MD 21204 • 443-849-4800
www.gbmc.org/generalsurgery
---
LAUREN SCHNAPER, M.D. | SCOTT MAIZEL, M.D. | SARA FOGARTY, D.O. | ANGELA MURRELL, C.R.N.P.
Fully accredited by the National Accreditation Program for Breast Centers (NAPBC) as a Center of Excellence, GBMC's Sandra and Malcolm Berman Comprehensive Breast Care Center continues to treat more breast cancer patients than any other community hospital in Maryland. This multidisciplinary center offers the latest techniques in breast surgery, as well as a Breast Cancer Risk Assessment program and digital mammography with monitoring technology that enables surgeons to view results right in the patient's exam room
Through the center's Rapid Diagnostic Program, biopsies of suspicious lesions are taken on the same day, or within a few days of discovery, with pathology reports available the next business day whenever possible. If desired, a consultation with a breast surgeon can be scheduled within five business days of a cancer diagnosis. Offering the highest quality of care, the center consistently ranks in the top 6 percent in regional Press Ganey Patient Satisfaction Surveys
Baltimore:6701 N. Charles St., Ste. 3105 • Baltimore, MD 21204 • 443-849-2600
www.gbmc.org/breastcare
---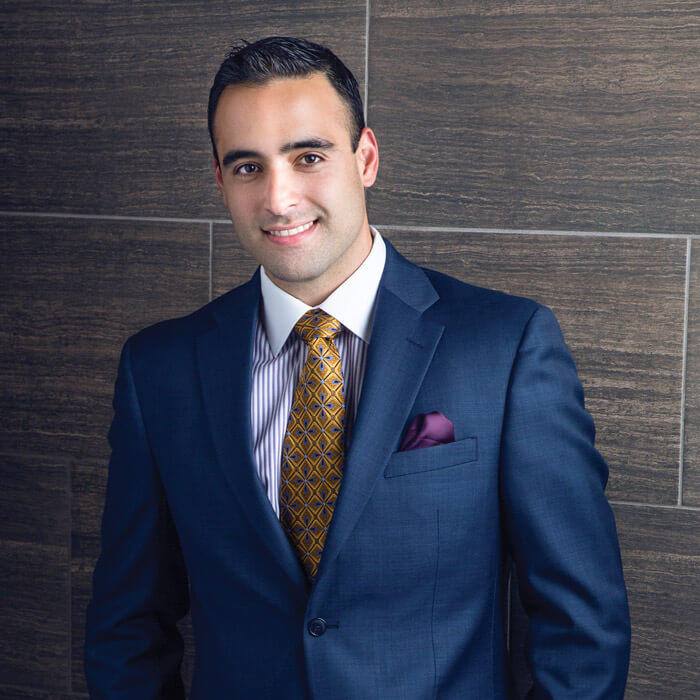 GABRIEL DEL CORRAL, M.D.
For Dr. Gabriel Del Corral, success is measured in quality, not quantity. "I believe a successful practice allows you to do what you love the most," he says. "For me, that's a combination of both cosmetic and reconstructive plastic surgery." Some surgeons, says Dr. Del Corral, measure success by volume or revenue. At Carroll Health Group Plastic Surgery, however, it's the compassion and quality of care that ensures patients keep coming back.
Fellowship-trained at University of Pennsylvania and Vanderbilt University, Dr. Del Corral is double-board-certified by the American Board of Plastic Surgery and the American Board of Surgery. He is the head of Carroll Health Group Plastic Surgery.
Dr. Del Corral, who makes a point of meeting with each patient personally for all visits, says the consultation process helps patients find the right solution to look and feel their best. "Sometimes the solution requires surgery, sometimes it doesn't," he says. "We make sure every patient walks away feeling fantastic."
Dr. Del Corral offers non-surgical treatment for facial wrinkles, thinning lips, acne scars, spider veins, and more. He provides CoolSculpting®, a non-surgical treatment that's proven to reduce fat through a simple outpatient procedure. For more dramatic results, there are surgical options, including minimally invasive, laser-assisted liposuction, tummy tucks, breast augmentation, thigh lifts, and microsurgical reconstruction
Dr. Del Corral's specialty is creating a look so natural, only you will know.
Westminster: 193 Stoner Ave., Ste. 220 • Westminster, MD 21157 • 410-751-5606
www.chgplasticsurgery.com
---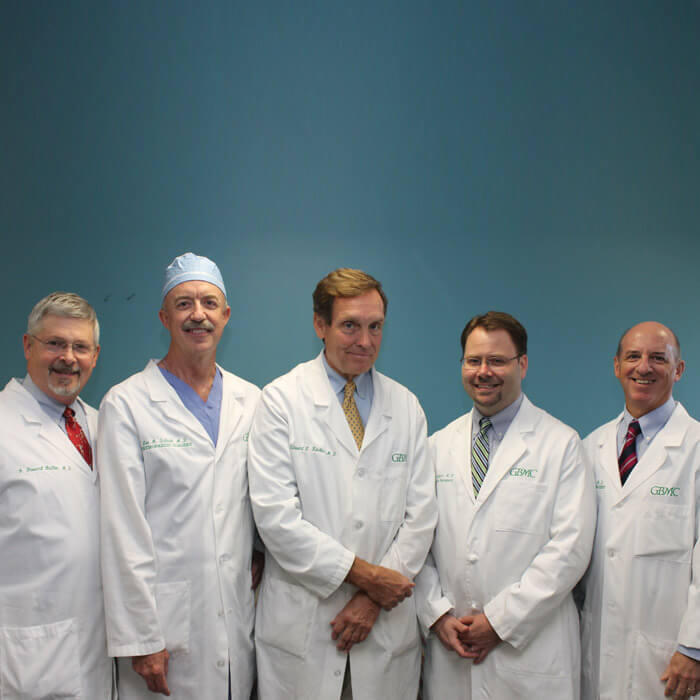 G. HOWARD BATHON, M.D. | STEWART KOEHLER, M.D. | S.. ALLAN LANZO, M.D. | TODD MELEGARI, M.D. | LEE SCHMIDT, M.D.
The experienced professionals at Orthopaedic Specialists of Maryland @ GBMC believe that high-quality orthopaedic care requires specialized attention to achieve the best possible results. Using state-of-the-art technology, advanced practices, and minimally invasive surgical techniques, the expert team offers a breadth of services, including general orthopaedics, arthroscopy, total joint replacement, partial knee replacement, sports medicine, and foot and ankle reconstruction, as well as trauma and fracture care.
Drs. Schmidt, Koehler, Lanzo, Bathon, and Melegari, the team's newest member, take an individualized approach to patient care and begin by considering all non-surgical treatment options and therapies before considering surgery. When surgery is the answer, the skilled specialists use minimally invasive techniques when appropriate, reducing recovery time and resulting in fewer complications—all with the goal of seeing each patient resume the activities they love sooner, while living a healthier, more active life.
Baltimore: 6565 N. Charles St., Ste. 606 • Baltimore, MD 21204 • 443-849-3838
www.gbmc.org/orthospc
---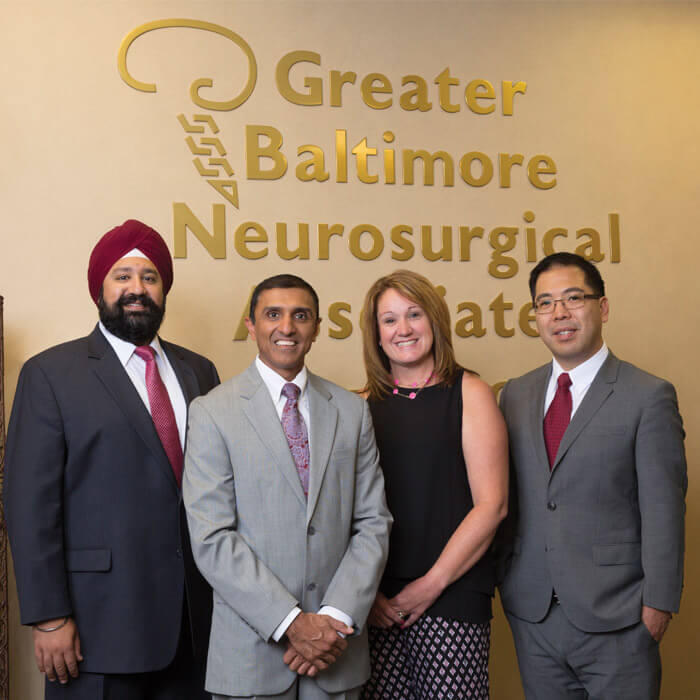 BIMAL RAMI, M.D., F.A.C.S. | MARK IGUCHI, M.D. | GURTEJ SINGH, M.D. | JILL JUSTIS-TEWEY, C.R.N.P.
Greater Baltimore Neurosurgical Associates (GBNA) provides a broad spectrum of non-surgical and surgical treatments for brain and spine disorders and injuries. At the forefront of neurosurgical developments, GBNA's physicians are early adopters of innovative technology for the treatment of spinal degenerative disease and disc disease, including minimally invasive surgeries, motion-preserving technologies, and total disc replacement.
Neurosurgeons Drs. Bimal Rami and Mark Iguchi perform advanced procedures for tumors of the brain and spine, including image guidance and endoscopic surgeries. Physiatrist Dr. Gurtej Singh helps patients find relief from spine pain through non-surgical means, including injections, spinal stimulation, physical therapy, and pain management. The three physicians take an aggressive stance in the treatment of spine fractures as well as provide comprehensive management of osteoporosis. Rounded out by Jill Justis-Tewey, C.R.N.P., the expert team also offers patients access to a number of pioneering national clinical trials and research.
Baltimore: 6535 N. Charles St., Ste. 600 • Baltimore, MD 21204 • 443-849-4270
www.gbmc.org/gbna
---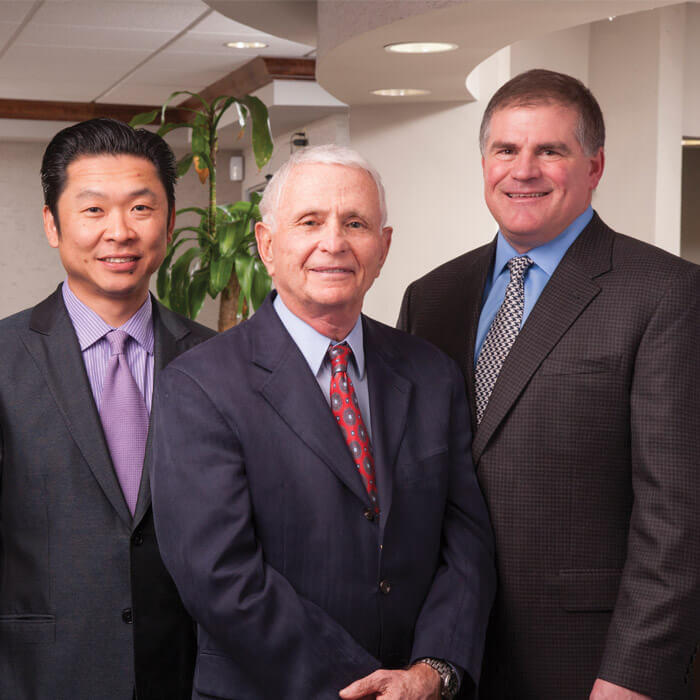 FELDMAN, FITZGERALD & CHOE
The practice of Feldman, Fitzgerald & Choe combines the specialties of periodontics and prosthodontics with implant dentistry for a comprehensive approach to dental care that aims to improve appearance and achieve optimal health. It is a premier practice for oral rehabilitation and cosmetics.
Feldman, Fitzgerald & Choe has the latest methods in digital dentistry. The practice offers ITeroTM, a digital impression system, using a laser scanner for increased precision, accuracy, speed, and comfort when taking impressions for a crown or bridge, as well as implants. This system eliminates the need for traditional impression materials. Other technological advances in use include the NobelProceraTM CAD/CAM scanner, digital X-rays, and cone beam CT scans. Surgical planning for implant placement also is done using Noble GuideTM, allowing for flapless implant placements. Immediate loading of implant-supported prosthesis also can be done in most cases where a temporary restoration can be placed after an implant surgery has been completed. Dr. Sylvan Feldman is the founder of the Implant Periodontal Prosthesis Program at the University of Maryland School of Dentistry. Dr. Bryan Fitzgerald is the director of the Implant Periodontal Prosthesis Program at the University of Maryland. Dr. Kyong Choe is the director of implant dentistry at the University of Maryland, in the Department of Advanced General Dentistry.
Dr. Feldman holds degrees in prosthodontics and periodontics. Drs. Fitzgerald and Choe both hold degrees in periodontics and implant periodontal prosthetics. The doctors received their education at the University of Maryland School of Dentistry along with their postgraduate specialty training degrees. Drs. Feldman, Fitzgerald, and Choe have achieved board certification in periodontology and maintain a full-time practice in Towson
The aim of Feldman, Fitzgerald & Choe, is to deliver the highest level of care to our patients with comfort, efficiency, and the latest in technological innovations—it's a practice where complex cases are routine.
Towson: 660 Kenilworth Dr., Ste. 103 • Towson, MD 21204 • 410-821-8800
www.ffcdentalimplants.com
---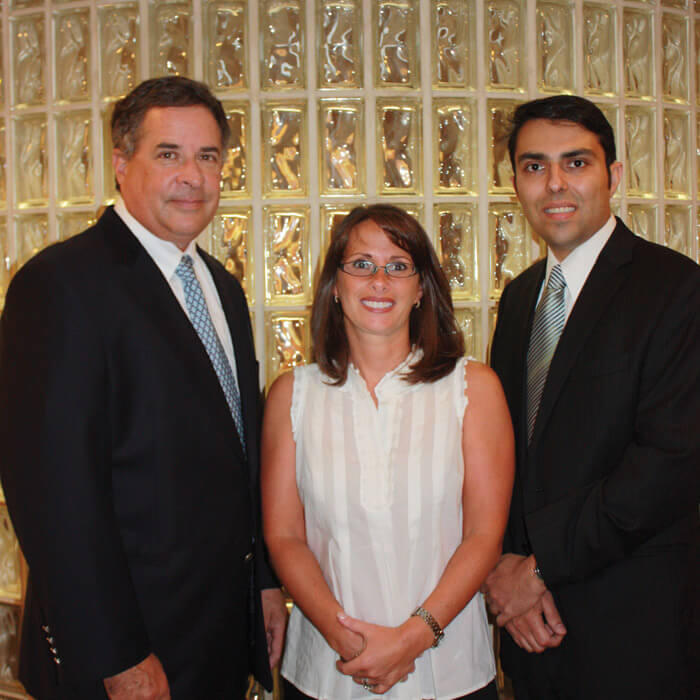 MICHAEL P. LINNAN, D.D.S. | MAYA M. BROOKS, D.M.D. | ARASHI MIKE ROSTAMI, D.D.S., M.S.M., D.I.C.O.I.
Greater Baltimore Prosthodontics offers general dentistry along with all aspects of implant, reconstruction, and dental rehabilitation. Drs. Michael Linnan, Maya Brooks, and Mike Rostami go a step farther by partnering with their patients to establish regular professional care for optimal oral and overall health. The practice, founded in 1991, has an on-site lab with state-of-the-art techniques to produce crowns, bridges, and ceramic restorations that exceed the standards achieved by conventional technology.
Dr. Linnan, a magna cum laude graduate of the University of Maryland School of Dentistry, is recognized by the American Dental Association as an expert in restoration and replacement of teeth. He was voted a Top Prosthodontist by his peers for the past three years in Baltimore's annual top dentist survey. Dr. Brooks is a graduate of the University of Pittsburgh School of Dental Medicine, emphasizing preventive dentistry while offering a full array of cosmetic and restorative procedures. Dr. Rostami, a board-certified periodontist, focuses on periodontal and implant reconstruction, including same-day implants and advanced bone-grafting techniques. In 2014, he was voted a "Top Periodontist" by his peers in Baltimore's annual top dentist survey. The practice combines technology with a personal touch to provide their patients with outstanding care.
Towson: 110 West Rd., Ste. 200, Towson, MD 21204 • 410-296-0136
www.gbpdental.com
---
BRUCE P. MANDEL, D.D.S. | MARK L. KEISER, D.D.S. | PETER E. JOSEPH, D.M.D.
For the doctors at Innovative Implants and Periodontics, a successful practice means happy and healthy patients who are satisfied with their comprehensive and skilled care. The practice's doctors has been voted among the Top Dentists by Baltimore magazine for more than 10 years running. Through discussions and education, Drs. Bruce Mandel, Mark Keiser and Peter Joseph empower their patients to make informed decisions about their treatment options. The practice uses state-of-the-art technology, including 3D imaging, digital X-rays, and soft-tissue laser to ensure the best functional and cosmetic results. Members of the American Dental Association, the American Academy of Periodontics, and the American Academy of Implant Dentistry, among other professional organizations, the doctors at Innovative Implants and Periodontics are proud to be known among their patients and the dental community as highly skilled, comprehensive, state-of-the-art, and compassionate. With two locations to make receiving care convenient, the offices of Drs. Mandel, Keiser, and Joseph stand out as the premier periodontal practice in Baltimore.
Owings Mills: 66 Painters Mill Rd., Ste. 100 Owings Mills, MD 21117 • 410-363-3780
Baltimore: 8114 Sandpiper Cir., Ste. 200 Baltimore, MD 21236 • 410-931-1000
www.ffcdentalimplants.com
---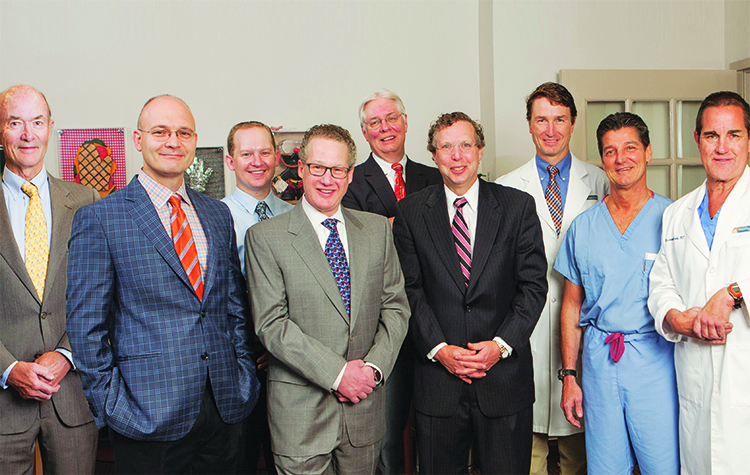 CHRISTOPHER FORTHMAN, M.D. | JAMES HIGGINS, M.D. | PETER INNIN, M.D. | RUSSELL MOORE, M.D. | MICHAEL MURPHY, M.D. | KEITH SEGALMAN, M.D. | RAYMOND WITTSTADT, M.D. | NEAL ZIMMERMAN, M.D. | RYAN ZIMMERMAN, M.D.
Founded in 1987, the board-certified orthopedic and plastic surgeons of Greater Chesapeake Hand Specialists (GCHS), which has locations throughout the state, provide operative and non-operative treatments for nearly any problem of the upper extremity. Using advanced arthroscopic procedures and precise microsurgical and reconstructive skills, doctors perform free-tissue transfer and joint replacement as well as solving some of the most difficult shoulder, arm, wrist, elbow, and hand problems. The practice provides total care for acute trauma, burns, and infections, as well as for problems related to neurological disorders, arthritis, birth deformities, sports injuries, and work-related injuries. GCHS's nine surgeons also have advanced training in the treatment of fractures, overuse injuries, and other disorders.
The practice's physicians provide the majority of care for the patients of the Raymond M. Curtis National Hand Center at Union Memorial Hospital. The Center is the regional referral center for traumatic injuries of the upper extremity. Some of the GCHS orthopedic surgeons, plastic surgeons, and hand specialists have faculty appointments with multiple area hospitals.
Academic medicine is another important part of the culture at GCHS: Teaching medical students, residents, and fellows, conducting research studies, and writing journal articles are all part of the job for the practice's physicians, who include Drs. Christopher Forthman, James Higgins, Peter Innis, Russell Moore, Michael Murphy, Keith Segalman, Raymond Wittstadt, Neal Zimmerman, and Ryan Zimmerman.
GCHS has six locations: Bel Air • Clarksvillle • Eldersburg • Lutherville • Pasadena • Westminster | Call: 410-296-6232
www.chesapeakehand.com
---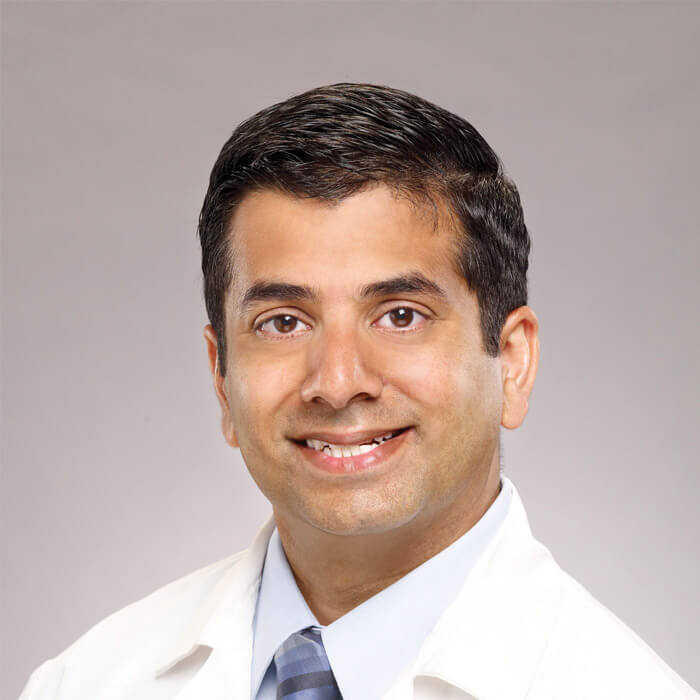 SACHIN D. KALYANI, M.D.
Kalyani Eye Care, founded by Dr. Sachin D. Kalyani, is a state-of-the-art ophthalmology practice that has developed a reputation for providing expert treatment.
A native of Maryland, Dr. Kalyani completed both his medical school and ophthalmology residency training at the University of Maryland, followed by a cornea fellowship at the Johns Hopkins Wilmer Eye Institute. Certified by the American Board of Ophthalmology, Dr. Kalyani performs LASIK and cataract surgery (including the latest "bladeless" technology for cataract surgery), and sees patients for a wide range of eye conditions, including dry eyes, as well as conducting diabetic eye exams.
The welcoming staff at Kalyani Eye Care strives to earn the trust of its patients and their families, and Dr. Kalyani is committed to spending time with each patient, providing the high-quality care that every patient deserves.
Hanover: 7556 Teague Rd., Ste. 410 Hanover, MD 21076 • 410-782-3233
www.KalyaniEye.com
---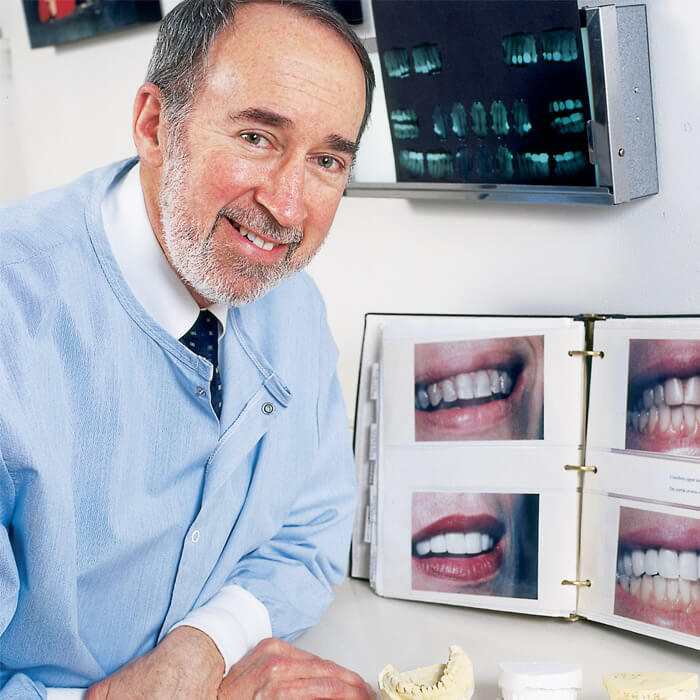 LEON D. KATZ, D.D.S., P.A.
Three-time Baltimore magazine Top General Dentist, Dr. Leon Katz combines new technology with the old-fashioned principles of caring and honest communication; "I always explain to patients all their treatment options and the best recommendations for their particular circumstances," he says. This professionalism merges with a warm and welcoming atmosphere created by Dr. Katz and his dedicated staff of six.
His practice emphasizes cosmetic and restorative procedures, crown and bridge work, and implant prosthetics. A jewelry designer and a lifelong landscape photographer and carpenter in his spare time, Dr. Katz brings the artist's eye to his patients' treatment, rebuilding decayed, fractured, and crooked teeth to create beautiful, healthy smiles while restoring self-esteem and confidence.
A magna cum laude graduate of the University of Maryland School of Dentistry, Dr. Katz is a member of both the American and Maryland dental associations as well as the staff of Sinai Hospital. He also has participated in every Mission of Mercy where he has treated uninsured and underserved patients in rural Maryland. Dr. Katz is a Fellow of the Academy of General Dentistry and has continued his commitment to professional education both through attending expert local and national lectures and participating in several local study clubs.
Baltimore: 6210 Park Heights Ave., Ste. 105 Baltimore, MD 21215 410-764-7341
www.leonkatzdds.com
---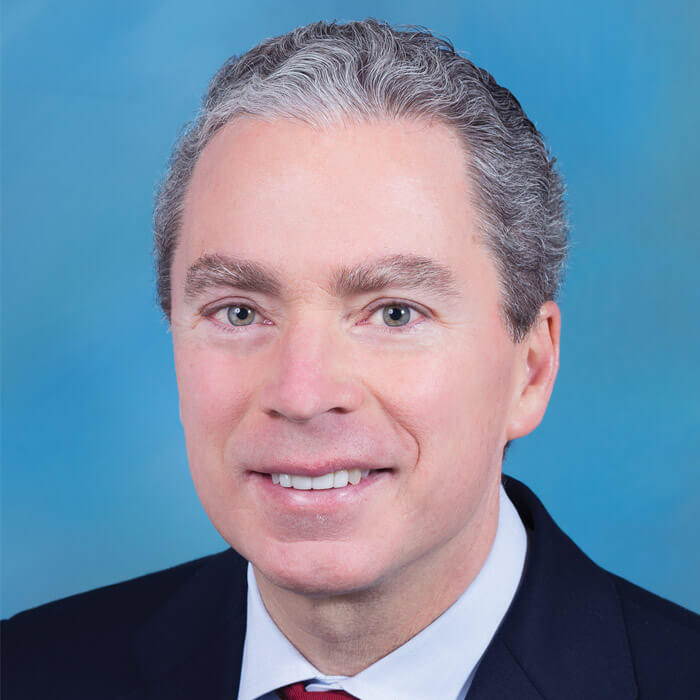 PAUL A. GURBEL, M.D.
Baltimore native Dr. Paul A. Gurbel is a leading coronary interventionalist who practices in Baltimore and Northern Virginia. He has performed over 15,000 procedures in his 25 years devoted to non-surgical, catheter-based treatment of coronary and peripheral arterial disease. His recent accolades include recognition as a top doctor by U.S. News & World Report, Best Doctors in America, and Baltimore magazine's Top Doctors peer survey. This year, President Obama invited Dr. Gurbel to a White House Champions of Change event highlighting his Precision Medicine Initiative
Dr. Gurbel trained at Duke University Medical Center, where he was chief medical resident, and The Johns Hopkins Hospital. He now serves as a professor of medicine at both institutions. Dr. Gurbel also created the interventional cardiology fellowship program at the University of Maryland Medical Center.
As a leading research authority, Dr. Gurbel lectures internationally and has pioneered new treatments for heart disease, including an angioplasty catheter to treat coronary blockages and an antiplatelet drug for heart-attack patients. His research has been published in more than 1,300 articles, books, and book chapters and has influenced—and changed—treatment guidelines of the American Heart Association and European Society of Cardiology. Physicians and investigators worldwide seek Dr. Gurbel's training and expertise.
Dr. Gurbel and his responsive staff at Inova Heart and Vascular Institute offer personalized care using precision medicine and preventive cardiology. Because of his vast experience, Dr. Gurbel—who is board-certified in internal medicine, cardiovascular disease, and interventional cardiology—often is referred very complex cases by his peers. Because he leads cutting-edge NIH-funded research, his patients benefit from a "bench-to-bedside" approach where the latest breakthroughs in cardiovascular therapy are applied directly to their care.
Dr. Gurbel, who was awarded the Simon Dack Award for outstanding scholarship by the American College of Cardiology Foundation, knows that patients who become true partners with him in their care will have the best outcomes. For Dr. Gurbel, success is when these patient-partners become symptom-free despite having heart disease
Baltimore and Northern Virginia www.inovaheart.org
---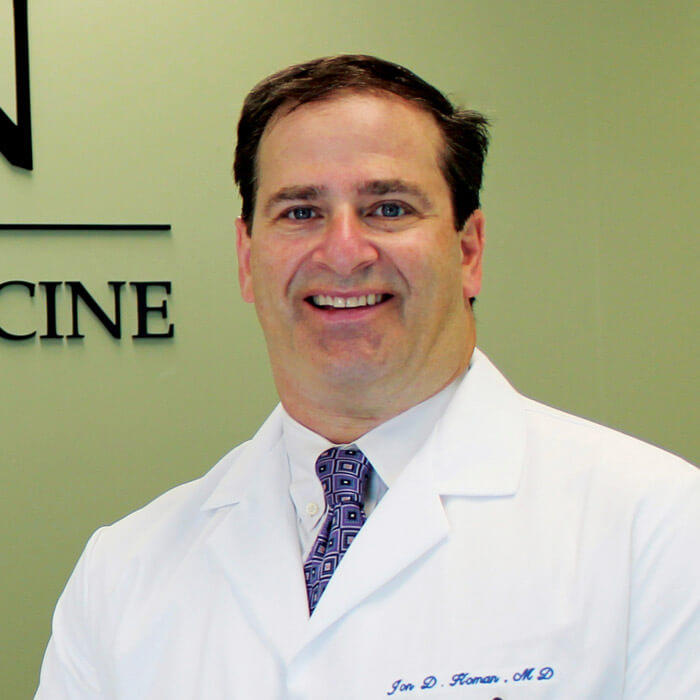 JON D. KOMAN, M.D.
A former assistant team physician for the Orioles and collegiate athlete himself, Dr. Jon Koman knows sports. He understands sports injuries, whether the patient is a weekend warrior, collegiate player, or professional athlete. Founded in May 2014 after Dr. Koman's 14 years of experience, Koman Orthopedics & Sports Medicine combines state-of-the-art technology for X-ray and physical therapy with patient efficiency and convenience. Dr. Koman completed a sports medicine fellowship at the University of Virginia and served as physician for UVA teams. He specializes in joint replacements and complex arthroscopic ligament reconstructions. Koman Orthopedics & Sports Medicine has developed a reputation for professional and thorough care. Dr. Koman's patients feel comfortable discussing their orthopedic issues with him and know that he will create an integrated plan, from initial consultation to the final session of physical therapy.
Reisterstown: 116 Westminster Pike, Ste. 100 Reisterstown, MD 21136 410-833-9300 www.komanorthopedics.com
---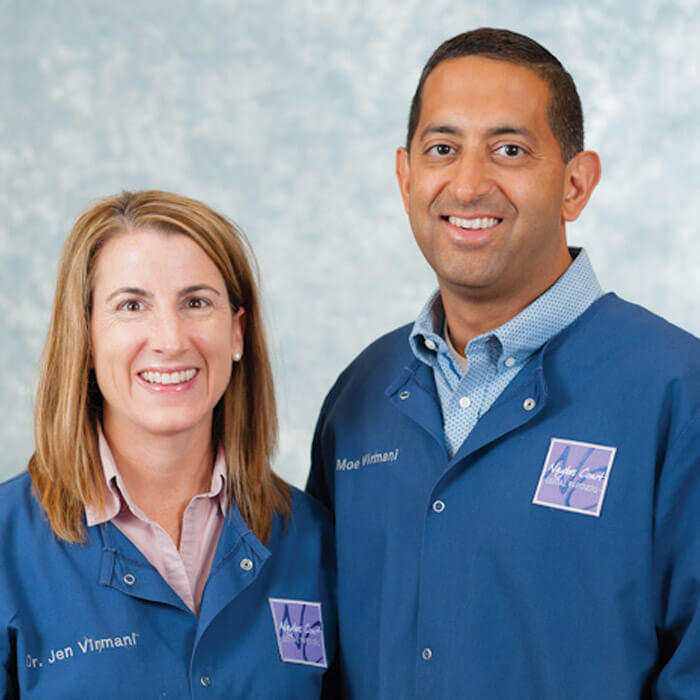 MOHIT K. VIRMANI, D.D.S. | JENNIFER P. VIRMANI, D.D.S.
For Drs. Mohit and Jennifer Virmani, the most gratifying expression of patient satisfaction is when they refer friends and family members to the practice. "It shows they want to share the experience they received," says Mohit, who has been practicing dentistry with his wife in the Baltimore area for the past decade.
The Virmanis' practice, Naylors Court Dental Partners, emphasizes the philosophy that patients should be treated both comprehensively and compassionately. The doctors conduct thorough evaluations of each patient before developing a tailored treatment plan, employing the latest technologies, including in-office teeth whitening, digital radiography, and laser cavity detection. "We understand that most patients don't like going to the dentist," says Jennifer. "By incorporating techniques such as intra-oral cameras and nitrous oxide, we can help them understand their needs and allow them to feel more relaxed.
Both Mohit and Jennifer graduated from the University of Michigan School of Dentistry. Jennifer then completed her general practice residency at the VA Medical Center in West Los Angeles. Mohit completed his residency with the U.S. Army at Fort Lewis, Washington. When they are not practicing dentistry, the couple keeps busy with their twin 7 year-old girls.
Pikesville: 4000 Old Court Road, Ste. 201 Pikesville, MD 21208 410-484-2722
www.naylorscourtdental.com
---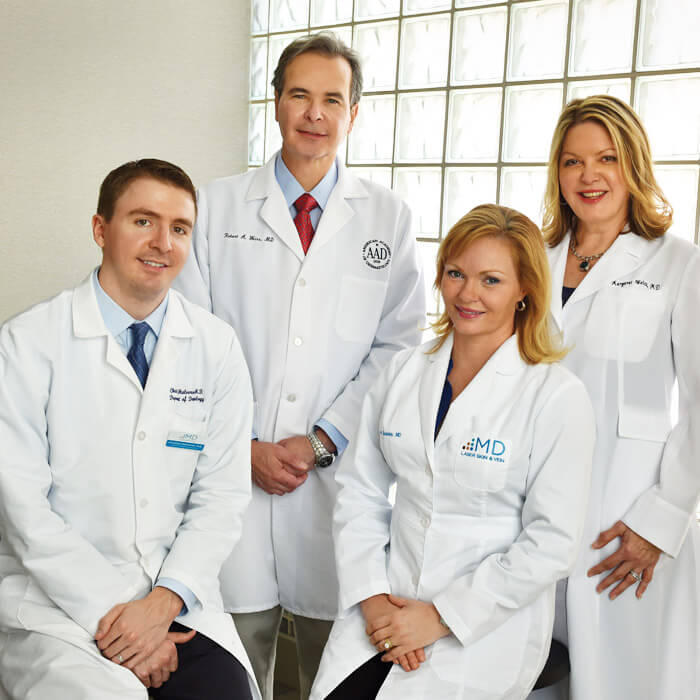 KAREN BEASLEY, M.D. | CHRISTIAN HALVORSON, M.D. | MARGARET WEISS, M.D. | ROBERT WEISS, M.D.
The Maryland Dermatology Laser, Skin and Vein Institute (MDLSV) was founded by world-renowned leaders in dermatology and dermatologic surgery. Board-certified dermatologists Robert Weiss, Margaret Weiss, Karen Beasley, and Christian Halvorson, are innovators in their field who continually seek to provide the best treatments possible for every patient.
As one of the largest dermatology practices on the East Coast, with more than 40 lasers, MDLSV is proud to stay on the leading edge of dermatology by offering the most up-to-date and effective non-surgical treatments available. Currently, MDLSV is the only practice in Maryland to offer new non-surgical SculpSure® for stubborn fat removal. The dermatologists specialize in full skin examination, general dermatology, sclerotherapy, laser and energy-based treatments, and injectables such as neuromodulators (Botox™) and fillers (Voluma™, Restylane Lyft)
In addition, in 2014, MDLSV's acclaimed dermatologists established the MD Body Sculpting Center to serve as the region's premier resource for body contouring and fat reduction.
Using a combination of advanced procedures, the center is committed to providing unparalleled results for each patient. The MD Body Sculpting Center offers such proven services as the new UltraShape®, CoolSculpting™, Ultherapy™, Vanquish™, Exilis™, SculpSure®, and Kybella®.
The skilled dermatologists at Maryland Dermatology Laser, Skin and Vein Institute constantly seek new and innovative ways to help you look and feel your best.
Hunt Valley: 54 Scott Adam Rd., Ste. 301 • Hunt Valley, MD 21030 • 410-666-3960
www.mdlsv.com
---
Nicholas Koutrelakos, Jon Minford, M.D., Edward Lee, Mohit Narang, Adam Schmuckler, and Tejaswi Sastry
Since 1986, Maryland Oncology Hematology has been a premier provider of uncompromising care for patients with cancer and blood disorders. A specialized team of board-certified physicians provide the highest level of expertise and cutting-edge treatment options throughout the Maryland area.
Our physicians are recognized as "Top Doctors" by Baltimore magazine, Washingtonian magazine, U.S. News & World Report, and Consumers Research Council of America.
Maryland Oncology Hematology's state-of-the-art infusion centers offer a full range of chemotherapy services, laboratory testing, clinical trials, and support services, providing patients with access to the most advanced integrated, evidence-based cancer care available.
Dedicated physicians, nurses, and staff guide you and your family through treatment options, tailoring services to your unique, individual needs. Using sophisticated technology and advanced treatment options, Maryland Oncology Hematology offers compassionate care, close to home for those challenged by cancer and blood disorders in the Columbia, Laurel, Silver Spring, Clinton, Lanham, Bethesda, Rockville, and Wheaton communities.
Clinton: 8926 Woodyard Rd., Ste. 101 Clinton, MD 20735 301-868-7911
Columbia: 10710 Charter Dr., Ste. G020 Columbia, MD 21044 410-964-2212
Bethesda: 6420 Rockledge Dr., Ste. 4200 Bethesda, MD 20817 301-929-0765
Lanham: 8116 Good Luck Rd., Ste. 100 Lanham, MD 20706 301-474-0427
Laurel: 7350 Van Dusen St., Ste. 370 Laurel, MD 20707 301-982-9800
Rockville: 9905 Medical Center Dr., Ste. 200 Rockville, MD 20850-6535 301-424-6231
Silver Spring: 12210 Plum Orchard Dr., Ste. 211 Silver Spring, MD 20904 301-933-3216
Wheaton: 2730 University W. Blvd., Ste. 400 Silver Spring, MD 20902 301-942-9220
www.mdonc.com
---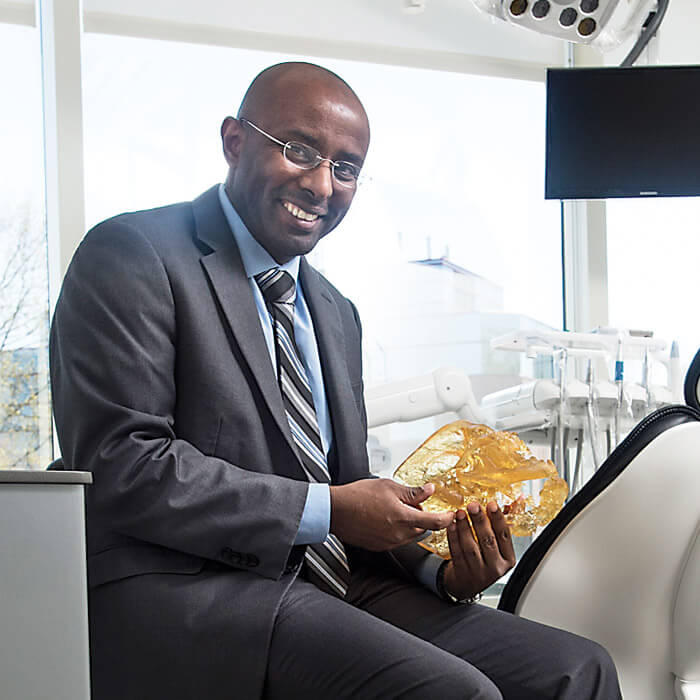 GHASSAN G. SINADA, D.D.S.
At Maryland Prosthodontic Associates, each patient's comfort is a priority. The mission of the practice is to provide high-quality oral care, and this is accomplished through attention and communication, so patients are comfortable with their treatment plans. Patients also appreciate the gentle treatments they receive, whether it involves implants, cosmetic and reconstructive prosthodontics, or cleaning and preventive care. The office itself, with its state-of-the-art equipment and peaceful, light-filled waiting areas, is designed to ensure that every patient who walks through the door has a pleasant and stress-free experience.
Dr. Ghassan G. Sinada is a graduate of Baltimore College of Dental Surgery at University of Maryland and completed a general practice residency at the Baltimore VA Medical Center, holds a certificate in combined prosthodontics, and completed a fellowship in dental oncology and maxillofacial prosthetics at the University of Texas M.D. Anderson Cancer Center. He is the former program director for the general practice residency at The Johns Hopkins University Hospital. Dr. Sinada is the maxillofacial prosthodontist for the Milton Dance Cancer Center at Greater Baltimore Medical Center.
Dr. Sinada and his staff at Maryland Prosthodontic Associates are devoted to restoring and enhancing the natural health of every patient's smile, and they do this with a commitment to excellence.
Baltimore: Physician Pavilion West, Ste. 601 • Baltimore, MD 21204 443-519-5293
www.marylandprostho.com
---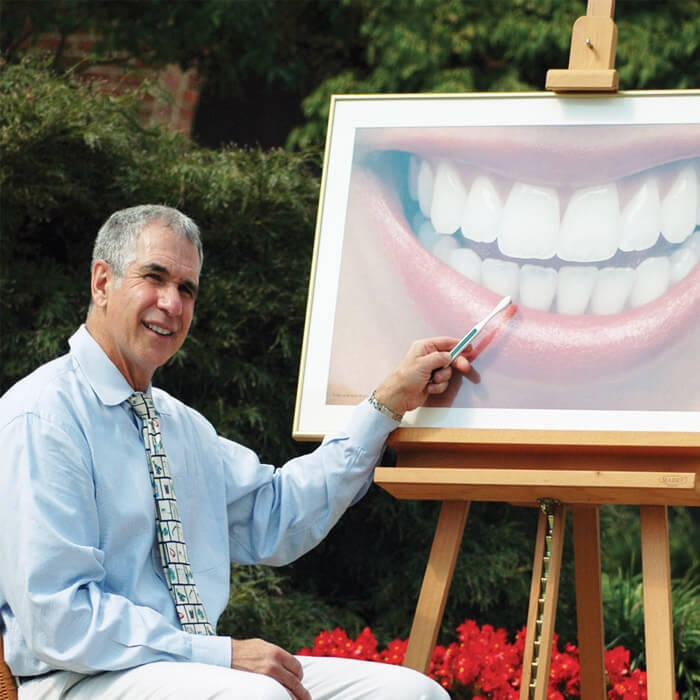 MYRON KELLNER, D.D.S.
"If dentistry is an art as well as a science then the dentist must also be an artist." That's the motto of Dr. Myron Kellner, a general dentist with an emphasis on cosmetic, advanced restorative dentistry, implant and sedation dentistry. He strives to give his patients a better smile to enhance their self-esteem and achieve a healthy, properly functioning mouth. Patients are treated by his longtime staff as if they are family, in a spa-like environment.
Patients appreciate the fact that due to his emphasis on continuing education and technology, Dr. Kellner is able to complete all aspects of the necessary treatment in his office. He has achieved the esteemed Mastership in the Academy of General Dentistry, elected to the American College of Dentists and is a former president of the Maryland Academy of General Dentistry, as well as being annually selected as one of "America's Top Dentists." Dr. Kellner was twice the featured dentist on WMAR-TV/ABC 2's "Dramatic Makeover" and has been often featured on many TV and radio programs. He has lectured to dentists nationally and internationally, and was a faculty member of the University of Maryland School of Dentistry. Several Baltimore Ravens, including, Jonathan Ogden, have chosen Dr. Kellner to enhance their smile.
Lutherville: 2324 W. Joppa Rd., Ste. 110 Lutherville, MD 21093 410-321-1100
www.kellnersmiles.com
---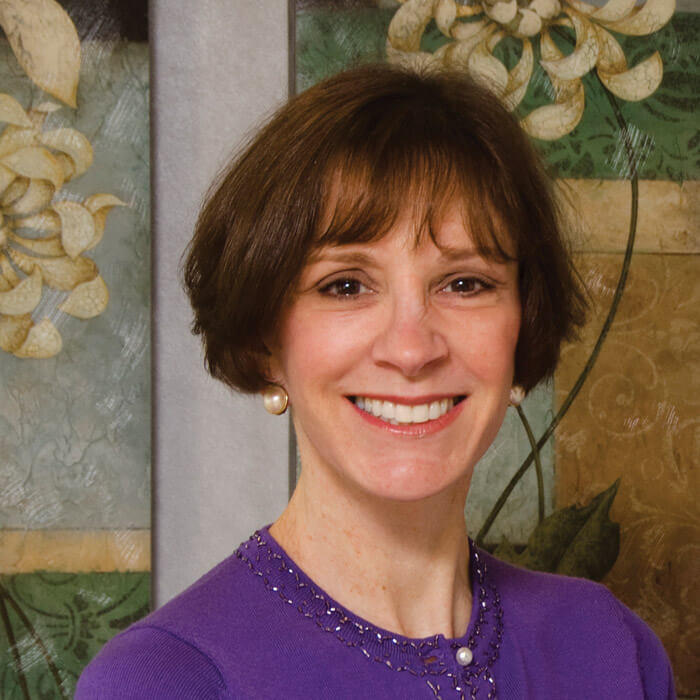 ELIZABETH SPANNHAKE, D.D.D., M.S., M.P.H.
Dr. Elizabeth Spannhake is dedicated to providing her patients with a smile that boosts confidence and opens doors. Through state-of-the-art technology, the practice's goal is to provide patients with outstanding orthodontic results.
Located directly across from Towson University, this specialty orthodontic practice provides many treatment options for children, teens, and adults including the Invisalign™, Teen Invisalign™, Incognito® (lingual braces), and Contemporary Braces (SmartClip™ and Damon™ Systems).
Dr. Spannhake and her staff also offer Zoom!® In-office Cosmetic Tooth Whitening and custom-made sports mouth guards. Spannhake Orthodontics works directly with a patient's physician to make snoring and sleep apnea devices. Intra-oral scanning is used so no impressions are needed to fabricate models or appliances.
Towson: 7801 York Rd., Ste. 315 Towson, MD 21204 410-321-5004
www.smile-experts.com
---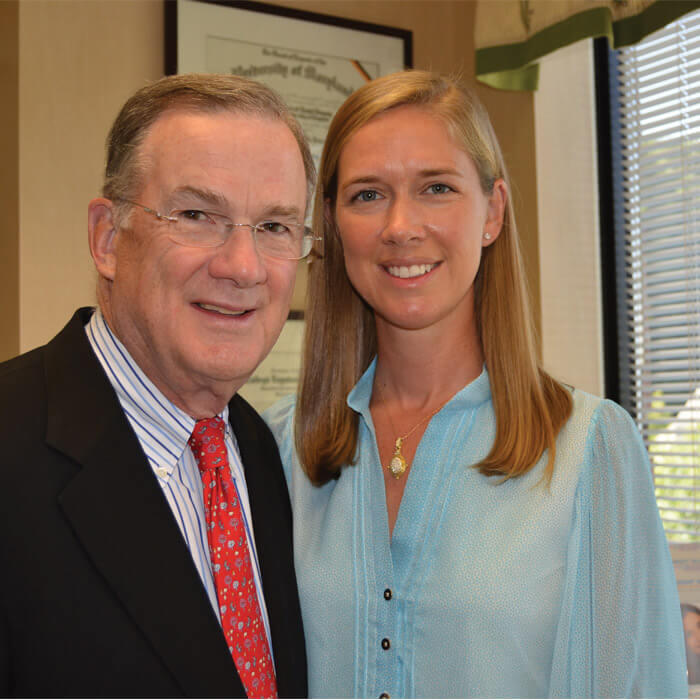 THOMAS MCINNES, D.D.S. | MEGHAN MCINNES PALMER, D.D.S., M.S.
Providing excellence in orthodontics in the Baltimore area for more than 45 years, McInnes Palmer Orthodontics is one of the metro area's most experienced and highly respected orthodontic practices. Drs. Thomas McInnes and Meghan McInnes Palmer have consistently been among those chosen as Baltimore's best orthodontists in Baltimore magazine's annual dentist peer survey. The doctors, both Baltimore natives, are a father-daughter team that has established a comfortable family-friendly environment that maintains the highest standards of orthodontic professionalism and personal care, helping each patient achieve a healthy, beautiful smile.
The practice stays at the forefront of innovative treatments for children, adolescents, and adults. The practice has the prestigious designation of Elite Provider of Invisalign and is one of the top specialists in North America, successfully treating many teenagers in the Baltimore area with Invisalign Teen. McInnes Palmer Orthodontics has introduced the latest in 3-D technology with its 3-D digital tooth scanner, eliminating the need for uncomfortable, messy impressions.
Dr. McInnes is a graduate of Loyola High School and Loyola University Maryland. Dr. McInnes Palmer attended Roland Park Country School for 14 years and graduated from Princeton University. They both attended the University of Maryland School of Dentistry
The practice is now treating the third generation of patients from local families. "It's such an incredible compliment to have patients refer a friend or family member because of the trust and confidence they have in our practice," says Dr. McInnes.
Towson: 8322 Bellona Ave., Ste. 310 • Towson, MD 21204 • 410-823-1900
Hereford, MD : 16918 York Rd., Ste. 200 • Hereford, MD 21111 • 410-357-4455
www.baltimoreortho.com
---
CHRISTOPHER TOOMEY, D.D.S.
Toomey Dentistry is a state-of-the-art office, specializing in beautiful dentistry and a caring hand. Dr. Toomey has advanced training in TMJ/bite disorders and cosmetic techniques, so every bit of work is not only beautiful, but functional. Their office is like no other. It features a living-room environment with a knowledgeable and comforting team. We could go on about this amazing office, but we'll let his patients tell you:
"I have so much faith & confidence in your work and in your practice." –Jessica, age 31
"For the first time, I have complete trust." –Frank, age 73
"As someone who has struggled with lifelong anxiety about dental appointments, I am thrilled to have found Dr. Toomey's Practice!" –Maureen, age 39
Towson: 658 Kenilworth Dr., Ste. 105 Towson, MD 21204 410-823-6000
www.drtoomey.com
---
ALYSON WELLS, M.D., F.A.C.S.
Following her medical studies and surgical training at some of the most prestigious institutions in the country—Washington University in St. Louis School of Medicine, The Johns Hopkins Hospital, and the University of Miami—board-certified plastic surgeon Dr. Alyson Wells has built a thriving practice in Baltimore.
Located in Hunt Valley, Valley Plastic Surgery and Medi-Spa provides plastic, reconstructive, and cosmetic surgery services and features an on-site, accredited operating suite. Dr. Wells specializes in surgical and non-surgical facial cosmetic procedures, as well as breast surgery and body contouring after pregnancy and weight loss. Her in-office medi-spa employs medical-grade products and techniques to customize skin-rejuvenation treatments.
Dr. Wells was recently selected as the chief of plastic surgery at Greater Baltimore Medical Center (GBMC) and is the first woman to be appointed as a division chief within GBMC's Department of Surgery. A wife and mother, Dr. Wells balances career and family as she continues on her mission to provide excellence in plastic surgery in the Baltimore region.
Hunt Valley: 10151 York Rd., Stes. 112-114 Hunt Valley, MD 21030 410-628-8200
www.vpsurgery.com
---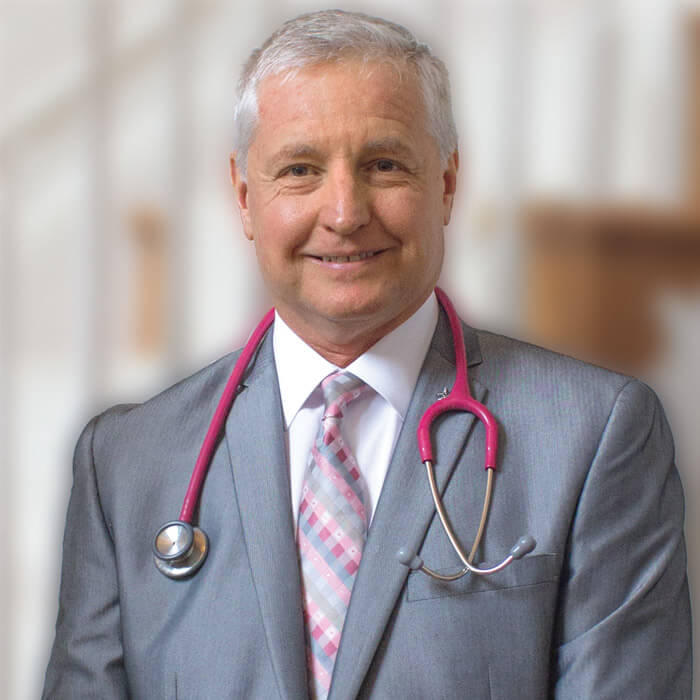 PAUL M. RIVAS, M.D.
Dr. Paul Rivas and his talented staff take a unique approach to weight loss, offering a medically supervised program ensuring that even patients who haven't been successful in the past can lose weight and keep it off. Over the past 25 years, Dr. Rivas, a board-certified physician, has distinguished himself as a sought-after expert in the highly specialized field of medical weight loss. During that time, he's become known as an advocate for patients who are concerned about their weight, but lack the support and guidance needed to achieve their goals.
Dr. Rivas and his staff work with each patient individually to design a treatment plan. Patients enjoy renewed health, energy, and confidence as a result of the Rivas Medical Weight Loss Program.
Dr. Rivas stays current in his field through courses, research, and keeping up with clinical literature. He has appeared on television shows "Good Morning America" and "Fox & Friends", and in such publications as The Wall Street Journal, Vogue, Cosmopolitan, The Los Angeles Times, The Baltimore Sun, Harper's Bazaar, and Vanity Fair. His numerous awards for excellence in health care include the Compassionate Doctor Award, On Time Physician, Patient's Choice 2008-2015, Patient's Choice 5th Anniversary Recipient, and Top Ten Doctors. Dr. Rivas has six locations across Maryland with a thoroughly trained and friendly staff, drawing patients from all over the country to benefit from his highly rated program
Towson Office: 410-583-5677
Ellicott City Office: 410-750-9200
Abingdon Office: 410-569-5162
Frederick Office: 301-662-9105
Glen Burnie Office: 410-760-8400
Bethesda Office: 240-669-9402
---
JAMES E. VOGEL, M.D., F.A.C.S.
In his 26 years of practice, Dr. James E. Vogel has established himself as a caring and respected cosmetic surgeon. A Johns Hopkins-trained plastic surgeon and chosen by his peers as a Baltimore Top Doctor for many consecutive years, Dr. Vogel provides each patient with unparalleled care tailored to their unique aesthetic goals. Dr. Vogel is an associate professor at the Johns Hopkins School of Medicine and receives numerous invitations each year to teach at national and international conferences.
Dr Vogel is a board-certified plastic surgeon, and performs surgery in his private state-of-the-art, certified, and state-licensed surgical facility. Dr. Vogel also provides volunteer surgery for The Operation Restore Program, as well as devoting time to numerous local charities.
Trust in your surgeon and realistic expectations, according to Dr. Vogel, are the most important elements of the doctor-patient relationship. Dr. Vogel's philosophy is to provide compassionate surgical care, create very natural-appearing results, and to exceed patient expectations.
Owings Mills: 4 Park Center Court Owings Mills, MD 21117 410-484-8860
www.DrVogelPlasticSurgeon.com
---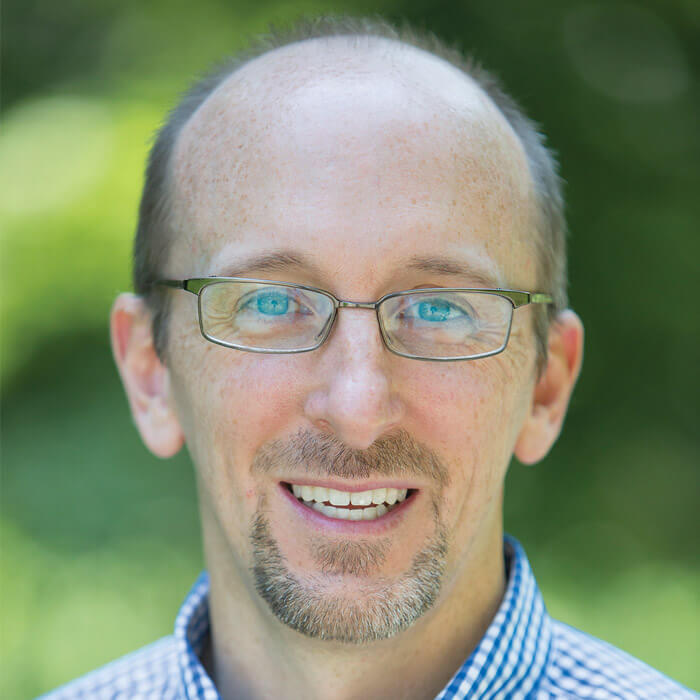 Matthew H. Wallengren, D.D.S., P.A
Dr. Matthew Wallengren and his staff help patients achieve their optimal health, function, and aesthetics in a comfortable environment. "Oral health plays a significant role in general health," explains Dr. Wallengren. "This serves as the foundation for the quality, compassionate care we provide to our patients."
Conveniently located in Roland Park between Roland Avenue and Charles Street, Dr. Wallengren utilizes proven technology and the benefit of extensive continuing education to care for his patients of all ages. His desire to continually grow as a practitioner has led him to study with the prestigious Spear Education Center, as well as the Dawson Center for Advanced Dental Study.
We invite you and your family to visit the dental office of Dr. Wallengren to learn more and to discover for yourself the true meaning of quality, compassionate care in a safe and sincere environment.
Baltimore: 600 Wyndhurst Ave., Ste. 270 Baltimore, MD 21210 410-435-1234
www.rolandparkdentistry.com
---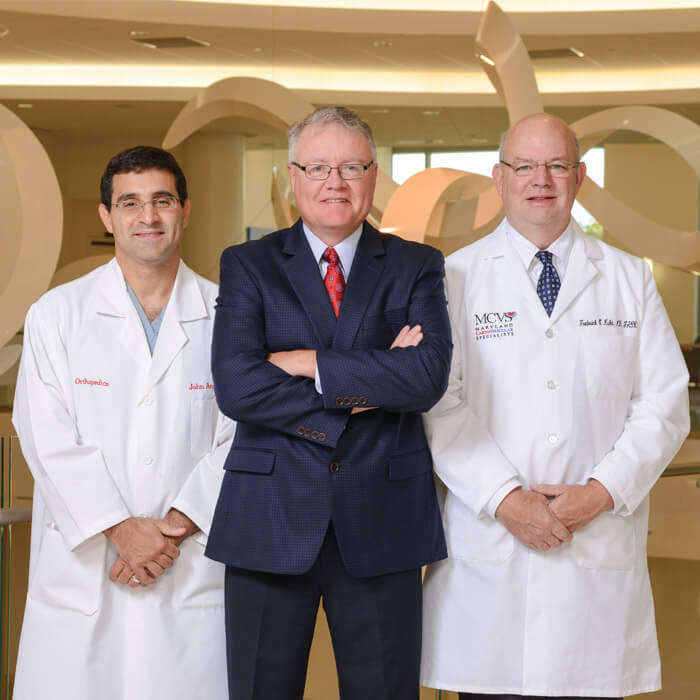 JOHN ANTONIADES, M.D. | J. WILLIAM COOK, M.D. | FREDRICK KUHN JR., M.D.
The Saint Agnes Hospital medical leadership and its team of physicians is defined by its commitment to excellence in health care for every patient. The nationally recognized doctors and staff are devoted to providing the full spectrum of care—mind, body, and spirit—an approach that has the greatest impact on positive outcomes.
Dr. Frederick Kuhn Jr., president, received his medical degree from the University of Maryland School of Medicine and completed a fellowship in cardiology at Georgetown University. Dr. Kuhn is director of the echocardiography lab at Saint Agnes, specializing in non-invasive cardiac imaging and preventive cardiology, including cholesterol and hypertension management.
Dr. John Antoniades, past president, takes pride in his ability to tailor solutions for each patient. Specializing in total hip and knee joint replacements, Dr. Antoniades, a board-certified orthopaedic surgeon, believes in conservative management when possible and surgical intervention when necessary. Dr. Antoniades is actively involved in teaching at Saint Agnes and is a member of the American Academy of Orthopaedic Surgeons and the American Association of Hip and Knee Surgeons.
Dr. J. William Cook IV, treasurer, grew up in Catonsville where he has practiced internal medicine since 1993. Dr. Cook received his medical degree from the University of Maryland School of Medicine before completing residency training at York Hospital in Pennsylvania, where he also served as chief medical resident. He is certified by the American Board of Internal Medicine and is part of the governing council for Saint Agnes Medical Group. Dr. Cook's clinical specialties include population health, preventive medicine, diabetes, and lipid control.
Baltimore: 900 Caton Ave. • Baltimore, MD 21229 • 410-368-6000
www.TeamSaintAgnes.com
---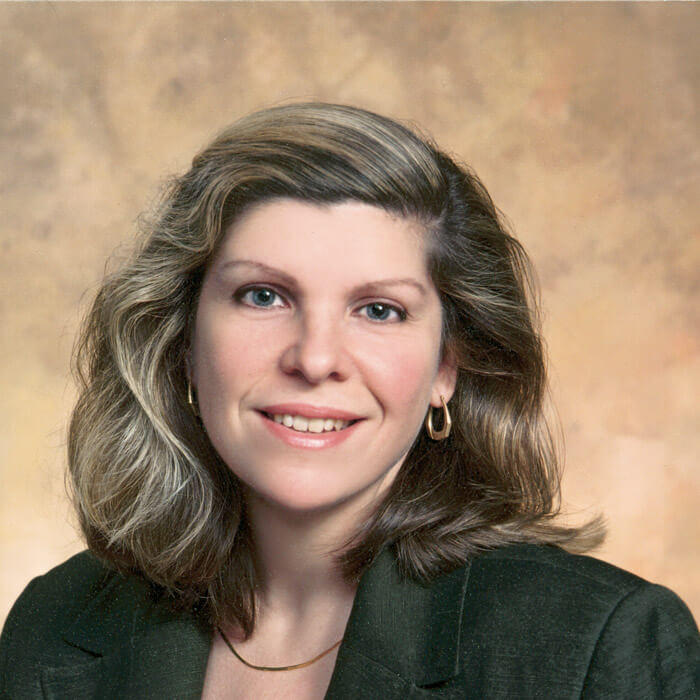 JANET P. WOODYARD, M.D., F.A.C.S.
As one of the region's most experienced plastic surgeons, Dr. Janet Woodyard feels fortunate to have been able to help thousands of patients achieve their personal goals. For 20 years, she has masterfully utilized a comprehensive repertoire of both surgical and non-surgical techniques to consistently provide beautiful results. A native to Baltimore and voted Baltimore magazine "Top Doc" by her peers, Dr. Woodyard is excited to offer Coolsculpting, a revolutionary body-contouring treatment that freezes and naturally eliminates fat from the body without surgery. Dr. Woodyard is a graduate of the University of Maryland School of Medicine and completed her plastic surgery residency at Washington University in St. Louis. She is board-certified by the American Board of Plastic Surgery and a member of the American Society of Plastic Surgeons. "My goal is to provide natural results with the safest, most advanced techniques available and to always do so with care and compassion," says Dr. Woodyard, whose practice focuses on cosmetic surgery of both the face and body.
Owings Mills: 20 Crossroads Dr., Ste. 12 Owings Mills, MD 21117 410-363-9000
www.woodyardmd.com
---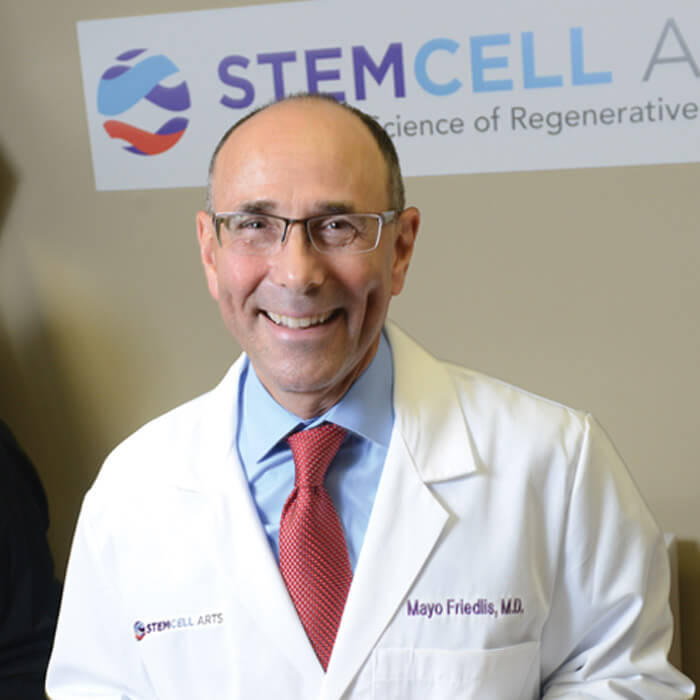 MAYO FRIEDLIS, M.D.
For patients who've tried traditional treatments such as surgery, cortisone injections, or physical therapy to relieve joint or back pain but experienced no relief, the regenerative physicians at StemCell ARTS may be the answer.
Dr. Rodney Dade, Dr. Mayo Friedlis, and Dr. Robert Wagner are considered the leading practitioners of regenerative therapy in the mid-Atlantic area, specializing in stem-cell and platelet procedures, as well as prolotherapy.
These interventionally trained physicians avidly pursue new biologic treatment advancements that use a patient's own blood platelets and stem cells to harness the body's healing mechanisms. As a treatment for injuries or degenerative conditions, these therapies offer viable alternatives to elective surgery with little or no downtime. While platelet rich plasma (PRP) has helped numerous athletes recover quickly from injury, another treatment, the adult stem-cell therapy, can help joint pain and loss of activity caused by injury or degeneration.
"Your own platelets and stem cells can supercharge your own body's healing process, combating the effects of injury or aging," says Dr. Friedlis. StemCell ARTS's physicians use an advanced, research-based protocol for their biologic treatments. The research is important: Since the outcome of each case is followed patients can see the actual performance data on the procedure they are thinking of having.
StemCell ARTS is having remarkable success with these revolutionary treatment options. Patients of all ages say they choose to pursue StemCell ARTS's regenerative approaches to avoid the lengthy and sometimes painful downtime and rehabilitation required after surgery.
Chevy Chase: 5550 Friendship Blvd., Ste. 100 • Chevy Chase, MD 20815 410-697-1253
www.stemcellarts.com
---
Newsletters
Get fresh content delivered straight to your inbox.
---
comments powered by

Disqus