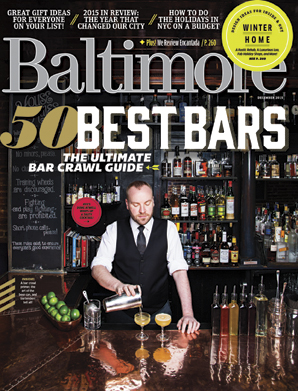 Engaging readers with award-winning editorial and alluring content in print and on the web. Baltimore magazine is the No. 1 lifestyle brand in Baltimore metropolitan area, providing notable results for our advertisers.
It is no wonder our readers are loyal. We have been building relationships with them for more than 100 years through our award-winning editorial. After all, we are a lifestyle brand with a soul that is deep-rooted in our name—Baltimore—the country's oldest city/regional magazine providing the "Best of Baltimore" since 1907.
Baltimore magazine comes to life with our signature events. Get in front of our audience with a presence at one of our many events throughout the year. Learn more about Baltimore magazine events or let us market, plan, and execute your custom event.
For more information about our advertising and sponsorship opportunities, including our up-to-date rates, call 443-873-3900 or email adinfo@baltimoremagazine.net

2016 Print Media Kit [PDF] | 2016 Digital Media Kit [PDF]
---
Baltimore Bride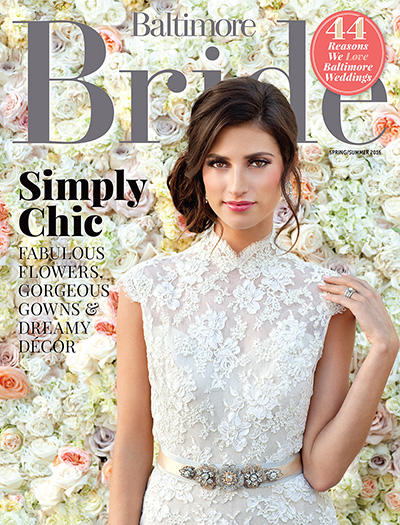 From the editors of Baltimore magazine, Baltimore Bride is a unique wedding-planning magazine that is a valuable resource for the discerning metro-area bride and groom due to its distinctive focus on the area—setting it apart from the dozens of other titles available. Its editorial content is stylish, fresh, and fun—covering every element of the wedding planning process from receptions, bridal couture, and bridesmaid fashion trends to registry recommendations, wedding snapshots, and a comprehensive guide to Baltimore's upscale bridal marketplace.
We distribute 25,000 copies of Baltimore Bride annually, with distribution in both January and July. Baltimore Bride is found at more than 250 area newsstands, upscale retail locations, regional bridal events, and more. The 2016 issue of Baltimore Bride is on newsstands now.
Advertising in Bride Includes:

• Print Advertisement in Baltimore Bride 2x a year
• Booth Space at Baltimore Bride's Aisle Style Wedding Event
• Enhanced Online Resource Listing on the Bride website
• Copies of Baltimore Bride magazine
Baltimore Bride's Aisle Style Wedding Events
Baltimore Bride brings together its advertisers and its readers at a chic cocktail event in the height of wedding planning season—March 24, 2016.
For advertising information, call 410-873-3900 or email adinfo@baltimoremagazine.net
Click here to view our 2016 Baltimore Bride media kit [PDF]
---
Design & Print Division
Need design and print services?

From annual reports, media kits and newsletters to brochures and stationery, Baltimore magazine's graphic designers are creating fresh, new looks for businesses and nonprofits all over the region.
Ask for samples of the work we've done for businesses, hospitals, museums, and more. Talk to our dozens of existing clients, many of whom have for years relied on us for all their design and print needs. Then ask us for a quote on your job.
We also produce plaques, banners, and reprints of magazine stories and "Best of Baltimore" awards, as well as providing copywriting and photography services.
Our printing prices are competitve. And for design on projects both large and small, you won't beat the creativity of Baltimore's top-notch, experienced designers. Think it's hype? Just check out our magazine.
Let us bid on your next project. Visit our Design and Print Division online or email iken@baltimoremagazine.net.
---
Baltimore magazine Advertising Team
For advertising information, call 443-873-3900 or email adinfo@baltimoremagazine.net
CHIEF OPERATING OFFICER
Richard M. Basoco
ADVERTISING & TRAFFIC MANAGER
Nia Lyles
MARKETING MANAGER
Maggie Church
DIGITAL MANAGER
Mike Smith
MARKETING AND EVENTS COORDINATOR
Allie Rosenwasser
SENIOR ACCOUNT EXECUTIVES

Michelle Coughlan
Jodi L. Hammerschlag
Nina Land
Stacey Lynn Ward-Munsell