News & Community
​Second Trial in Freddie Gray Case Postponed Indefinitely
Appeal hearing on witness testimony of fellow police officer could delay all six trials.
By Ron Cassie. Posted on January 13, 2016, 12:20 pm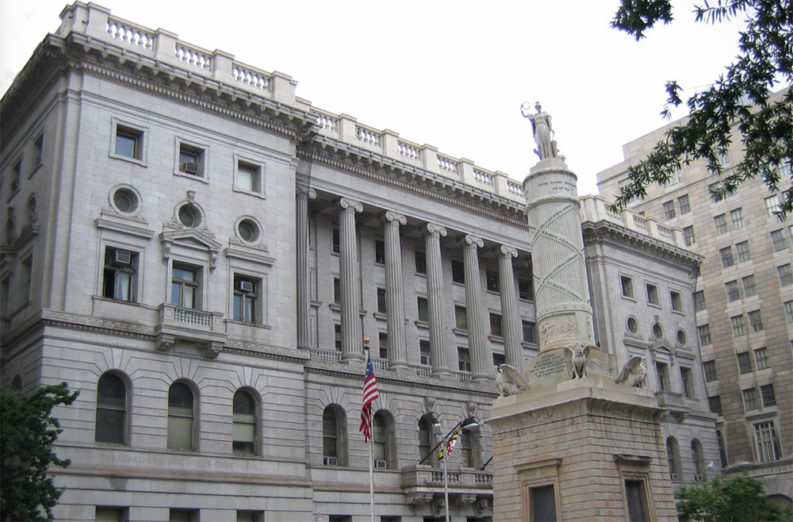 -Courtesy of the State of Maryland
The Maryland Court of Special Appeals, which postponed Officer Caesar Goodson Jr.'s trial Monday as jury selection was scheduled to begin, has set a March 4 date to hear arguments on whether fellow Baltimore police officer William Porter can be compelled to testify as a prosecution witness.

Goodson, 46, was the driver of the police van in which Freddie Gray suffered his fatal spinal cord injury and faces the most serious charge—second-degree, depraved heart murder—of the six officers charged in Gray's death.
Prosecutors had planned to have Porter, who checked on Gray during the 25-year-old's 45-minute ride in the van, testify against Goodson. But now it is unclear whether Porter can be compelled to testify.
Last week, Baltimore Circuit Judge Barry Williams ruled that Porter—whose first trial in the case ended in a hung jury—had to testify as a witness against Goodson, despite Porter's claim of a right against self-incrimination since his charges remain up in the air with a June retrial date. Williams said in ruling that Porter could be compelled to testify because the prosecution's granting of limited immunity would protect Porter from having his testimony used against him at his second trial.
Immediately after Williams' decision, however, Porter's defense team filed for an injunction to prevent their client, who is also under federal investigation, from having to take the witness stand with Maryland Court of Special Appeals. The state appellate court has temporarily blocked Williams' decision to force Porter to testify until it can make a final ruling.
Porter's testimony is considered crucial because he allegedly told Goodson that Gray indicated he needed medical assistance.
In staying the start of Goodson's trial, the Court of Special Appeals wrote that "it is presumably in the interests of all parties" . . . that "the State's motion to compel the testimony of William Porter be decided be before the commencement of the trial."
Retired state appellate judge Joseph F. Murphy, Jr. told The Baltimore Sun that the Special Court of Appeals could issue its ruling on the same day as the hearing—or a decision may take more time if the court believes further investigation and deliberation is required.
"At this point, we're talking about doing it right, not doing it now," Murphy said.
The appellate court's ruling could also affect the prosecution's case against Sgt. Alicia White, whose trial follows Goodson's. Porter is also expected to be called as a material witness in White's trial, which had already been pushed back to Feb. 8 and likely will be pushed back further.
The dates for the trials of officers Garrett Miller, Edward Nero, and Brian Rice—currently scheduled through February and March—could also be affected.
Ron Cassie is a senior editor for Baltimore, where he covers the environment, education, medicine, politics, and city life.
Read more from Ron Follow @ron_cassie
---
Newsletters
Get fresh content delivered straight to your inbox.