News & Community
​Report Suggests Six Ways to Reform Baltimore's Police Department
Coalition calls for firing violent officers and installing body cameras.
By Ron Cassie. Posted on October 27, 2015, 4:38 pm

Activists at City Hall protesting City Council's approval of new police commissioner Kevin Davis. -baltimore.cbslocal.com
"For too long, police in Baltimore have been able to act with impunity," says former national NAACP president and Baltimore resident Ben Jealous, who recently released a 25-page agenda with the Campaign for Justice, Safety and Jobs that outlines a six-point plan for police reform in the city.

Jealous, who authored the report, is one of the co-conveners of the Baltimore-based Campaign for Justice, Safety and Jobs coalition, which formed in April to address systemic issues around the death of 25-year-old Freddie Gray from injuries sustained while in police custody.
Among the recommendations is a greater focus on the quality of arrests over the quantity of arrests, an end to the city's gag order on victims of police misconduct, and a commitment to get body cameras on the street within one year.
The Baltimore City Police Department did launch a pilot body camera program Monday—testing devices from three different vendors— with more than 150 officers in the east, west, and central districts this week. Policy guidelines released Tuesday for the 54-day pilot program call for cameras to be activated "at the initiation of a call for service or other activity that is investigative or enforcement in nature" and "during any encounter that becomes confrontational."
Also Tuesday, Baltimore Sgt. Robert Messner, a 34-year veteran of the city police department, was charged with second-degree assault and misconduct in office, following an internal affairs division investigation after a cellphone video appeared to show him spitting on a man in handcuffs in the area of Old York Road Oct. 12.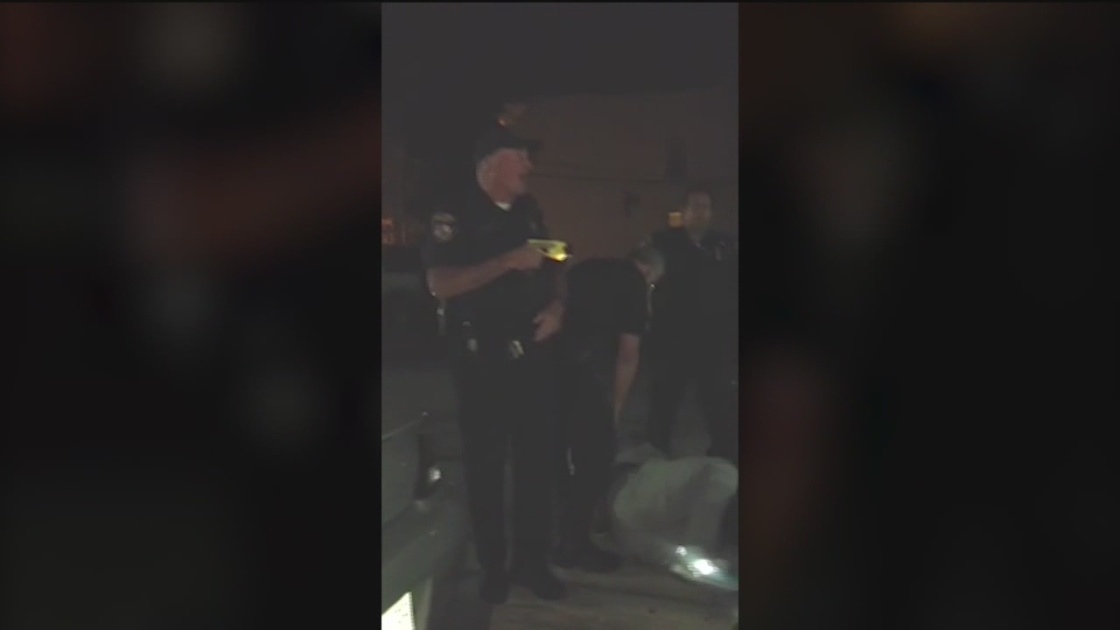 Full implementation of any new body camera program is expected to take at least two years, however. Mayor Stephanie Rawlings-Blake vetoed a body camera bill late last year.
"With the national spotlight on Baltimore, the city's elected and appointed officials will need to respond to the long-standing demands of the community," says Jealous, whose coalition includes the ACLU of Maryland, the Service Employees International Union (SEIU) Local 1199, the Baltimore Algebra Project, Casa de Maryland, the Maryland State Conference NAACP, Bmore United, the Council on American-Islamic Relations, Jews United for Justice, Leaders of a Beautiful Struggle, CitiBloc, the Southern Engagement Foundation, the Freddie Gray Project, Pleasant Hope Baptist Church, and the Empowerment Temple, among other groups.
Produced in conjunction with the Center for American Progress, where Jealous is a senior fellow, the report's six broad recommendations are:
1. Fire police officers that have demonstrated corruption or unnecessary violence.
2. Remove the gag order on victims of police misconduct.
3. Distribute body cameras to all police officers within one year and ensure that the public has access to footage.
4. Improve community policing by prioritizing, measuring, and incentivizing problem solving and community satisfaction.
5. Publish all Baltimore Police Department policies online.
6. Ensure that every police officer is trained in de-escalation techniques.
The report was formally released at a rally outside City Hall with several dozen youth leaders in attendance alongside Jealous.
"Black and brown youth in Baltimore have the most to gain and the most to lose in this election cycle," said Makayla Gilliam-Price, a student activist with CitiBloc and one of the demonstrators who recently staged an overnight sit-in at City Hall to protest the City Council's approval of new police commissioner Kevin Davis. "We need real police reform and honest dialogue with youth and community. We are organizing and registering youth voters across the city and will be a powerful voice at the ballot box this year."
Ron Cassie is a senior editor for Baltimore, where he covers the environment, education, medicine, politics, and city life.
Read more from Ron Follow @ron_cassie
---
Newsletters
Get fresh content delivered straight to your inbox.